Diaub's Combat UI is a PvP texture pack. The pack includes a dark, transparent UI which enables players to keep their eyes on the battle while in their inventory. The user can choose between many unique crosshairs to customize their experience. Available in both 32x32 and 16x16 resolutions.

There are no edits to block textures in this resource pack. Bow, crossbow and sword textures are the only items that have been modified. The purpose of this resource pack is to enable players to react quickly and effectively in PvP modes and to allow the player to see through user interface screens which the vanilla resource pack inhibits.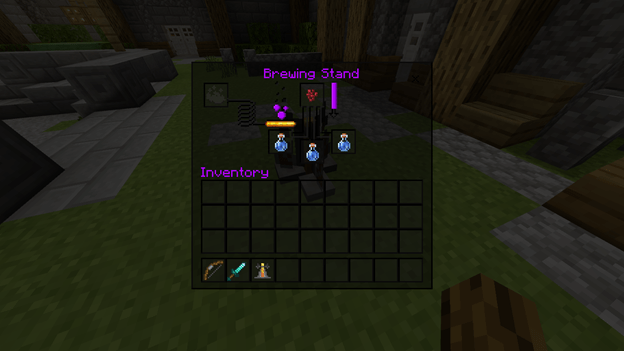 Transparent UI keeps the user engaged in combat while in UI screens such as a brewing stand or crafting table.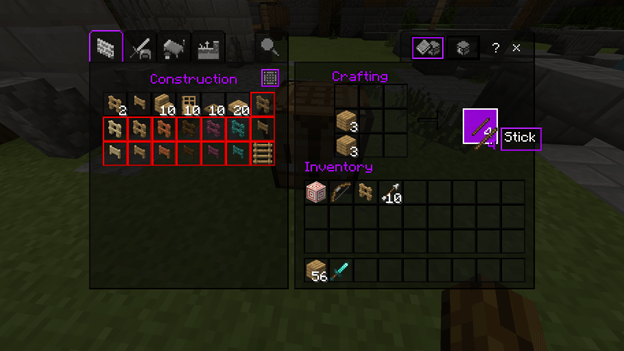 Bows and crossbows appear green when the player begins charging them and progress to red when fully charged. The red indicates to the user that they can fire the bow as a charged shot and warns them when opponents are prepared to fire a charged shot. Experience bar is white.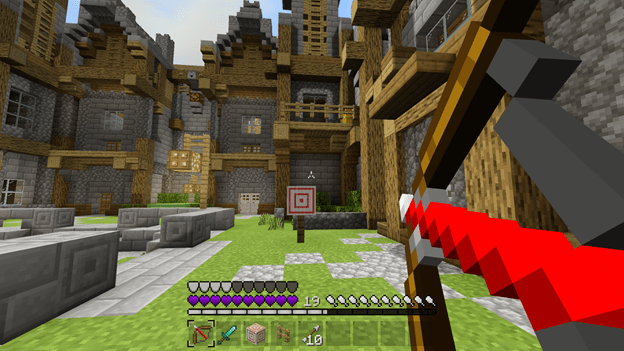 Hotbar has been edited to be more transparent and for easy "hotkey-ing" the cells have been labeled with popular keys. Wither effect hearts appear as white instead of black to increase player awareness. Poison hearts appear as a vibrant green.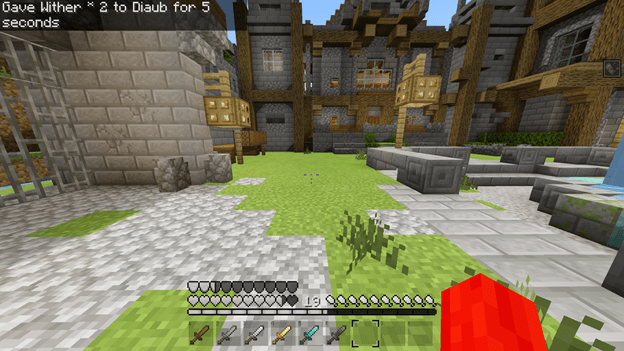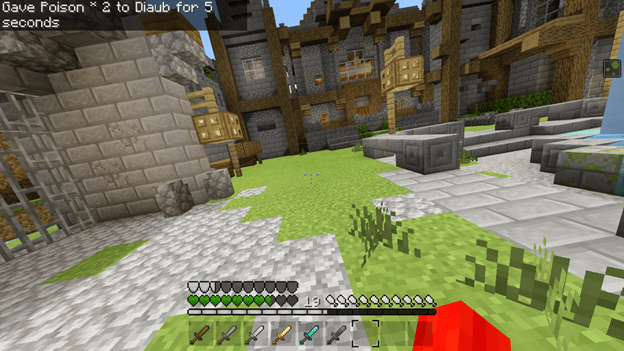 Armor UI no longer appears as a chest plate, but instead a shield. Crossbows display charge like bows and appear blue when loaded with a firework. Below is a screenshot featuring the 32x32 resolution.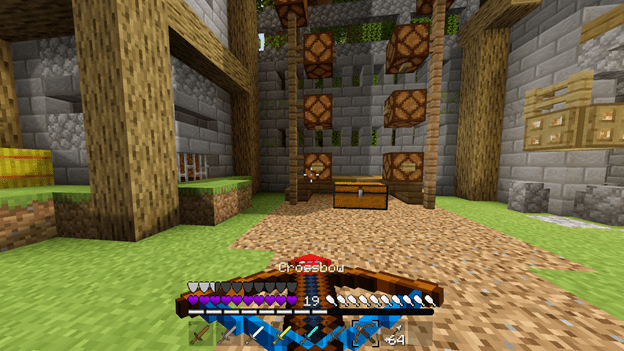 Menu buttons have been changed to match the new transparent UI. Panorama background commemorates Legacy Console Edition's Battle and reflects the 1.16 Nether Update. New PvP tips have been added to loading screen messages. Settings and Marketplace menu screens have been altered.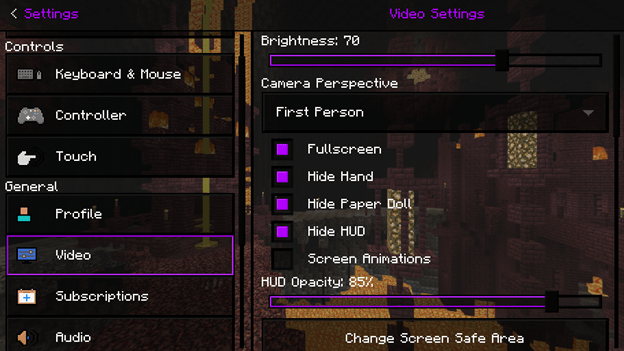 Users can choose between the crosshairs featured below:
16x16


32x32

Blocks are darkened before being broken to indicate to the player that they are being destroyed.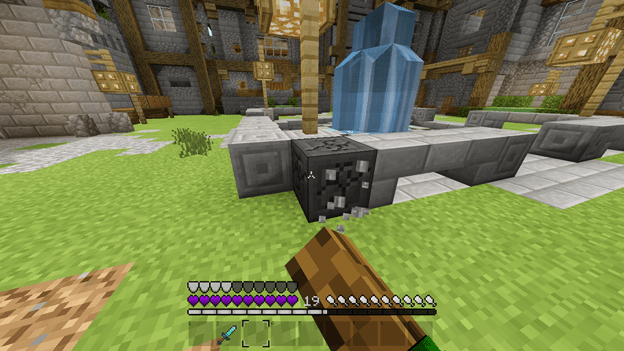 Netherite armor reflects the appearance of other armor tiers in Minecraft. Swords have been shortened to increase the player's peripheral vision.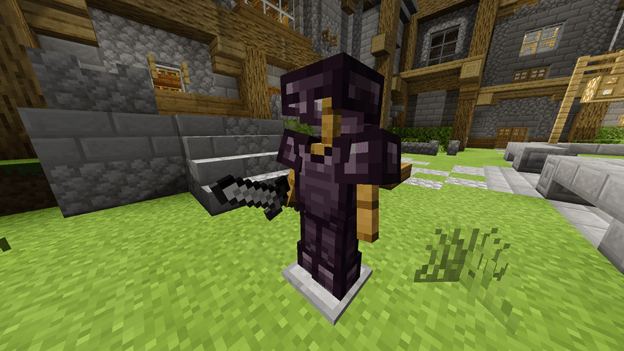 Select version for changelog:

Changelog
v1.2.1 Combat UI
-added text box textures

-new UI style and color pallette
    _increased transparency
    _more square-like visuals
    _purple theme
    _many more changes to UI textures
-added new hearts and hunger textures
-fixed loading messages
-added new crosshair options and crosshair atlas/display to help users choose their crosshair preference
-block breaking now highlights the block
v1.2.1 Just UI
-changelog is now independent from Combat UI
-new UI style and color palette
    _increased transparency
    _more square-like visuals
    _purple theme
    _many more changes to UI textures
-higher resolution is now available in pack settings


Installation
Download a .mcpack file of your choice from Google Drive and open it in Minecraft.
or
If you would like to use a .zip or an older version of the pack, follow the Google Drive link and extract the folder of your choice into C:\Users\(your pc username)\AppData\Local\Packages\Microsoft.MinecraftUWP_8wekyb3d8bbwe\LocalState\games\com.mojang\resource_packs\