This pack allows low-end devices to use 32x32 textures. With the release of 1.1 they made it so devices without a certain amount of available memory can't use 32x32 textures. There was a small backlash on Twitter towards Mojang and pack creators (an example would be people tweeting at the people that made the Faithful for Bedrock on this site complaining that the textures are "blurry"). Not many people have spoken about this since 1.1 until the release of 1.2.20.1 which added Education Edition mode which made the textures on most phones go from 16x16 to 8x8 when enabled.
Creator: 
Vegito72
Updated: 
24 May, 2018 (
read changelog
)
How does it work?
After you've enabled the resource pack in-game and restarted the game then the previously non-working texture pack(s) should be working with the right resolution.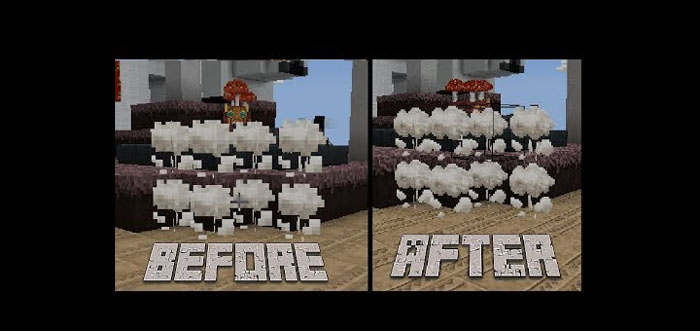 Creator's Note: 
New Update Does Not Support The First Party Packs Created by 4j Studios And Mojang That Are Buyable In The "Store" Tab When Searching For Texture Packs Made By "Minecraft"
Vegerotto72/Vegito72: I will stop publicly updating this pack when 1.5.0/Phase Two of Update Aquatic releases due to mojang making the hardcoded limit for if a device can run 32x32 textures more strict in the 1.5.0.7 beta
Video Showcase
https://www.youtube.com/embed/nJFTTW_DS3A
Changelog
Download Resources .McPack
Start Minecraft
Settings > Global Resources > Activate the pack (make sure it is set to top priority)
Restart Minecraft
You can get a .ZIP file for this resource pack here.