Supports up to 21 light sources, including those added in the Nether update. Holding any glowing block or item will continuously illuminate the space near you, and even throw the torch out!
You can hold any luminous block or item to use, It will continue to illuminate the space near you and their brightness will be consistent with its brightness in Minecraft
Support up to 21 light sources, including those added in the Nether update. These light sources will follow its physical properties in Minecraft. For example, when you enter the water with a torch, it will go out.
Here is a short demo video
Light source list
In most cases, these light sources can be divided into three categories:

Only allowed to be used on the ground(brightness):
Redstone Torch(7)

Soul Fire Torch(10)

Soul Fire Lantern(10)

Torch(14)
Campfire(15)
Lantern(15)
Only allowed to be used underwater:
Allowed to use on the ground or underwater(brightness):
Magma Block(3)
Blue Ice(4)
Ender Chest(7)
Enchantment Table(12)

Shroomlight(15)

Jack o'Lantern(15)

Sea Lantern(15) – Invalid

Beacon(15)
Conduit(15)
Glowstone(15)
Totem(7) –

NEW

Endrod(14) –

NEW
Special light source
Golden Helmet & Totem
It glows only when you are holding an item, which seems not perfect. But don't worry, when you wear a gold helmet or hold on totem(support off-hand) you can also emit a faint light(7)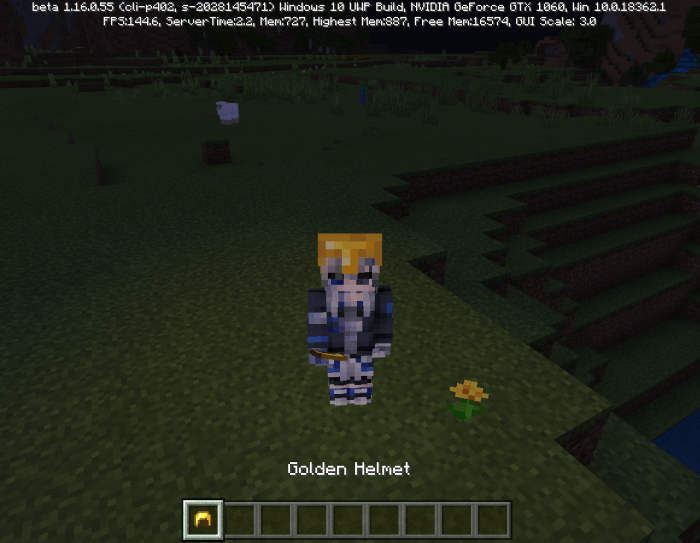 Throw Torch
In addition, there is a surprising new item – Throw torch!
The brightness of the throw torch is the same as the torch, Just like crafting torches, you need to consume an extra stick on average to crafting.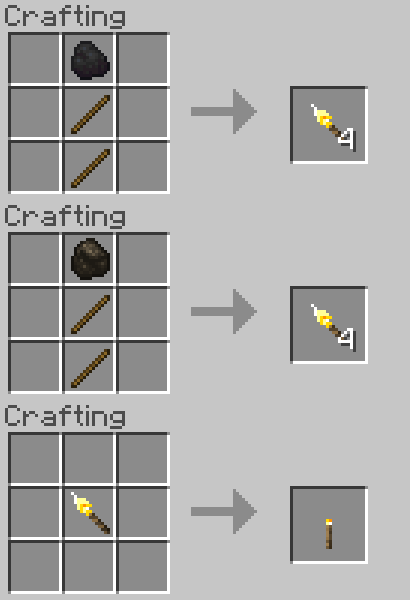 When you need to place a torch in the distance, just press and hold the right mouse button(long press the screen) to charge.
Wait for the "tick"(or wait for the inventory cooling time to expire) then fire the torch, the torch will fly in the air for a while, and it will be perfectly inserted into the block it hits.while consuming a torch.
If the torch hits a mob while in flight, it will be ignited briefly.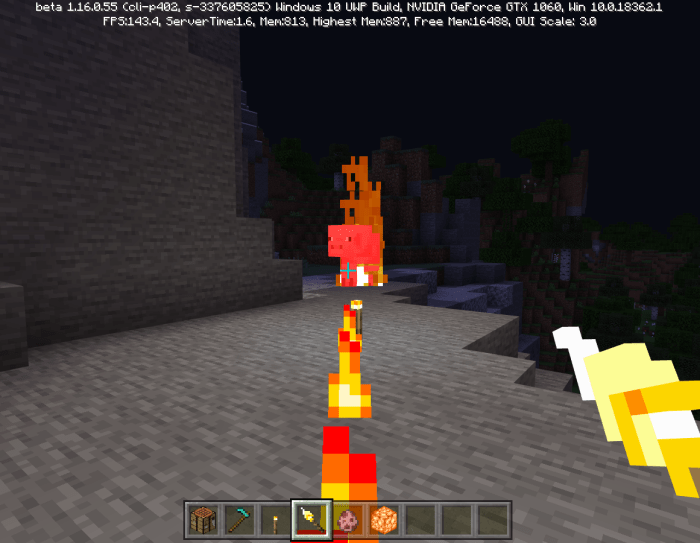 The inspiration for making this item is the Moonworm Queen in the Twilight Forest(Java Edition). Although this is not a moonworm launcher, but its a good idea to launch a torch.
This is the real "Dynamic" light source😂
Instructions for use
You can use this addons:
1. Used in the creation of non-profit servers / maps
2. Used in video creation, but you must attach a link to this page
3. Reposted to the forum / blog, but you must attach a link to this page
You cannot:
1. Upload this addons to other unauthorized platforms
2. Reselling or providing download links not provided on this page
3. Modify any code in the package and make a second release
您不可以:
1.将此addons上传到其他未经授权的平台
2.倒卖或提供非本页面提供的下载链接
3.修改包内任何代码并进行二次发布
Game guide
Details of components can be viewed at any time in the "How to play", and the "How to play" can be found on the left side of "Settings"
Supported languages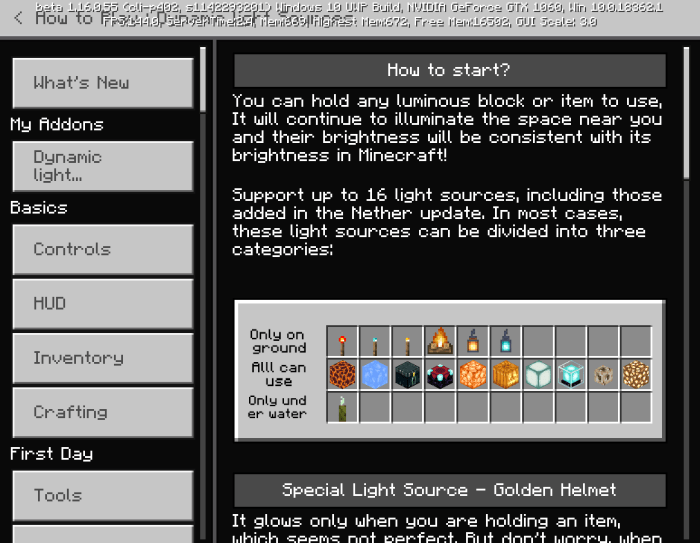 If you would like to help me create better add-ons, Welcome to follow me on Twitter and subscribe to my channel.I will post my latest updates on it.
Installation
Before that, we will detect whether you have enabled the experimental game mode. If it is not enabled, some interesting features will be missing. Of course you can use it as usual without turning it on.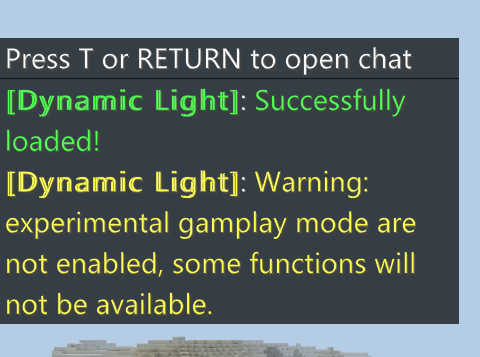 Compatibility fix
If you want to use it with my other addons, you need to download an additional compatible package to install it. For specific operations, see the demo video below.
Supported version: 1.14+
Please click on the ad to support me, this will determine whether my next work will be inserted into the ad
* New light source: End rod, Totem(off-hand use). 
* Rewrite the code of when switching light sources.(Now it will look smoother)
* Added languages: Russian(@LinadVonapets), Georgian(@Alex_Gloveli).
* In this version you don't need to update the compatibility pack
Georgian is not yet supported by Bedrock Edition, if supported, it can be used directly in the future~
Has received the issue that the sea lantern can not be used, its repair work will be postponed. The content of the game guide will be updated in the next version.

Nether new version adds too many things, I need some time to update.
*Supplemental game guide information
*Supplement lost videos
*Add links to download addons directly
I wish you a good time ~!
Installation
After Download the .mcaddon file open them to your Minecraft.
Running on low-end devices may cause major problems.
Downloads
Supported Minecraft versions
1.14
1.15 (beta)
1.16