To get to the big village cross the river in front of you and turn slightly to your right and walk in that direction until you reach a sand village.
The sand village doesn't seem to be a double village as there is only one well, otherwise there should've been two. What's unusual though is that there are two blacksmiths in the same village.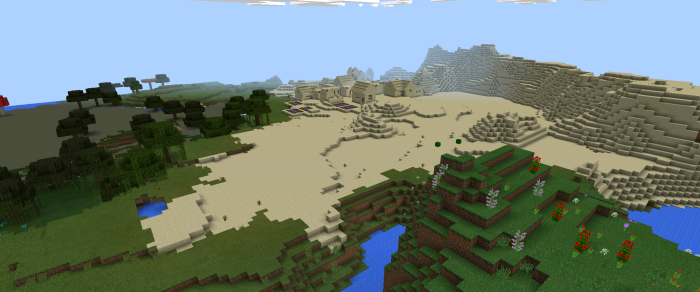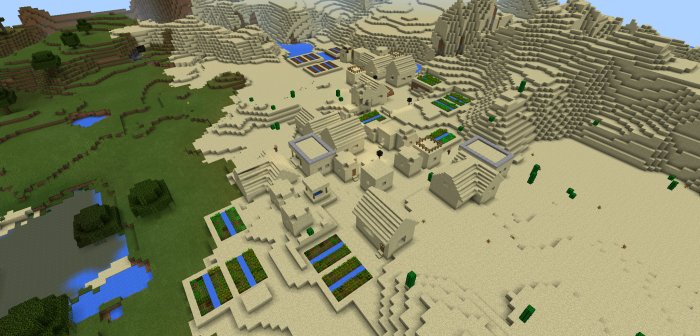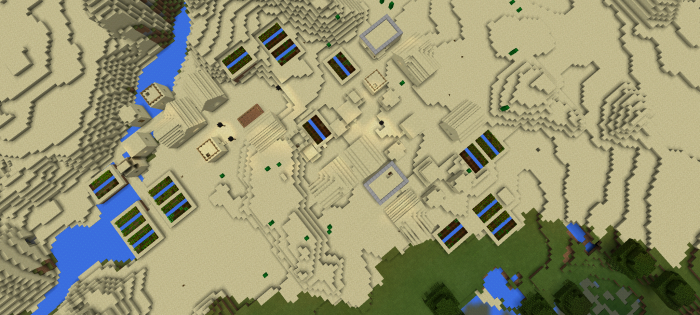 In the two blacksmiths combined you will find the following items. As you can see the loot is very valuable.
2 iron ingots
2 emeralds
1 iron helmet
1 saddle
1 bread
1 iron leggings
1 iron sword
8 ink sacks
Seed: EATBUGS