Did you ever think that your Minecraft builds have no detail? Well then you're lucky, because this addon introduces 100+ Mini Blocks that can be used for adding more detail in your Minecraft worlds. There is a variety of useful Mini Blocks.
Here is a Brick wall that uses Mini Bricks to look more destoryed.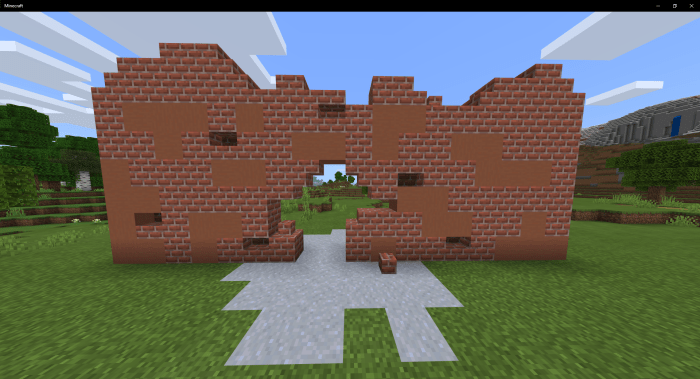 You can place the mini cobblestone block on the cobblestone walls, to make it look more detailed.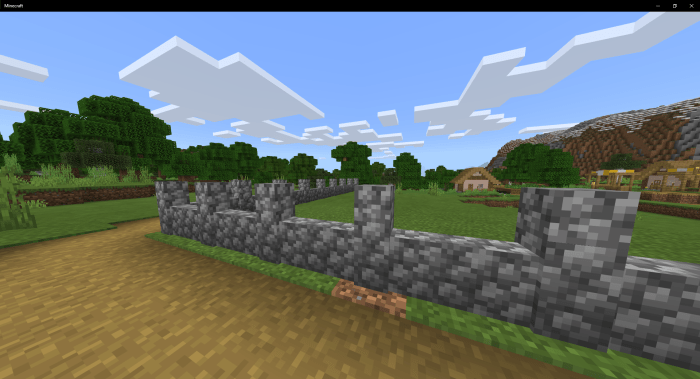 Here are the Mini TNT blocks. They are only for decoration and will not explode.
Below you can see some of the Mini blocks I've created so far.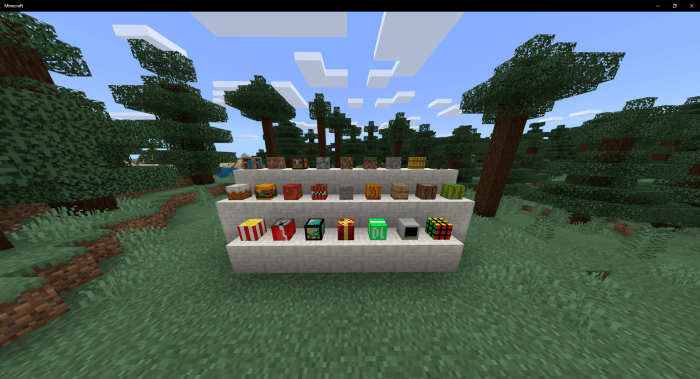 Functions:
/function blocks
/function food
/function decoration
/function colors
/function wood
Mini Block Crafter Recipe




You can turn the normal blocks into Mini versions of them with the Mini Block Crafter.


The special Mini Blocks can be obtained in the stonecutter with one iron ingot.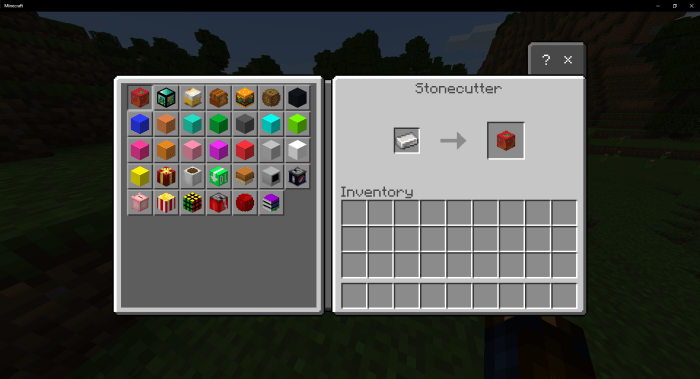 Here is a list of the New Mini Blocks I added
Mini Beachball
Mini Camera
Mini Clock
Mini Coconut
Mini Coarse Dirt
Mini Pink Donut
Mini White Donut
Mini Fried Chicken
Mini Globe
Mini Mycelium
Mini Orange
Mini Pokeball
Mini Redstone Lamp
Mini Shroomlight
Mini Soccer Ball
Mini Missing Texture


You can Subscribe to my Profile to be notified when I Upload new content.


Select version for changelog:

Changelog
Added:
Mini Beachball
Mini Camera
Mini Clock
Mini Coconut
Mini Coarse Dirt
Mini Pink Donut
Mini White Donut
Mini Fried Chicken
Mini Globe
Mini Mycelium
Mini Orange
Mini Pokeball
Mini Redstone Lamp
Mini Shroomlight
Mini Soccer Ball
Mini Missing Texture
Changed:
Mini Block Crafter Recipes