You can now have Ender's Dragon wings, replacing Elytra's wings. In case you are bored of the aspect of these and want something better, related to the dimension of the End.
Ever wished you had Ender's Dragon wings instead of Elytra's wings? Well, with this small complement you can have them. They are not exactly the wings but they have something to do with the ender theme.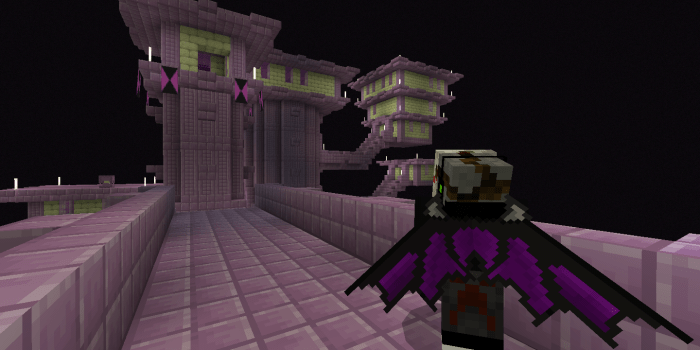 This is what these wings look like.
Something I must clarify is that the texture is not totally original to me, if I made it but I did not invent it. A few months ago I found it on a skins download page and I thought a friend would like it, I downloaded it for him, recently I found it in my files since I had forgotten to comment on this. I looked for the original package of the texture to make sure it was already made by someone else but apparently not, so I decided to make the package, obviously to avoid claims I started to edit all the texture of the wings, they have the same shape but the texture It is modified, then I had to make a texture for the item, so I could publish it without problem.
There will be an update that adds another type of Dragon wings.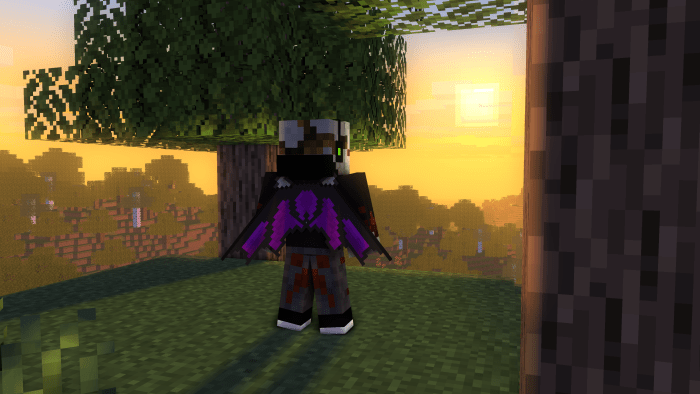 Image made by @Aldito 250 XD
These are the items of elytra in good condition and elytra damaged: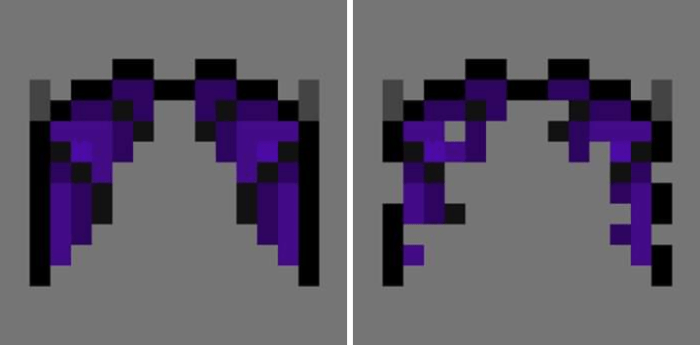 Trailer
MY NETWORKS
No link contains shorteners or captchas, so adding one of these is prohibited.
If you are going to make a review video, you must give me credits and leave the direct link to this page, because in case there is an update, the previous link will be disabled.
Enjoy the texture 😉
Select version for changelog:

Changelog
- The position of the wing texture has been improved.
- Wings item is now a bit darker
- Added damaged wings item
Installation
To install the mcpack file, just download it, go to the Downloads folder, select the file and touch the "Open with" button and select Minecraft. It will automatically be imported into the game.
To install the zip file you must download it, go to the Downloads folder and unzip the file, then you must move it to the path "games / com.mojang / resource_packs", so you will have the texture available in the game.
You only need one file, they both work the same but it depends on how you want to import it.