The Endergarg is a new boss which can be spawned similarly to spawning an iron golem. It's extremely strong and have several different attack styles which it uses to attack its enemies. For example, it can shoot dragon fireballs and it also has the ability to swiftly teleport to its target. If you defeat it then it will drop an ender chest.
Creator: 
TheEnderface
, 
Twitter Account
How does it work?
Since the boss replaces the iron golem you can use iron blocks and a pumpkin to spawn it. Once spawned you might need to provoke it to initiate a fight.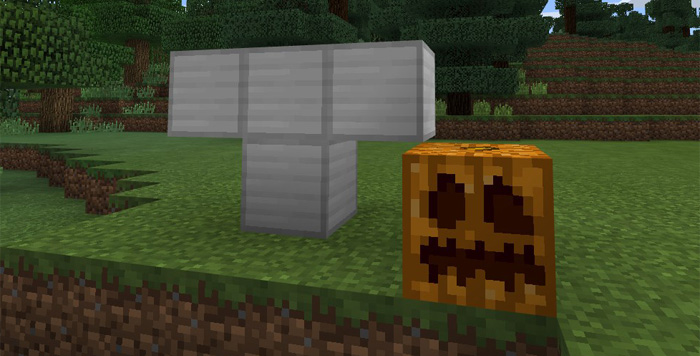 The Endergarg wears an ender chest like a backpack. This is dropped if you defeat it.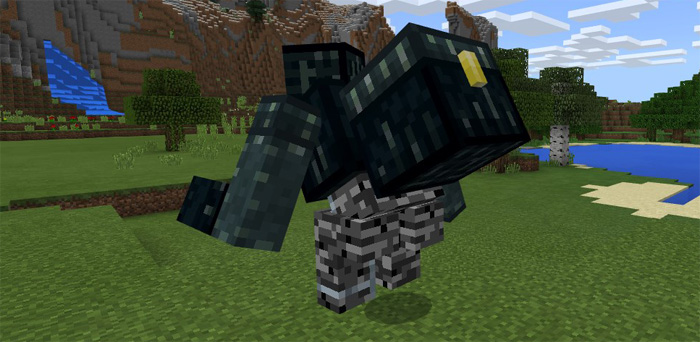 It's very threatening so make sure that you've got a good weapon and armor before fighting it.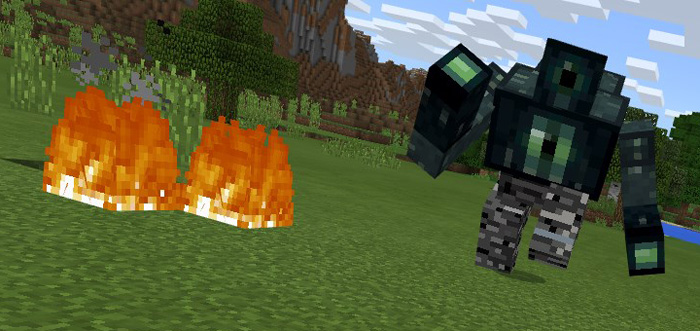 General Features
Replaces iron golem
Drops ender chest
Health: 125 hearts
Attack damage: 5 - 10
Three types of attacks

Shoot dragon fireballs
Teleport to target
Melee attack

Spawns 5 - 10 endermites at target if killed
Installation
Activate the objects for a world in-game
You can get a .ZIP file for this addon here.