You've beaten part 1 and 2 of the story, but now it's time for the finale! This escape map is part 3 and the finale to the series. You'll have to once again look for clues and solve puzzles to now complete the story. This map is the longest, and most complicated (also my personal favorite) of the 3. You have been warned!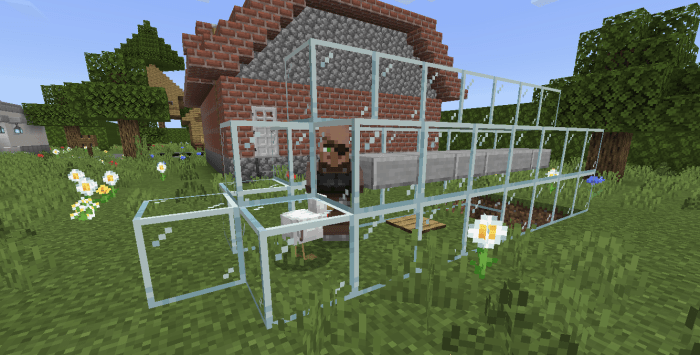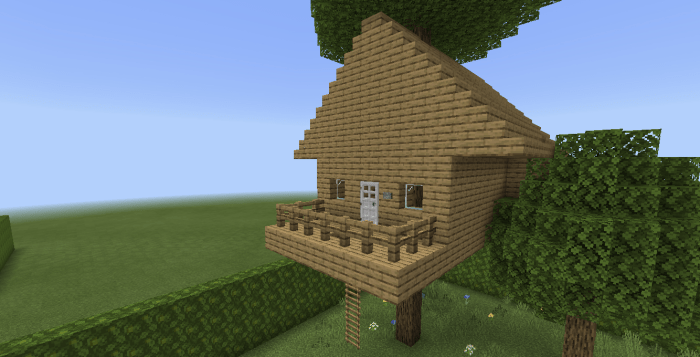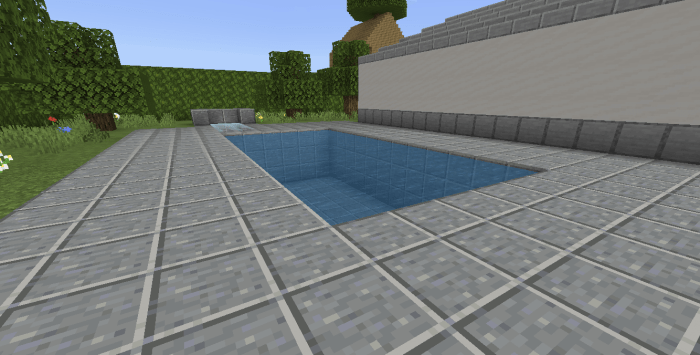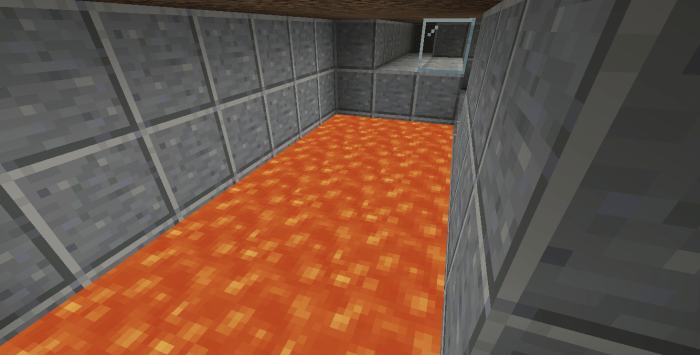 You've escaped the library and it's courtyard, but one more challenge awaits you! You must get into your house! And to do so, you guessed it, puzzles! This time there are more puzzles than the other 2 and this time you will need to do some parkour, practice your aim with a bow, do a find the button, there's more secret passageways, it's everything in one! You'll need to be extremely observant this time around to find the puzzles and use logic to solve them. You should come in with at least a bit of Minecraft experience before trying to beat this. Do you have what it takes?
This is the finale, you can check out the other parts here (You should beat these before playing this one)
Part 1: https://mcpedl.com/escape-the-library/
Part 2: https://mcpedl.com/escape-the-library-part-2-outside-the-library/
The rules are simple:
1. Stay in adventure mode
2. Stay in Peaceful Mode
3. No cheats
4. Don't change any other settings
5. Have fun!
Somewhere on the map, the final dirt block has been hidden. Will you be able to find it? (It has no purpose in helping you escape, just an extra thing to look for)
Important: This time around, you may need an item more than once. Do not get rid of any items just because you have used it already.
Please do not cheat. If you need a hint, ask for one in the comments, and I will provide one.
You can use this map however you feel like, such as a YouTube video, just if you are going to, say so in the comments below beforehand, and provide a link to this exact page.
Thanks once again for checking out my map! It was really fun to build. I once again got positive feedback on the last one, showing you guys like what I'm building. I'm still a semi-new map builder so I once again know it's not perfect. If you have any feedback, just as suggestions, glitches you found or just wanting to say you played the map and wanted to say hi, say so in the comments below! I'll respond to most if not all of them. Now that this series is done, what should I start now? Leave your suggestions in the comments! I have a few ideas already but I'd like to see what you want me to build. Also, one day in the future, I may continue the series, but I'll see. Thanks!
Select version for changelog:

Changelog
Updated the description (I removed the extra links accidentally placed)