This map includes Every Sound in Minecraft Bedrock Edition. (Over 500 different sounds) If you are a map maker, this is very useful for finding sounds that fit to your project. This was originally released for Minecraft 1.1.0.9, but is now updated to version 1.8.1 with many new sounds.
This map supposedly includes all the different sounds which are included in the original version of the game (meaning, no external resource packs are required). You can play each sound by pressing a button on a command block and you can hover over the command blocks to get information about each sound. It's especially useful for map makers who want to add sounds to their own maps.
Creator: krivas, YouTube Channel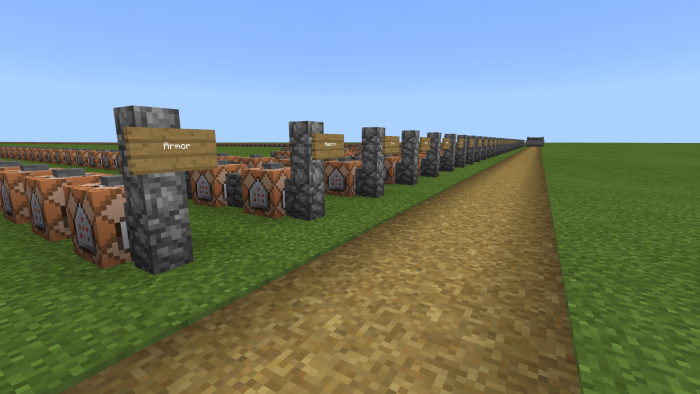 How does it work?

As soon as you've spawned you will find tons of command blocks. There is a button on each block which when pressed will play the sound. You can check the command required for playing the sound by pressing the command block.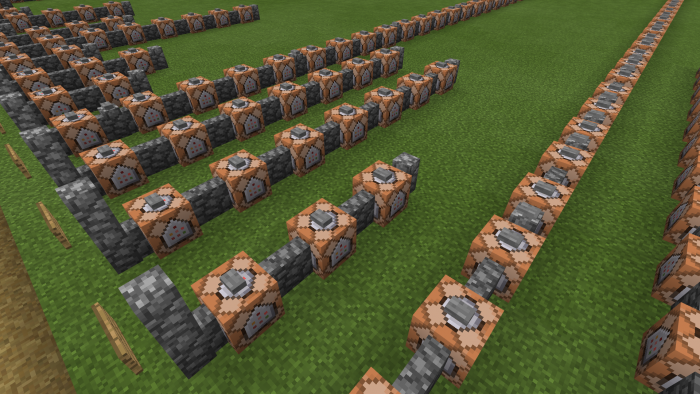 Here's a short video which briefly shows how it works in-game. https://www.youtube.com/embed/XKR3fJM1kNU
Select version for changelog:

Changelog
Added over 200 new sounds. (Before: 283. Now: 503.)
You can now use a fishing rod to stop the sounds playing.
You now just hover over the command blocks to read info instead of reading signs.
Audio now plays from the player, not the commandblock.
Many minor improvements:

E.g. better info wall, walk path, white text on signs, and more!