Here is a great jungle seed where you will spawn in it and just a little further ahead you will see a desert and a large mountain made out of sand and sandstone. While that's pretty cool it's not the main attraction in this seed! Let's show you what you can find..
Found by: MyNameIsTriXz, Twitter Account
Turn swiftly to your left and start heading in that direction.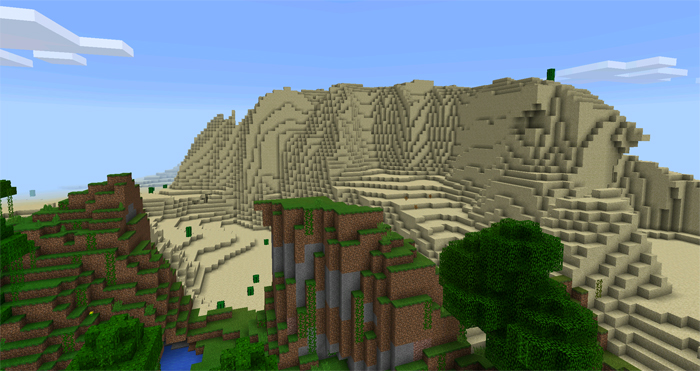 After some of walking (or flying) you should be able to see a jungle trees stretching far up into the sky almost touching the clouds! There are several epic overhanging mountains and even some mountains which could be considered floating islands because their overhang is extremely unrealistic, but in a very epic way.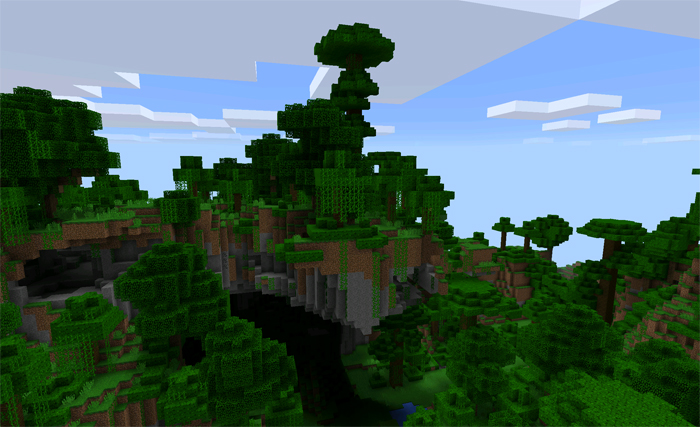 Here's a beautiful view of how a large part of the extreme mountains look like. There's even a waterfall there.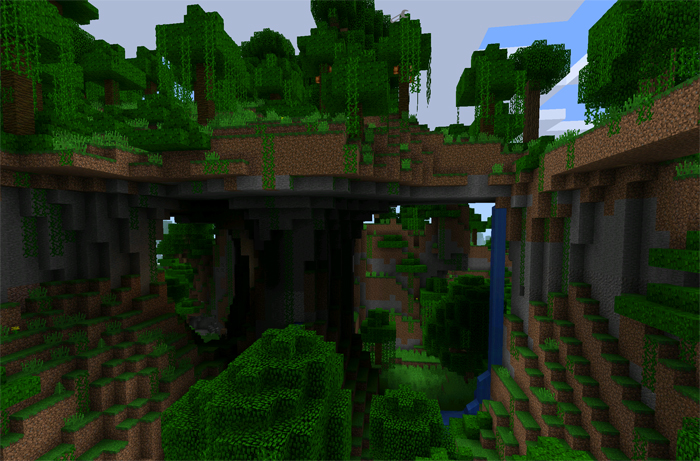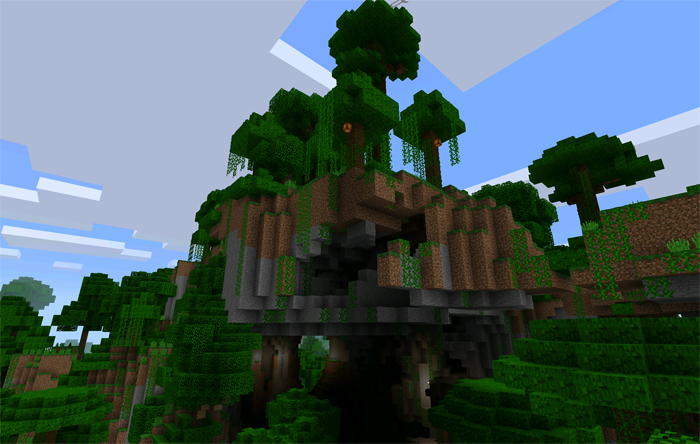 Seed: -1648043236