Find The Button: Bikini Bottom is made by The TRiNITY. The TRiNITY continue the legacy of creating a fresh concept of find the button every time they upload maps here in mcpedl. Find The Button: Bikini Bottom is the First Ever NICKELEDEON Find The Button themed map they uploaded.
Find The Button in the houses of Patrick the Star, Squid ward House, Sandee the squirrel house, Krusty Krab restaurant and especially Spongebob Square Pants House Minecraft.  IF YOU LOVE NICKELODEON AND SPONGE BOB, TOUR THEIR HOUSES PLAYING THIS MAP.
The TriNITY Presents: Find The Button in Bikini Bottom.
This Find The Button: Bikini Bottom is made up of 5 levels ranging from easy going to hard. Well as we always say it is always be depending upon on whose playing.
If you're bored and looking for a different approach of find the button, Well here is the first ever find the button map in Under The Bikini Bottom. See Spongebob Square Pants houses and a lot more by playing this find the button map made especially by The TRiNITY. What Are You Waiting For? PLAY THIS map NOW If you love spongebob.
Play with your Friends (recommended/optional) playing is always fun if your with special someone.
*here are some of the Highlighted picture in the game*
FIRST PERSON VIEW ABOVE THE BIKINI BOTTOM
Dive under the sea click the "button" and enter the world under the Bikini Bottom. Get a chance to go to Squidward House, Sandee's House, Spongebob's house and many more also don't forget to Find The Button.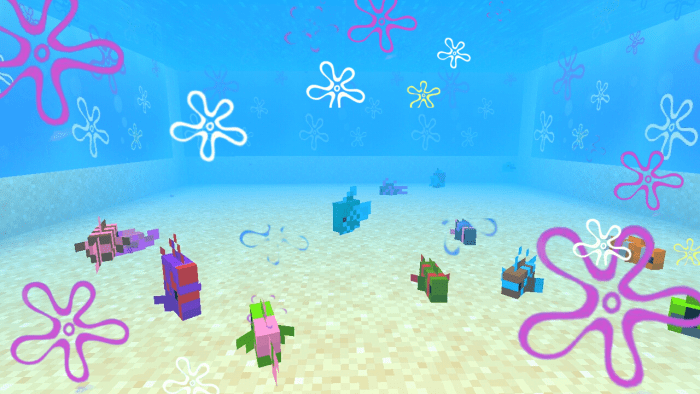 FIRST PERSON VIEW UNDER THE BIKINI BOTTOM/ MAP LEVEL HIGHLIGHTS:
Level 1: Squid Ward's House
Level 2: Patrick The Starr House
Level 3: The Krusty Krab Restaurant
Level 4: Sandee The Squirrel House
Level 5: Spongebob Square pants House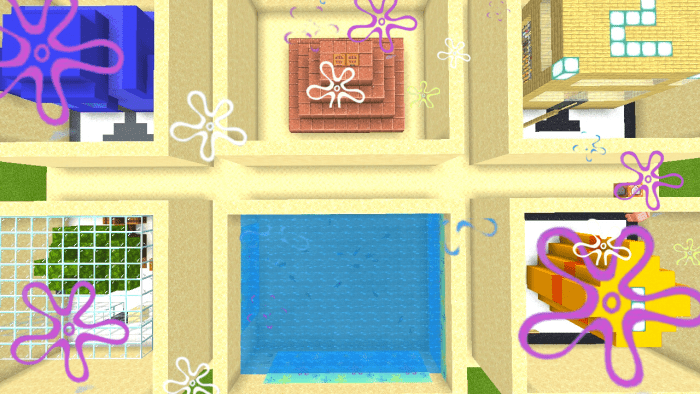 Enjoy Playing and also If you enjoy this Share it with your friends...
Installation
For Zip File
Click and download the zip file of the map down below. After downloading the zip file of the map. click extract folder then copy the folder go to your phone/games/com.mojang/minecraftWorlds then click paste the map there you're ready to go and play. Launch your minecraft application and hit that play button!
For Mcworld File
Just click the McWorld file of the map. After downloading it just click it and you'll be redirected to the Minecraft application and just click the minecraft app so you'll redirected into the game and start playing.