Find The Button: Sports Field is made by The TRiNITY. Creating creative and superb find the button map has been their originals. For the first time ever The TRiNITY made a Sport Field themed find the button map consisting of 5 super exciting fun sport fields level RANGING FROM EASY going HARD.
DON'T WASTE ANYMORE TIME IF YOU WANT TO HAVE FUN ALSO WANT TO EXPERIENCE TOURING DIFFERENT SPORTS FIELD WELL THIS FIND THE BUTTON MAP EVER here in Minecraft is for you. Play This NOW!!!
The TRiNITY PRESENTS: Find The Button: Sports Field 3, 2, 1 GO!!
Find The Button: Super Fun is made up of 10+ and 10x super fun unique levels. So If you're looking for SUPER FUN FIND THE BUTTON MAP this is the Answer Find The Button: Super Fun has 10 times the fun you can ever get from playing, WHAT ARE YOU WAITING FOR PLAY THIS ONE NOW!!
Play with our Friends (recommended/optional) playing is always fun if your with special someone.
*here are some of the Highlighted picture in the game*
FIRST PERSON VIEW LEVEL 4: BASKETBALL COURT
Enjoy the minecraft adaptation of basketball court while finding the button why don't you try to shoot around and HYPE UP YOURSELF!!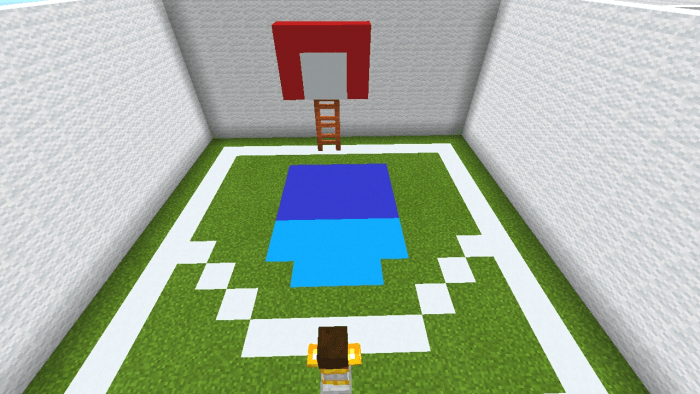 THIRD PERSON ANGLE VIEW LEVEL 1: BADMINTON FIELD
Watch the match of the exciting badminton match of 2020. Sit around with one of the chair. Find The Button in this amazing adaptation of badminton field in real life minecraft version Goodluck...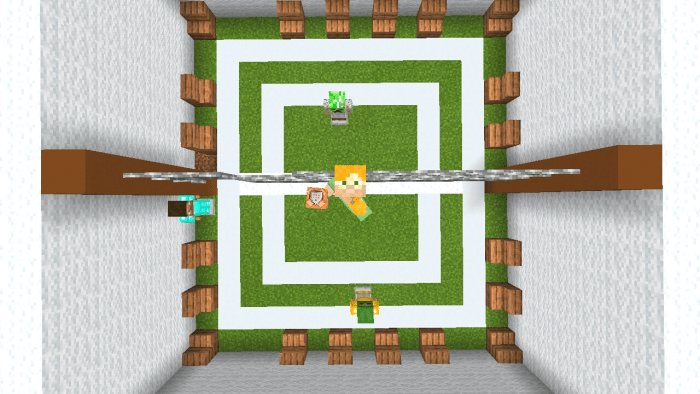 STAND ALONE MAP 5+ Super EXCITING Levels 3,2,1 Go:
Find The Button: Sports Field LEVEl HIGHLIGHTS:
Level 1: Badminton Field
Level 2: Giant Chess Field
Level 3: Bowling Ball Field
Level 4: Tumbang Preso (Filipino Traditional Game)
Level 5: Basketball Court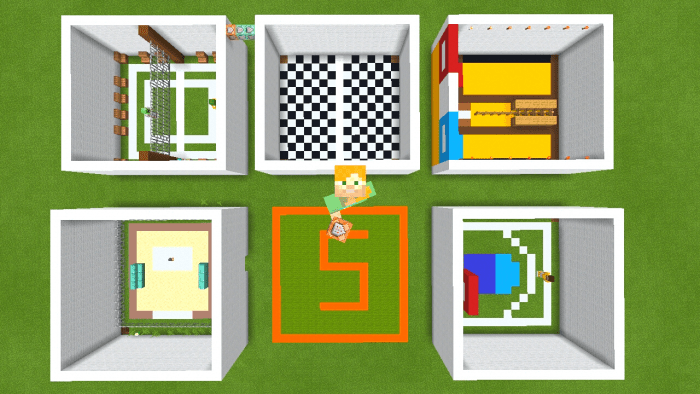 Enjoy Finding The Button and Share it with your friends.
Installation
For Zip File
Click and download the zip file of the map down below. After downloading the zip file of the map. click extract folder then copy the folder go to your phone/games/com.mojang/minecraftWorlds then click paste the map there you're ready to go and play. Launch your minecraft application and hit that play button!
For Mcworld File
Just click the McWorld file of the map. After downloading it just click it and you'll be redirected to the Minecraft application and just click the minecraft app so you'll redirected into the game and start playing.