Find The Button: 2.0 is made by The TRiNITY. This is yet another first milestone of finding the button in Minecraft community. In this custom map made especially by The TRiNITY group is a version 2.0 where you will find the button in the sneakiest and hardest places, challenging right?!
Prepare yourselves, Enter the version 2.0 of The TRiNITY find the button map.
This Find The Button: 2.0 is made up of 5 360 version 2.0 ranging from easy going to hard. Well as we always say it is always be depending upon on whose playing.
If you're bored and looking for a different approach of find the button, Well here is the version 2.0 find the button map made especially by The TRiNITY. What Are You Waiting For? Try This One.. This is A TURN AROUND ON THEIR STYLE.
Play with our Friends (recommended/optional) playing is always fun if your with special someone.
*here are some of the Highlighted picture in the game*
Find The Button: 2.0 INTRO BUILDING
Welcome this is the first part where you will be located appreciate the settings, the aesthetic and don't enter the room's were you shouldn't be. Just go on and proceed to click "START/PLAY NOW" and proceed to level 1.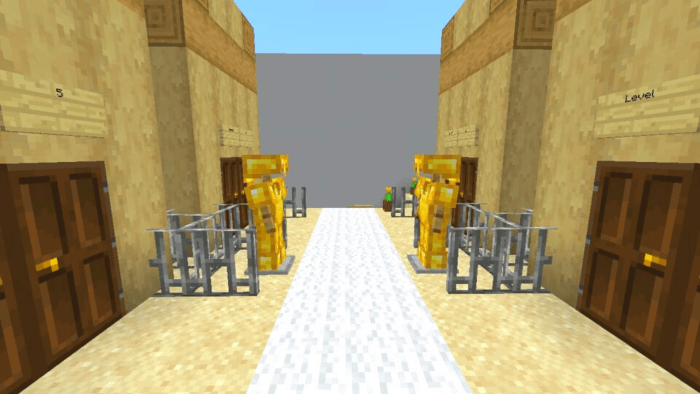 FIRST PERSON ANGLE OF FIND THE BUTTON: 2.0
Looking at the whole pack of adventure you will be entering soon. Do you think you have what it takes to find all the button and finished this map made by The TRiNITY?!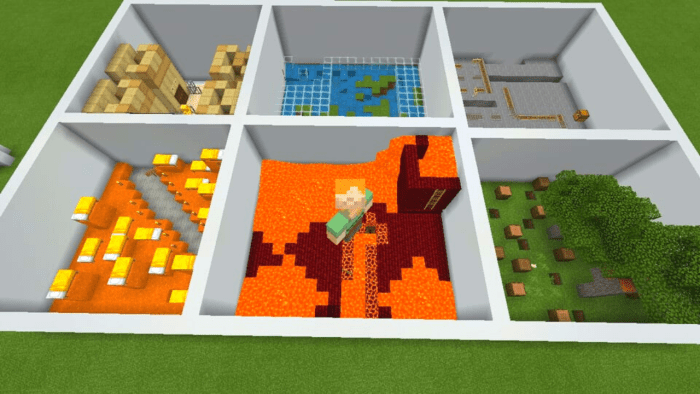 STAND ALONE MAP/LEVELS HIGHLIGHT PICTURE:
*INTRO BUILDING: PORTAL OF PROCEEDING LEVELS*
Level 1: MY BAD (BED)
Level 2: WHAT THE! (WATER)
Level 3: (LOVE) LAVA HURTS
Level 4: YOU (RAISE) RAIL ME UP!
Level 5: The TREEnity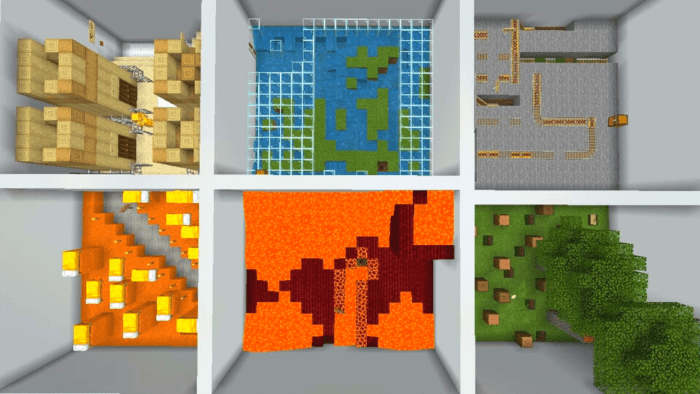 Find The Button: 2.0 GAMEPLAY/WALKTHROUGH *720p*
Select version for changelog:

Changelog
I made a gameplay for find the button map 2.0 because some our requesting for it.
This video is HD you can set up the quality up to your own satisfaction.
Installation
For Zip File
Click and download the zip file of the map down below. After downloading the zip file of the map. click extract folder then copy the folder go to your phone/games/com.mojang/minecraftWorlds then click paste the map there you're ready to go and play. Launch your minecraft application and hit that play button!
For Mcworld File
Just click the McWorld file of the map. After downloading it just click it and you'll be redirected to the Minecraft application and just click the minecraft app so you'll redirected into the game and start playing.