Welcome to Pedrinho1799 Fnaf Texture Pack Series! This time we introduce you to Five Nights at Freddy's 3 Map! This time we are in the Horror Atrraction where the most scares wait for you! Download now!

Creator:YouTube, Twitter, UTK.io, Website and Discord Group
Shaders and Animatronics Head and torso Textures
From Pedrinho1799, returns with a brand new Five Nights at Freddy's texture for Minecraft Bedrock Edition! Attractions can be fun! But this one will haunt you for the rest of your life! Thirty years after the Freddy Fazbears Corporation Closed its doors return with The Horror Atrraction as a welcome back to give you a real scare. Now its just 1 week away before the doors open to the public, your job is to make sure nothing catches on fire, and that the place is ready by when the place opens!
Office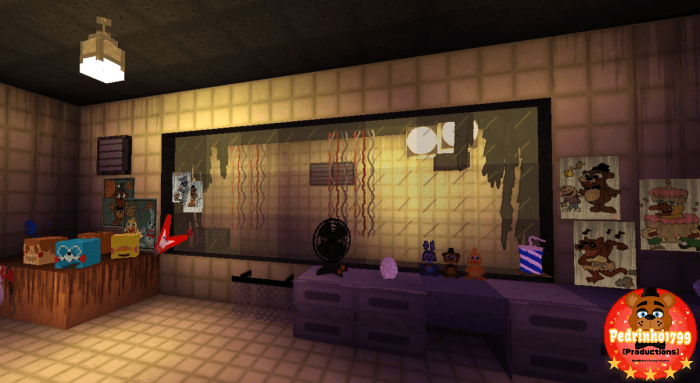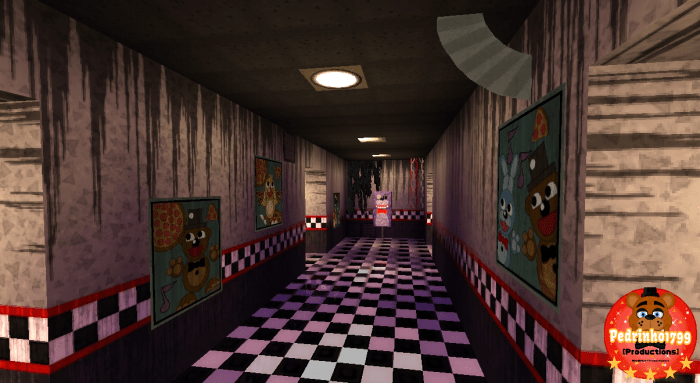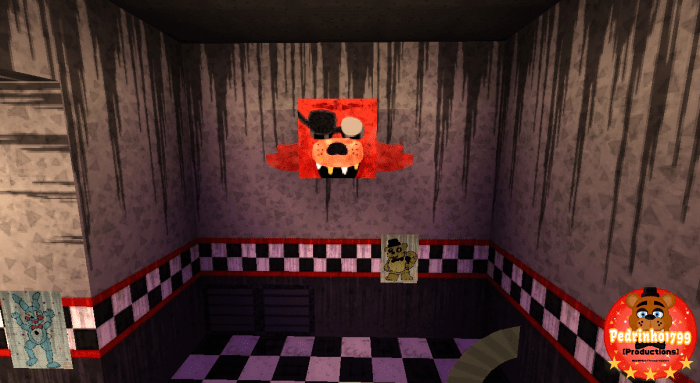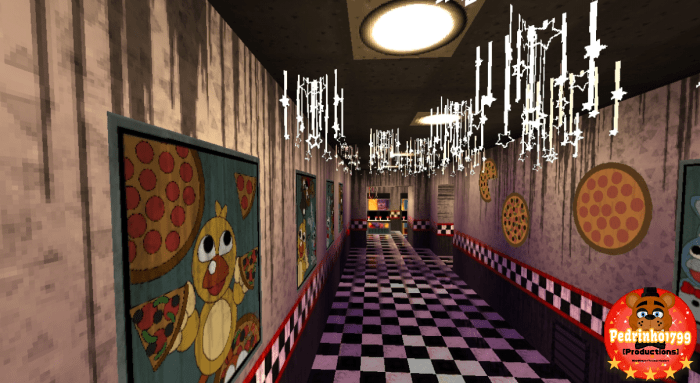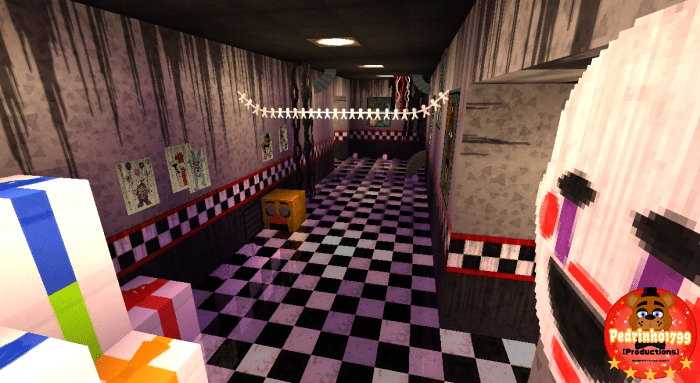 Trailer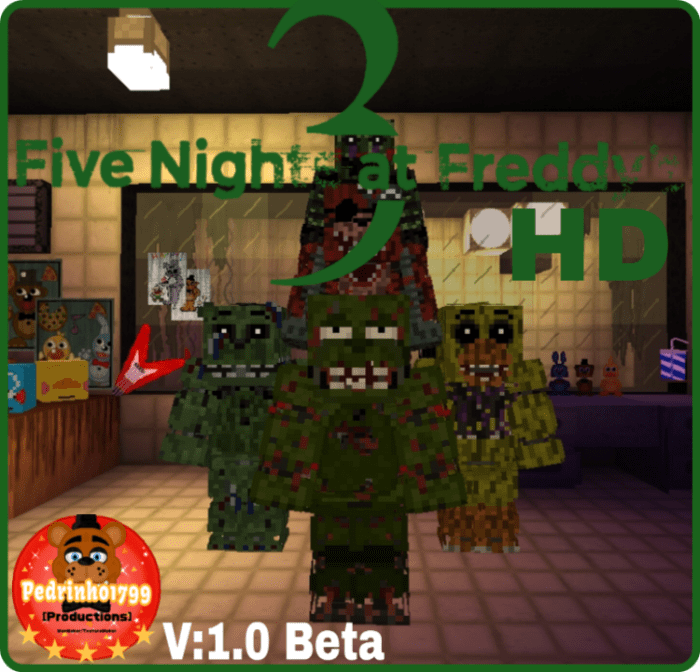 Warning: Make sure your device has the necessary memory to support this texture, if not, the texture will decrease the pixels and end up being buggy because of it!
Installation
After clicking on the link below, you will go to a page, where you will have a notification on the screen saying to press "allow". Do not click, press "Deny". Then, press [Close Advertising], you will be directed to another page, where you will say to click "allow to continue" when you click, a notification will appear on the screen saying that the "page wants to send you notifications" click ( Block). After that click on the word "allow" 5 times, until the page loads for the download link.