This is A Recreation of Freddy Fazbear's Pizza a recreation of the second game of the Five Nights at Freddy's horror franchise. What makes everything cool and chilling is the custom textures. Bring all the Animatronics, objects and things from the game universe to your Minecraft Pe. Explore and have fun with your friends on this amazing map!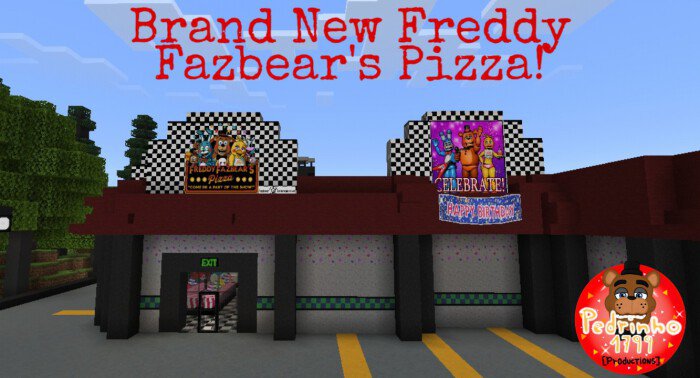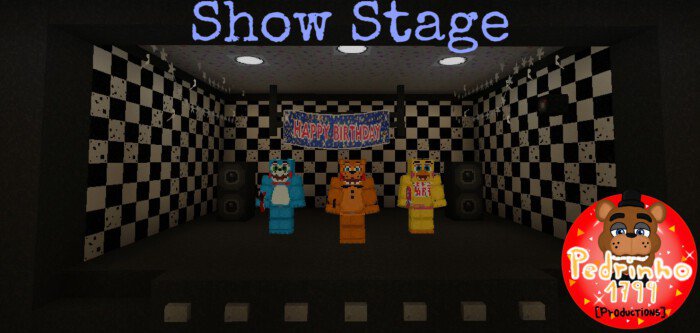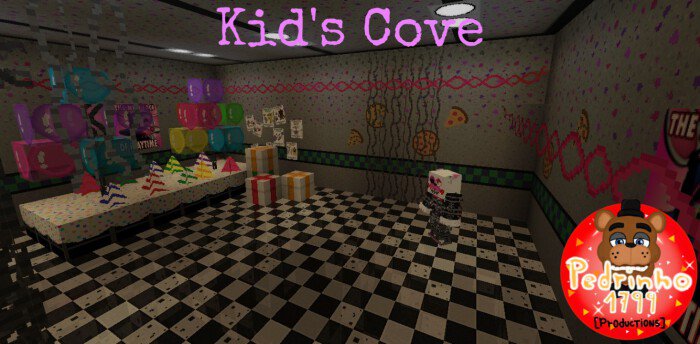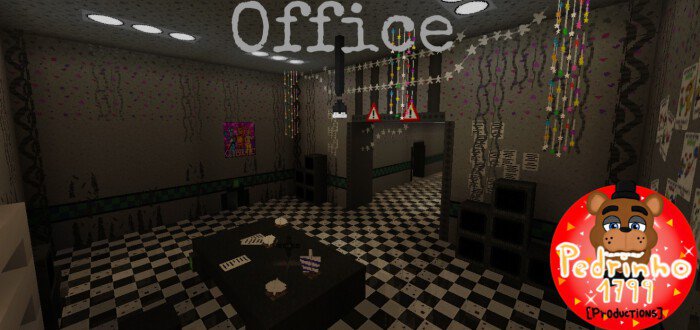 Trailer
Tips of Download: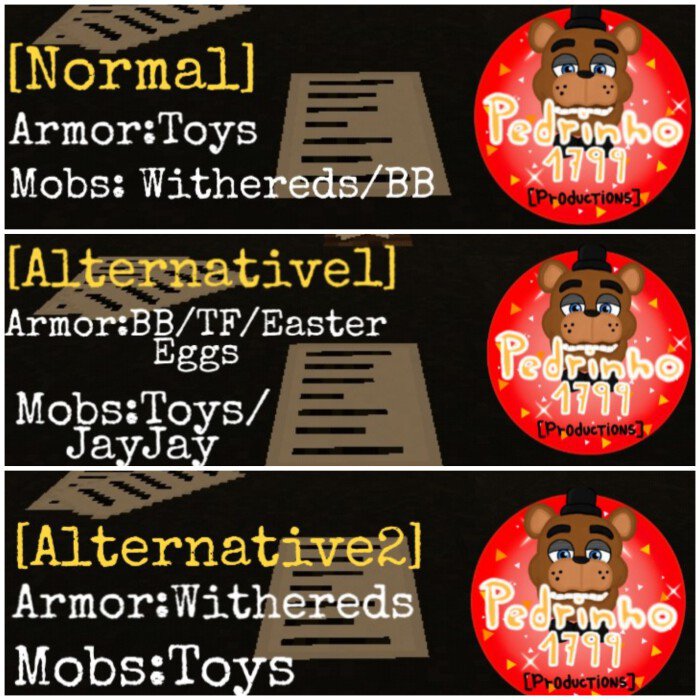 For compliments, complaints, ideas or for bug reporting.
Contact email:[email protected]
Select version for changelog:

Changelog
Map Redone
Redone and improved texture
Added sounds
added Mobs as animatronics
Added other tips of Download 
Mobs and armor varied according to download
Installation
Attention! - There are 3 download types where you will change armor and mobs to replace other characters in the game! Choose which one you want to download, explanatory image above.