With this complement add to your Minecraft umbrella fortnite, which will help us to fall slowly without suffering damage, at the moment there are only four different umbrellas and replace the skulls.
Creator: ArathNidoGamer, (Twitter)(Youtube).
Warning:
This add-on was published on MCPEDL.COM, it is not allowed to publish this add-on on other websites or applications of Minecraft Addons without the permission of the creator.
If you will review this add-on for youtube leave credits, put the download link from mcpedl and not put the direct download link or create your own download link or you will receive a complaint.
At the moment there are four umbrellas and they are achieved by killing skeletons, zombies, wither skeleton and creepers.
Creeper Skull = Umbrella X.
Zombie skull = Snowfall.
Skeleton Skull = Umbrella Victory Royale.
Wither Skeletonskull = One Shot.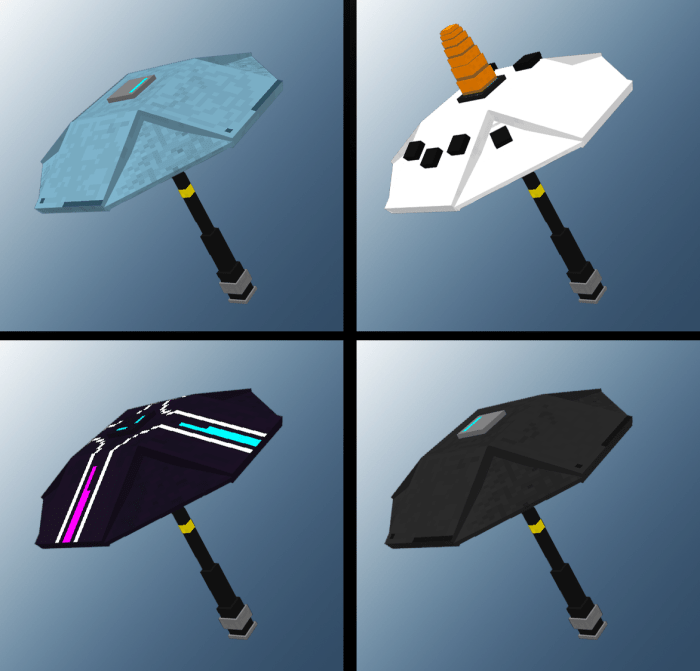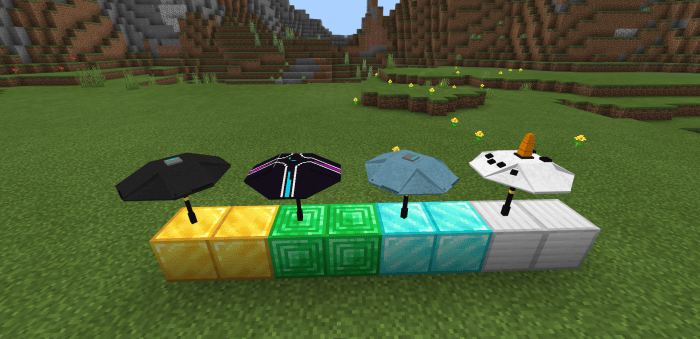 If you have an umbrella in your hand it will give you a slow falling effect, so it will help you to fall slowly without being damaged.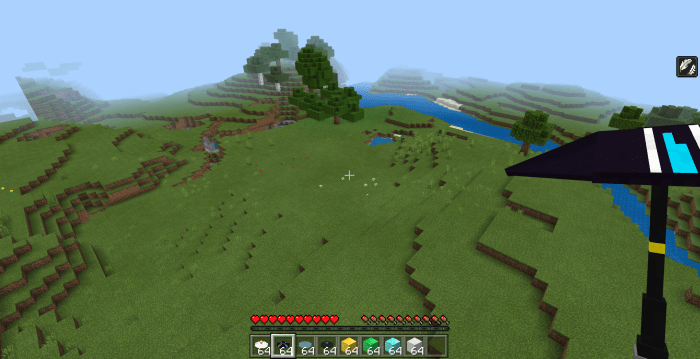 Installation
Download Resources .McPack.
Download Behaviors .McPack.
Apply the packs for a world.
Enable "Experimental Gameplay" in the world settings
Create the world.