Fractured World is an adventure which takes place in an entire other world called World 013. Most of the world has been completely destroyed with the remaining life only populating the few last sky islands. You've been sent to this world because of your bad behavior in the Overworld and your tasked with the objective to explore the islands and defeat the bosses. Do you have what it takes to escape this crazy world?
Creators:  Wartave (Twitter Account), MegaStriker (aka StrikerTeam) (Twitter), CookieModder (Twitter)
Storyline
Hello Larry. You've been degraded because of your bad behavior and sent to World 013. The world has become hostile and primitive and it's your mission to eliminate it.
Main Quests
Explore all the different islands (Ice Isle, Sky Desert, Mushroom Field and Lava Island) and defeat the four different bosses found on one each of the islands.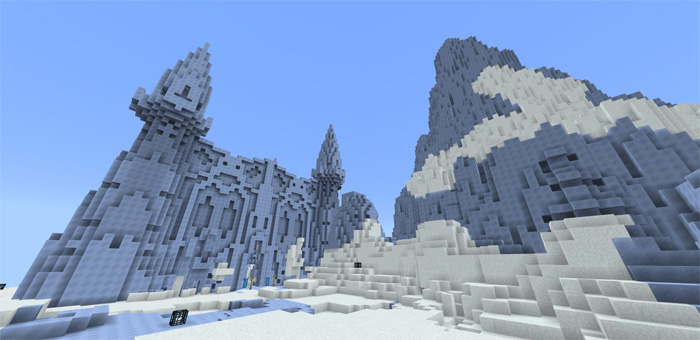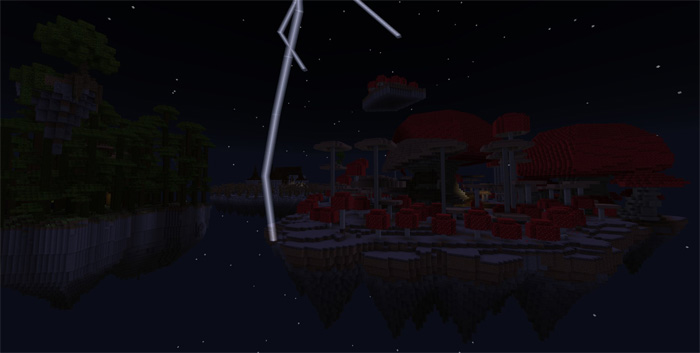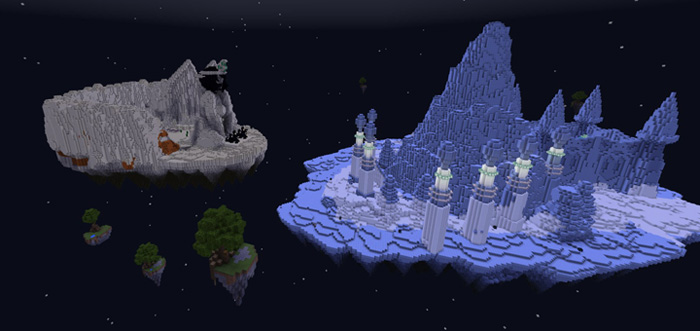 Recommended Rules
No cheating
Don't change the time
Don't go to the Nether
No use of mods
Don't change the difficulty or gamemode
Installation