Spleef is a multiplayer minigame where the objective is to destroy blocks below other players, causing them to fall off platforms and die. The concept is pretty fun and creates for some exciting gameplay. Frosty Spleef is suitable for 5+ players since it is a fairly large map which includes multiple layers of platforms. You can reset the map in-game with command blocks.
Creator: Pixeldroid, Twitter Account
How to play?
Press the stone button on the right side of the wall to give all player some shovels. Then press the button in the center to teleport all players to the spleef arena.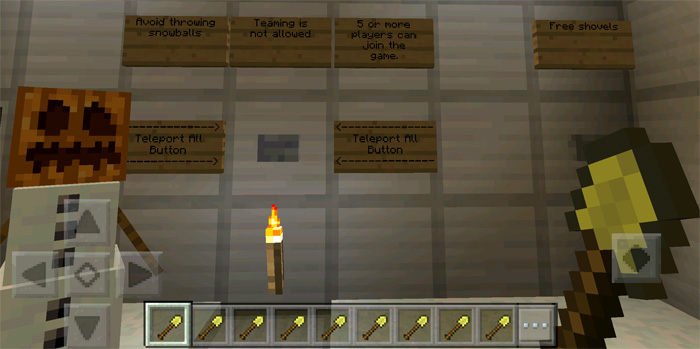 Wait for all players to spread out over the arena and make sure no one stands too close to another player. Then start a countdown from 5. The objective is to destroy the blocks below other players and the last player alive will be the winner.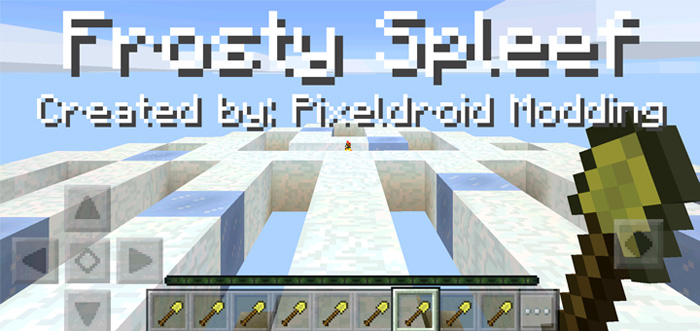 You can reset the map in the lobby. Just press the button. It might cause some lag but just wait until it has loaded and it will be fine.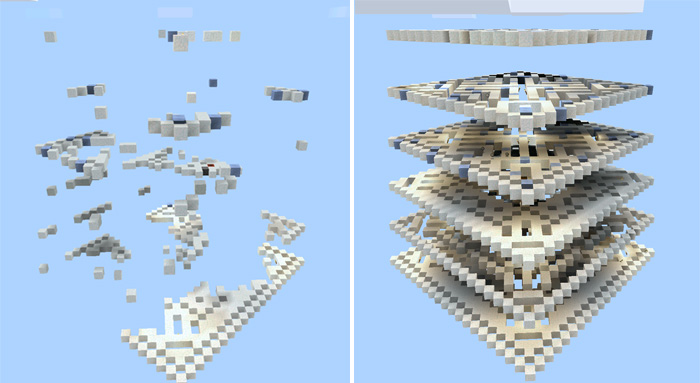 Rules
Don't throw snowballs
Don't hit other players
Teams aren't allowed
This map is recommended for 5+ players
Important: This map requires alpha version 1.0.5 for Minecraft Pocket Edition. Android users can sign up for the alpha here!
Download Map .McWorld
Download World Template .McPack
Download .ZIP