Have the thoughts of huge pigs in Minecraft sometimes occured to you? We surely have never give the thought much time before but when the mod was introduced to us we couldn't help ourselves! The Giant Pigs Mod lets you summon an enormous pig. The big pig doesn't do anything different from what a normal pig spends its day doing but it's still a fun and unique type of mod to play around with.
Creator: Juan Zavala
Item IDs & Crafting Recipes
Nether Star (374) - 4 glass blocks + 1 iron ingot
Pig Meat Block (243) - 9 raw porkchops
Where's the pig?
The pig needs some help to spawn in the world so the two things you want to craft are a Nether Star and a Pig Meat Block (crafting recipes further up).
Then place the Pig Meat Block somewhere and tap on it with the Nether Star you crafted and look up at the sky. See that? A huge pig approaching earth!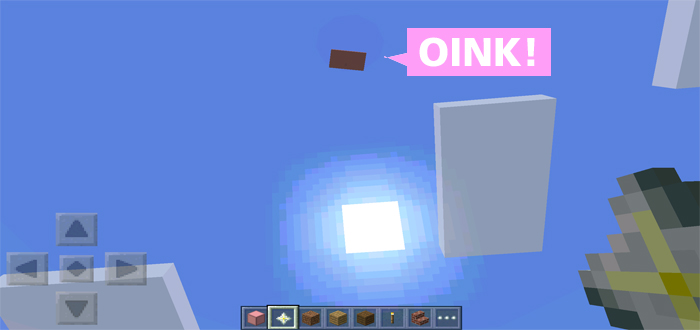 The pig got no eyes, nose or mouth, but besides that it really looks like a pig but much, much bigger.