This seed was originally found by Jason Metch on Twitter. It's a really cool seed which includes a glitched surface mineshaft just behind spawn. It's great if you want to quickly lay your hands on some treasures. But it's also just a really cool terrain generation with three different biomes.
Found by: Jason Metch, Twitter Account
As soon as you've spawned turn around and look behind you and there you will find the surface mineshaft. It's also a quite cool mix of three different biomes (plains, desert and mesa).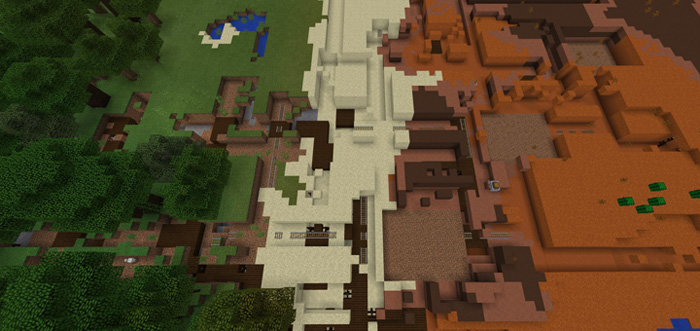 The chests with minecarts usually include some good items so make sure to check those out.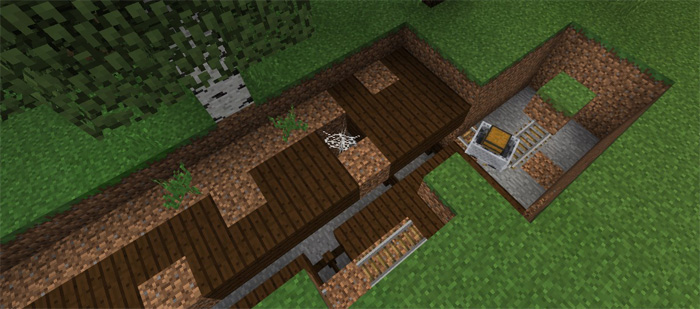 It's clearly a glitched terrain generation but nonetheless quite cool to explore.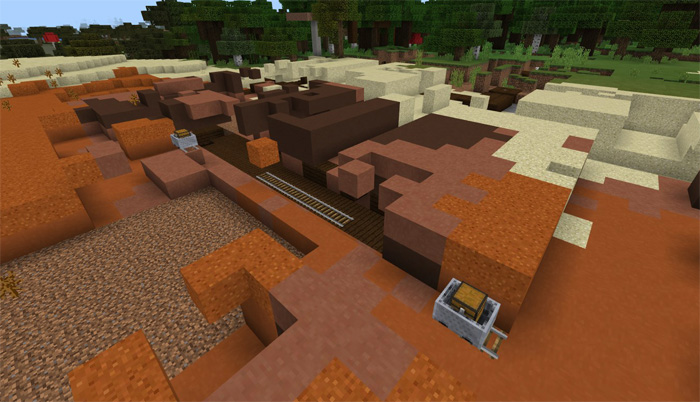 In the surrounding area you will find a huge dark oak forest, a swamp and a huge mesa biome. It's a great seed if you want multiple biome options from start.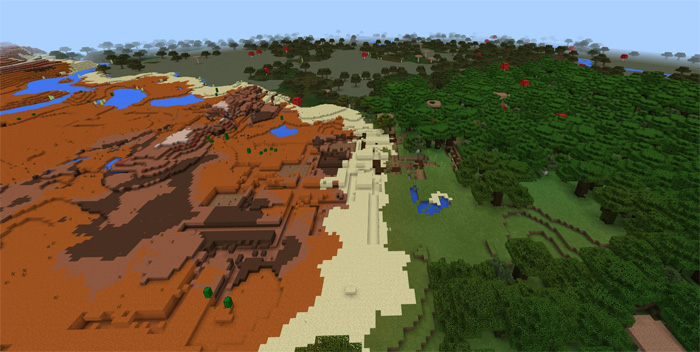 Seed: 401598415 (you can also type in "Corey Clemans" and get the same result)