This add-on adds a very nice looking car to your Minecraft world. Download this add-on today to add a brand-new car to Minecraft now!

The addon was made by iMasterProX.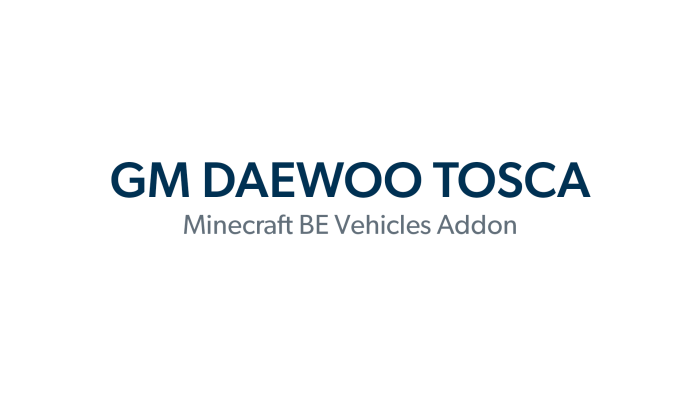 Making of...
1.2 Update : What's new? ( How to use.. )
If you

crouch

with coal, you can tame it! ( after 1.16 )

Features
• You can spawn a car with creative mode.
• Also, You can riding that when you start. (See video)
• Equip the key(saddle) in the car
• Car Inventory available when you put the chest on.
• Car has a always-on headlight when you start up.
• Support spawn, ride, trunk, Streeing wheel, Car turn animations.
• Up to 4 people.
• 5 color + Epica Edition + Support for Traffic Left.
• summon : car:tosca_gb, car:tosca_gw, car:tosca_ps, car:tosca_sdg, car:tosca_wp, car:epica, car:epica_tl
• Support for English, Russian, Portuguese and Korean
Instructions

• Tame the car using ink sac

• Put a chest on the trunk

• Equip the key(saddle) in the car
ENJOY!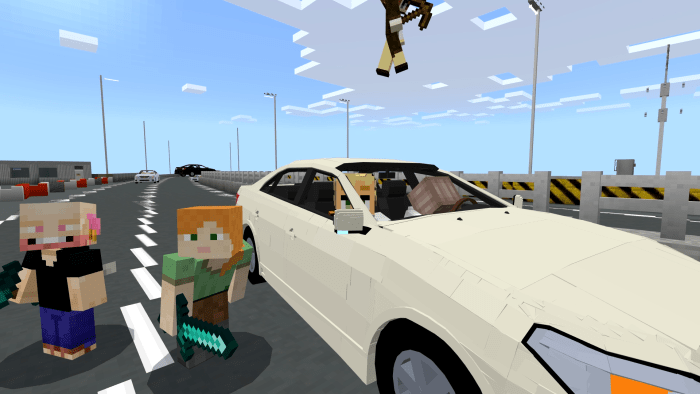 With Members of Umagong, Map by dbasb12
NOTICE
– This add-on is only officially distributed in MCPE DL, MaMoCker, Umagong, Addons for Minecraft ( iOS, Android App ). Other than that, sharing is unofficial and cannot be guaranteed

Select version for changelog:

Changelog
9/1 No ad.fly now! Direct download from mcpe dl now!

5/14/20 Simple version Released ( Tame and Chest put Remove verison )

5/6/20 1.2.5 Spawn sound removed and bug fix.

1.2.4 Bug fix and Video link this post.

1.2.2 Bug fix, 'Speed' Butten removed, Support for 1,15 Beta

1.2.1 Bug fix for Traffic left model.

1.2.0 A more realistic car driving experience.

Installation
Please see the mcpe dl's installation guide.

But If you are iOS/iPadOS of iOS 13 or higher, Watch this guide video.
XBOX ONE :