With this Add-on you add golf carts to Minecraft, there are a variety of colors to choose from and you can drive them. For now there are 9 different colors.
Creator: ArathNidoGamer, (Twitter)(Youtube)(Donation).
Warning:
This add-on was published on MCPEDL.COM, it is not allowed to publish this add-on on other websites or applications of Minecraft Addons without the permission of the creator.
If you will review this add-on for youtube leave credits, put the download link from mcpedl and not put the direct download link or create your own download link or you will receive a complaint.
How does it work?
This add-on adds 11 golf carts, which you can make using this recipe: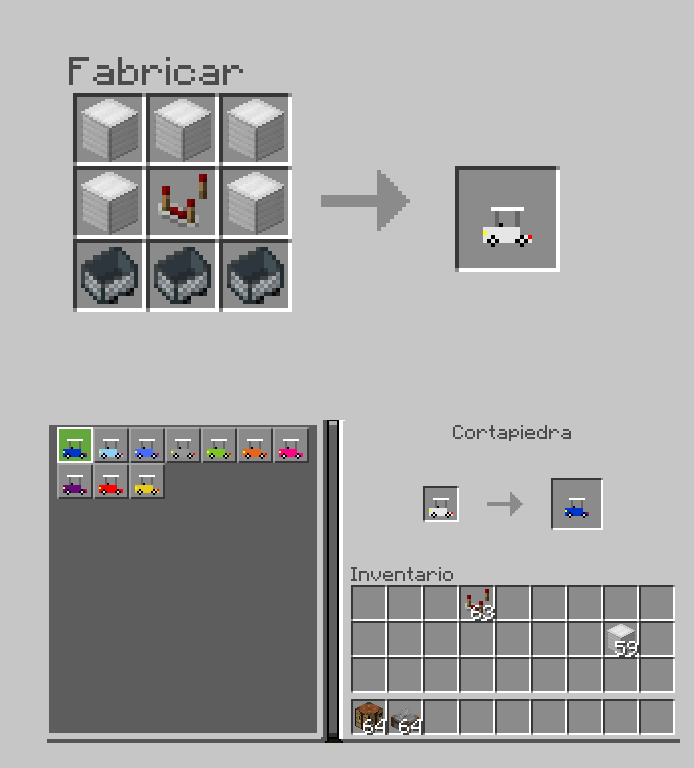 To choose a color you can place the white golf cart on the stone cutter.
Golf Cart Colors:
Green
Blue
Dark blue
Orange
Light Blue
Gray
Purple
Red
White
Yellow
Pink

To get on a golf cart:
Windows 10: Aim at the cart and right click.
Mobile (Android/IOS): Aim at the cart and hold down the screen.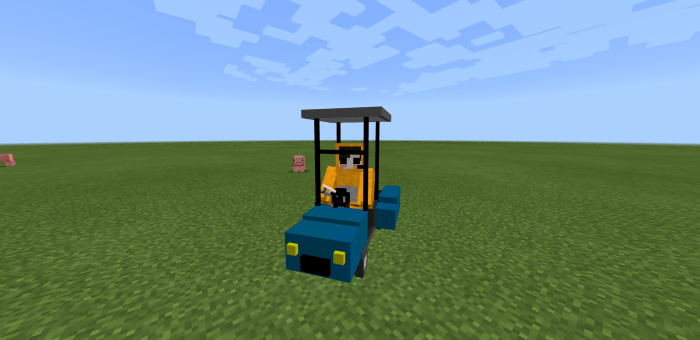 Select version for changelog:

Changelog
Recipes for making golf carts were added.
Golf carts will no longer appear in the world.
Installation
Download Resources .McPack.
Download Behaviors .McPack.
Apply the packs for a world.
Enable "Experimental Gameplay" in the world settings
Create the world.