The Grappling Hook Mod transforms the use of the fishing pole to something completely different. Instead of fishing it can be used to throw a grappling hook. It's perfect to quickly get from one building to another in a similar fashion to Spiderman. It's really fun to use even though it's a really simple idea!
Creator: SHAINY, Twitter Account
How to use the grappling hook?
The thing you need to use is the fishing pole. Aim in the direction which you want to go and then press the Fish button to throw the hook.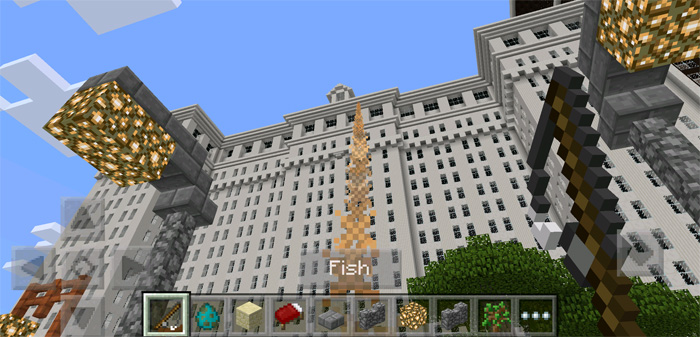 To release the hook tap on the Fish button again.

According to the Japanese source where I found this script it can be combined with the Giant Zombie Mod. This is totally optionally though.
Aim at the zombie with the fishing pole and then press Fish to throw the hook at the zombie. It really works great if you need to kill it more efficiently. Then just press Fish again to release the hook.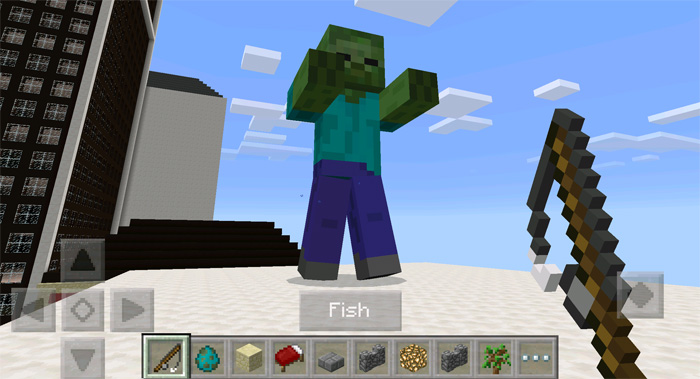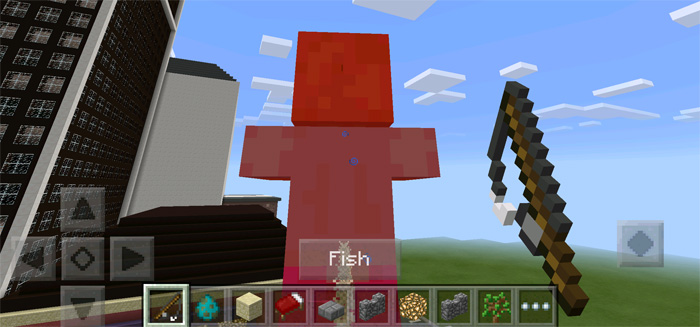 Maps
A bunch of maps have been created specifically for this mod. If more are created we will continue to add them to this list.
Demo Video
To really get an idea how this mod works check out the video down below. (Video isn't my best quality, so please excuse the quality!)
This mod might be called something else. We don't really know since we found it on a Japanese website. Some things just get lost in translation, not much we can do about it.