Do you want to decorate your buildings with more colored blocks? You don't like the color of the grass in the desert and would like to have more blocks of colored grass? This addon adds 115 new colors for the grass block.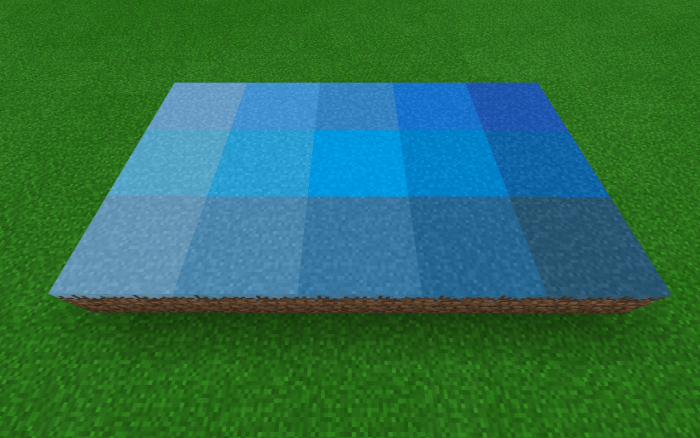 Use these blocks in areas where the grass block doesn't look good like the desert or the swamp. You can also use it to create custom biomes or other creations.
This addon is free to use but you must leave credits and the link of this MCPEDL page. Don't use direct links or steal the textures for your addons.


To get the blocks you can use the stone cutter. You can also use the command /give @ (a, s, p) grass: (identifier).

You can also use the command "/function grass" to get all the blocks in shulker boxes.
You can also use the /fill command with these blocks
The identifiers of the blocks are the following:
grass:blue_grass_(0-14)
grass:brown_grass_(0-14)
grass:cyan_grass_(0-9)
grass:gray_grass_(0-14)
grass:green_grass_(0-14)
grass:purple_grass_(0-14)
grass:red_grass_(0-14)
grass:yellow_grass_(0-14)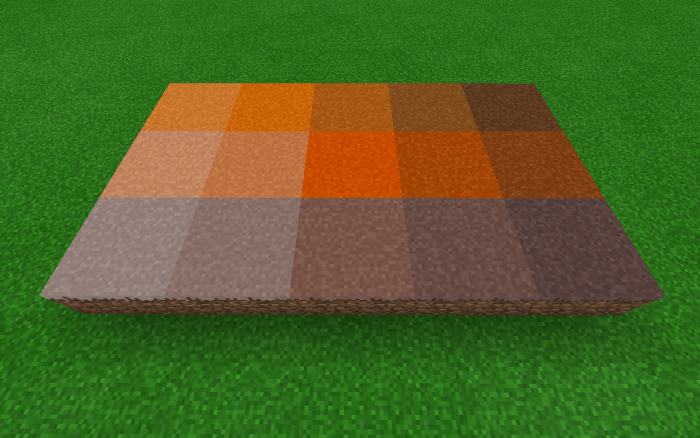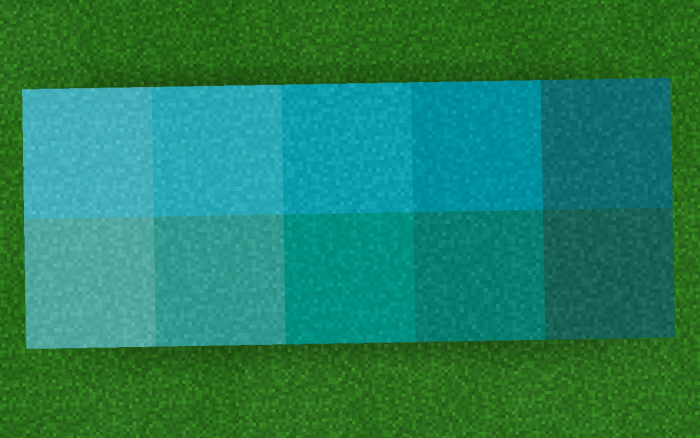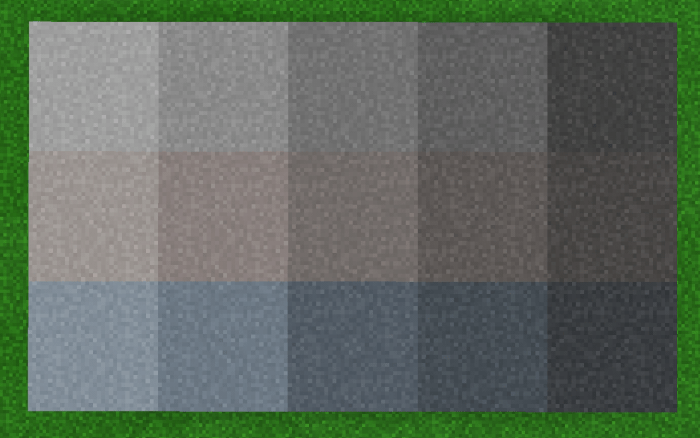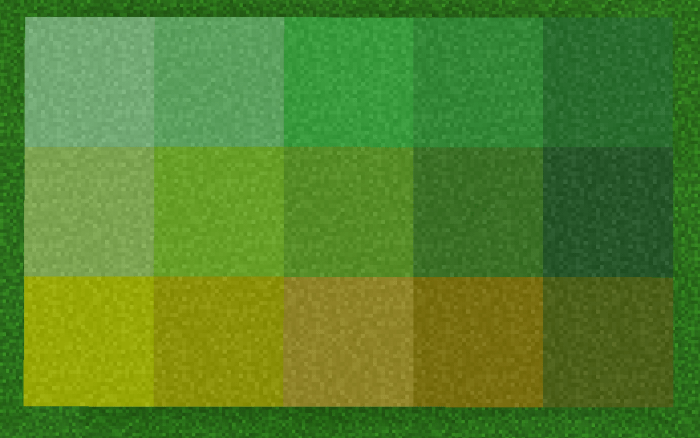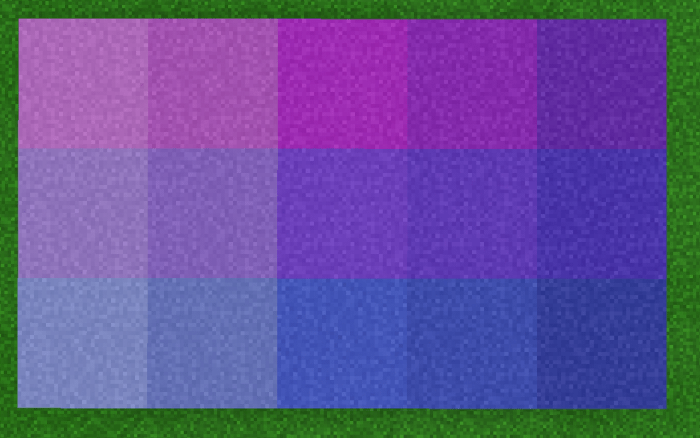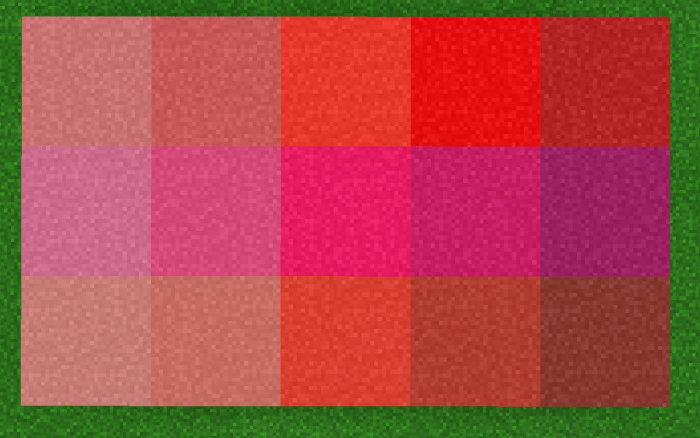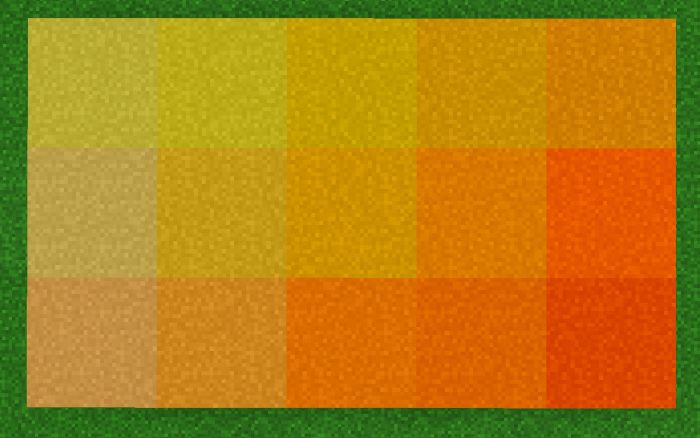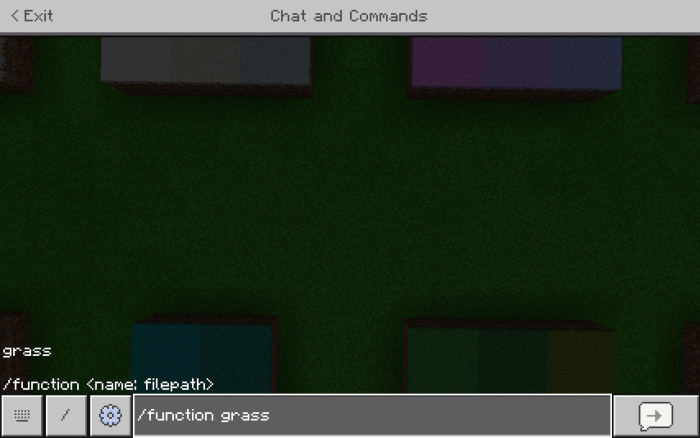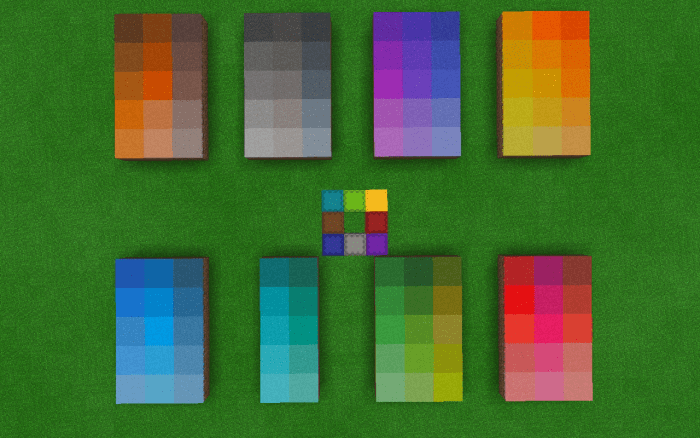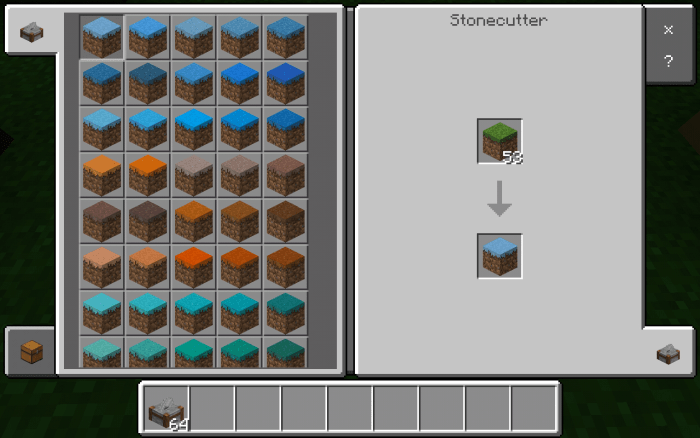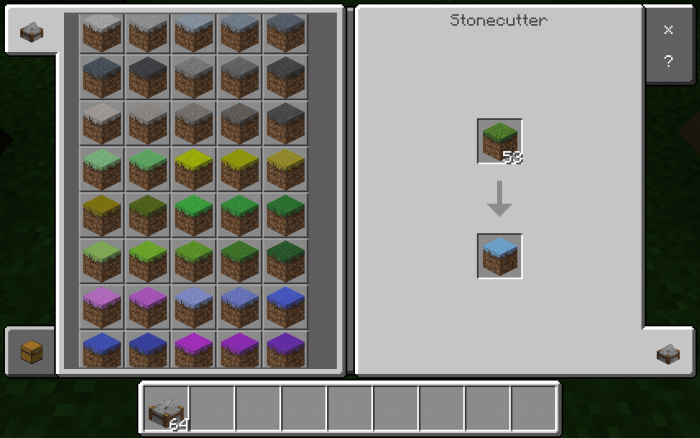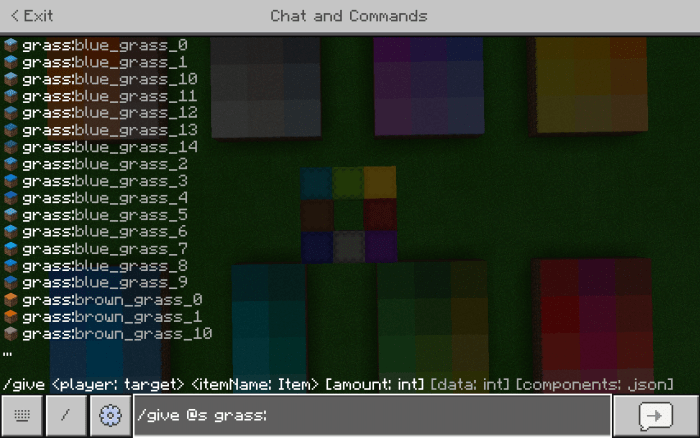 Select version for changelog:

Changelog
The colors of the blocks on the minimap have been changed.
The new function pack had bugs and they were fixed.