The Grim Reaper (also known as Death) is a monster which appears only during dark nights. In his right hand he wields a scythe which he will use to slash friendly mobs and players. If you ever see him then you probably want to make a quick run for it because he's incredibly dangerous.
Creator: Pixeldroid, Twitter Account & Ace, Twitter Account (SpiralClockWork)
How does it work?
The Grim Reaper is a new type of mob which replaces the stray. He will show no mercy for villagers, players, cows, chickens, iron golems and pigs which he will attempt to slay.
During the day he is disguised as a sheep and won't do anyone any harm. But when night comes he will immediately turn into the Grim Reaper.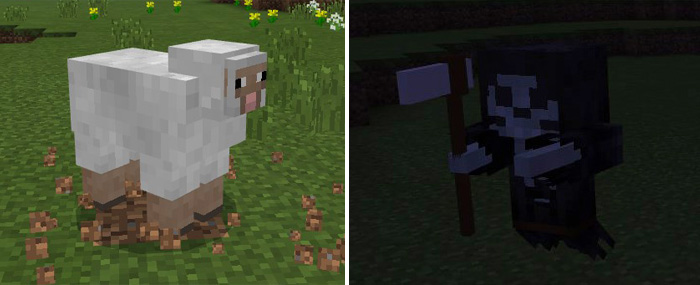 The Grim Reaper has lots of health and he deals quite some damage as well. But the main thing which makes him dangerous is the fact that he casts a spell on its enemies which makes it impossible for them to escape.
Health: 50 hearts
Attack damage: 7
Ability to teleport
Levitation spell (makes it harder for the mob to escape)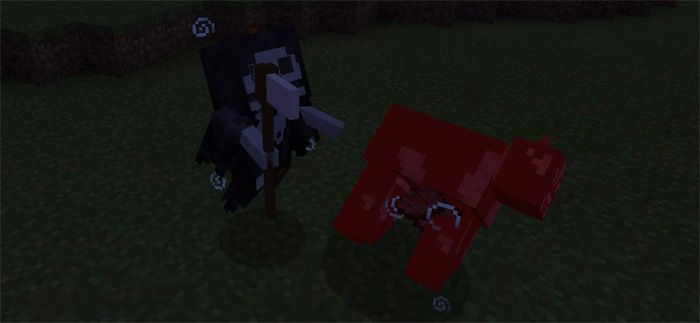 Installation
Activate the packs for a world in-game