This map is a ported replica of the area around Idlewood in Los Santos, San Andreas. GTA San Andreas is an old and still quite popular game (especially so online version known as SA-MP). The map was created a few years back as a survival hunger games map for the Minecraft: Java Edition but has since been ported to Minecraft: Bedrock Edition.
Creator: 
Raymancaster (
original PC map
)
Ported by: 
MrMvBPE
,
Twitter Account
Updated: 
28 November, 2017 (re-ported, fixed weird shadow bugs) You'll spawn on Grove Street. If you've played San Andreas then you'll know that this is where Carl Johnson and his gangster homies like Big Smoke and so on live. The map was actually originally built for hunger games but you can also just explore it for fun.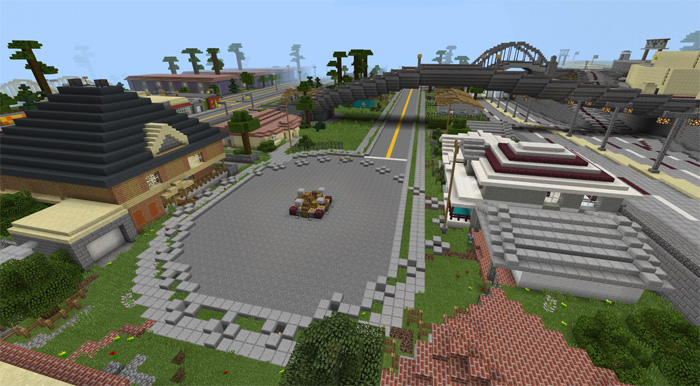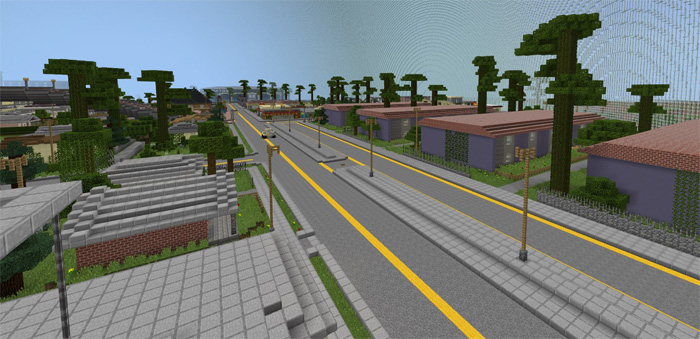 Cluckin' Bell and their funny jingle:
Cock a doodle doo it's time for chickin'! Cock a doodle doo it's time for a feast! Eat a 90 piece bucket you can tell.. he's been to Cluckin' Bell!
Los Santos Stadium!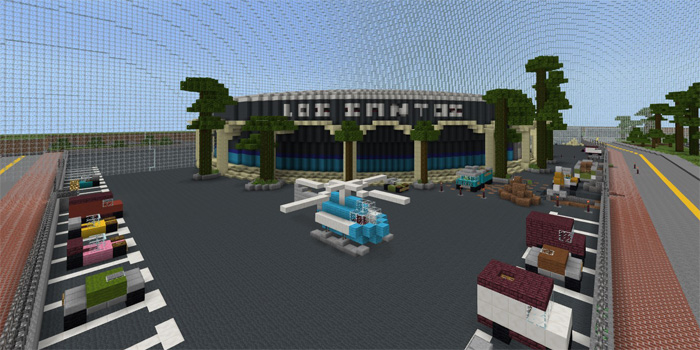 The Los Santos River. It's most likely empty of water because of drought.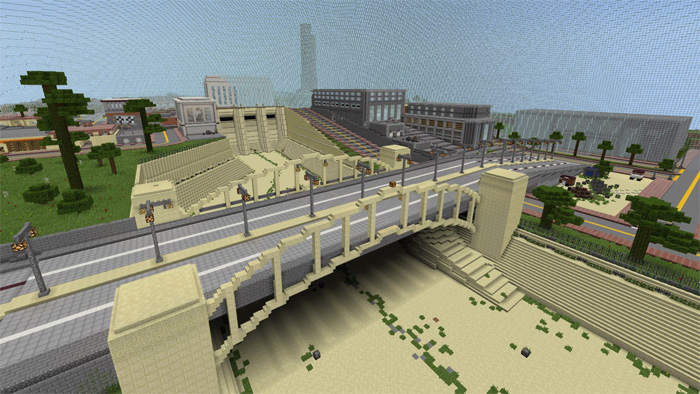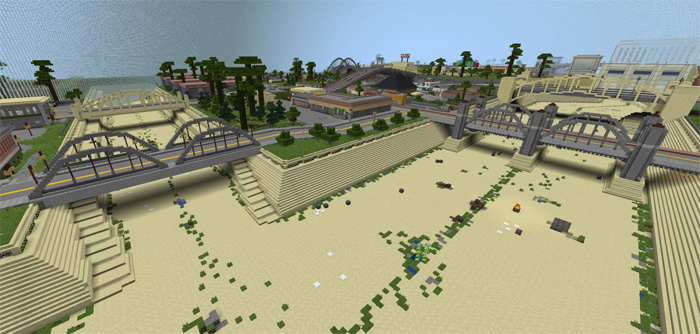 Vagos hangout.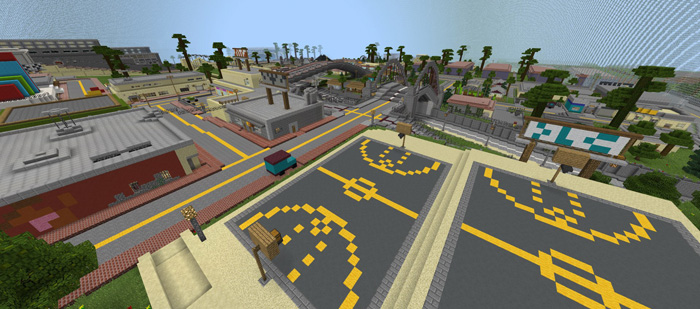 Grove Street.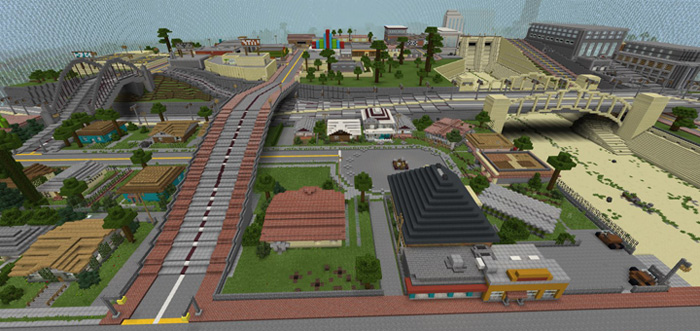 Downloads