GuncraftZE
is a modded map inspired by Call of Duty Zombies. It's a really intense survival minigame in which you have to use weapons such as pistols, rifles and a knife to fight yourself through hordes of zombies. Currently there is just one available map to play but in the future more will likely be available.
Creator: 
hipman_mcpe
How to play?
Once you've entered the world you will find yourself in a small room. On one of the four walls in the room you can tap on a sign to select and enter a map. Currently there is just one map. There are some signs in the map which can be used for upgrading your weapons and purchasing more ammunition. There's really no way to complete a map without dying. So basically you will have to play until you die.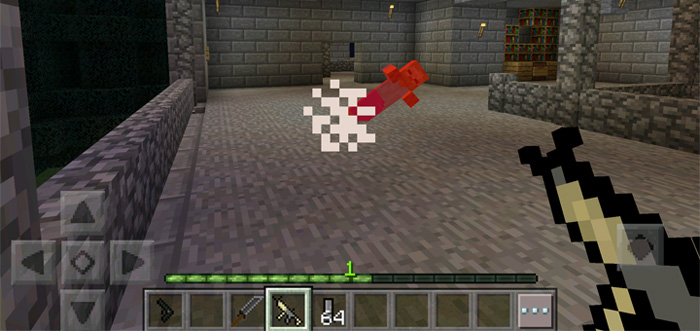 In the top right corner of the screen you will see a 
SHOOT
button which you can press, while holding a weapon, to fire it. Here you can also keep track of your rounds, points and kills.

Install Guide
Use ES File Explorer to extract the downloaded zip file.
Open the GunCraftZE 7.2.0 b1 folder.
Copy and paste the minecraftResource folder to /games/com.mojang/
Copy and paste the GunCraftZE World folder to /games/com.mojang/minecraftWorlds/
Copy and paste the textures zip and the ModPE js script to your downloads folder.
Restart BlockLauncher and find the world in your worlds list!