With this complement add to your Minecraft a variety of hats to dress your character, you can put it as if it were a helmet and all hats can be manufactured in survival.
Creator: ArathNidoGamer, (Twitter)(Youtube)(Donation).
Warning:
This add-on was published on MCPEDL.COM, it is not allowed to publish this add-on on other websites or applications of Minecraft Addons without the permission of the creator.
If you will review this add-on for youtube leave credits, put the download link from mcpedl and not put the direct download link or create your own download link or you will receive a complaint.
Hats can be made from the stone cutter and a leather helmet can be fitted.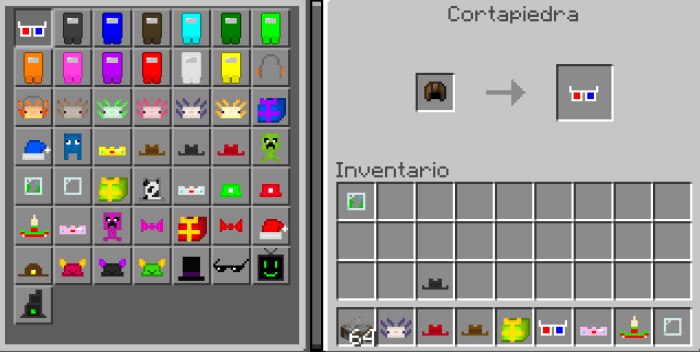 The hat can be placed in the head slot, a hat can also be placed in an armor holder.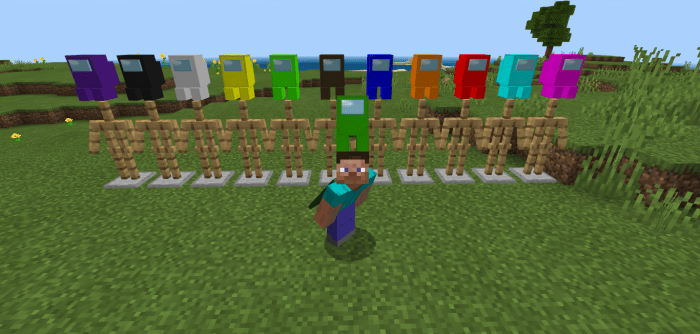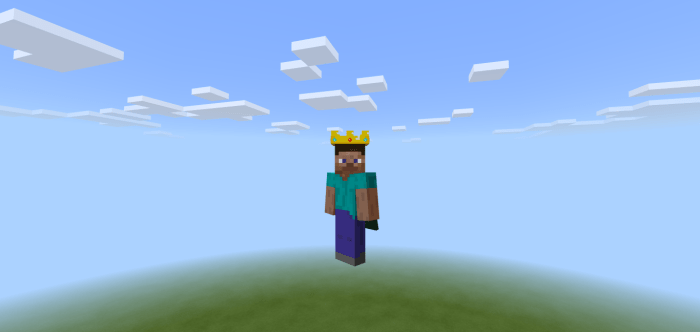 List of hats:
Creeper Hat.
Santa Hat.
Guardian Hat.
Orange Headphones.
Blue Headphones.
Red Headphones.
Pink Headphones.
Gift Hat (3 different styles.).
Swag glasses.
Tv.
Distorted TV.
Skye Hat.
Spectro Skye Hat.
Shadow Skye Hat.
Witch Hat.
Crown.
Among Us Hats (12 different colors).
Cap by Mario and Luigi.
Black hat.
Axolotts hats (6 different skins).
Sheriff's hat.
Pink creeper cap.
Squid hat.
Silver Crown
Blue Santa hat
Red Ribbon
Pink Ribbon
3D Glasses
Cowboy Hat (3 different colors)
Pink Crown
Glass helmet
Mexican hat
Fishbowl
Shark cap.
Acrobatics helmet.
Rabbit ears.
Spider hat.
Royal Crown.
Silver Royal Crown.
Steve's hat.
Alex's hat.
ArathNido hat.
Slenderman's hat.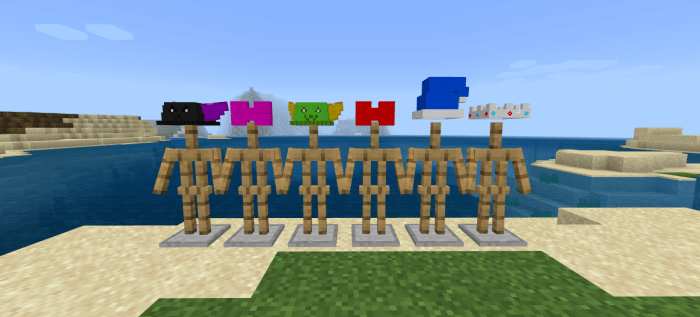 Select version for changelog:

Changelog
The textures of the axolotls have been modified.
Axolotls now produce animations.
Installation
Download Resources .McPack.
Download Behaviors .McPack.
Apply the packs for a world.
Enable "Experimental Gameplay" in the world settings
Create the world.