Herobrine is a community-made character who has never been proven to exist in the game. This addon aims to change that as it turns the wither skeleton into Herobrine. Don't expect him to act kindly because he's known for his creepy and often ruthless behavior. On top of that, it also changes the iron golem into Notch (who is the creator of Minecraft). Have them two fight it out in an epic battle!
Creator: 
Sprintermax
,
Twitter Account
How does it work?
Herobrine
looks similar to Steve (who is one of the default player characters in Minecraft). The difference is that his eyes are white and that his soul is pure evil. Herobrine carries a diamond sword and he's slightly stronger than Notch. To spawn him you will need a wither skeleton spawn egg or you can go to a Nether fortress to find him in survival mode.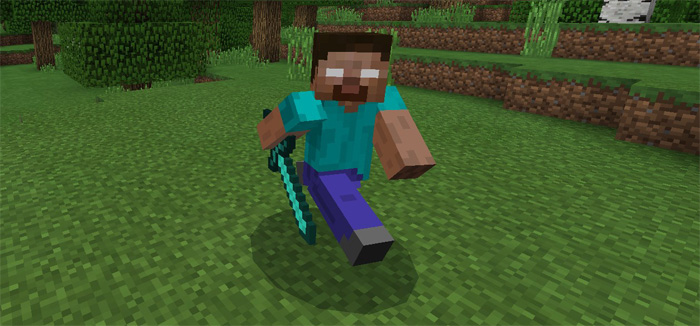 Notch
is the creator of Minecraft (and that you should know if you ever have written a comment on this website). Even though he's no longer a developer for the game he's still too much of an icon to ever be forgotten. To spawn Notch you will need four iron blocks and a pumpkin. Place the pumpkin on the top center iron block as seen in the image down below.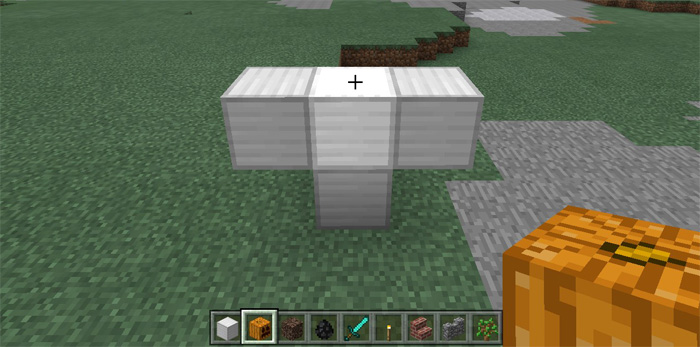 Notch is a neutral mob. This means he will only attack someone if someone hits him first. To take him down I had to hit him 30 times with a diamond sword. And if he hits you (and assuming you've got no armor on) you will lose half of your health.
Give Notch a nether star to make him grow and become stronger. A nether star is dropped by Herobrine.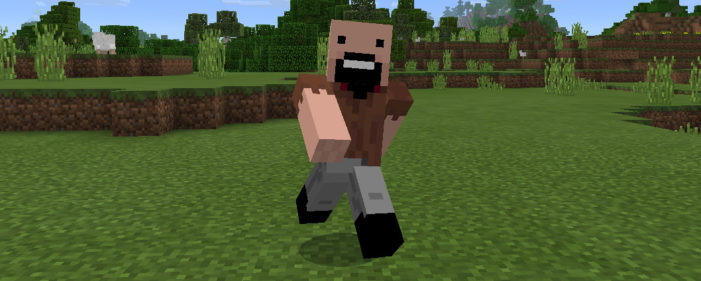 Put them on a test against each other and see who is the strongest. It's a battle of good and evil. Who will win? Download the addon to find out!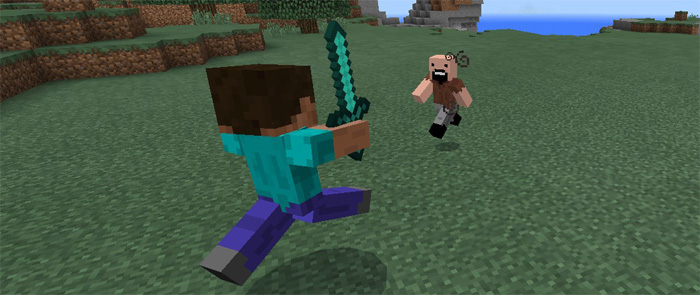 Other Info: 
Herobrine drops random items: iron sword, bones, nether star
Notch drops apples
Installation
Add the packs to a world
Do you want a .ZIP file? Get it here!