Herobrine is one of the oldest myths of Minecraft. Even though it has been proven that Herobrine doesn't actually exist anywhere in the code of the game there are still conspiracy theorists who insist on his existence. The Herobrine Mod lets you experience what it would be like if Herobrine was real. He will spawn in the world and haunt you for all infinity.
Creator: BagasMC, Twitter Account
Where is Herobrine and what can he do?
Within 12.5 minutes after you've entered a world Herobrine will appear out of nowhere. Usually he'll say something in the chat to give you an indication that he has spawned.

Herobrine is very aggressive in his behaviour. He will be running around, set things on fire, and in general just be very annoying and sometimes scary. If you are in survival mode he won't hesitate in trying to attack and kill you.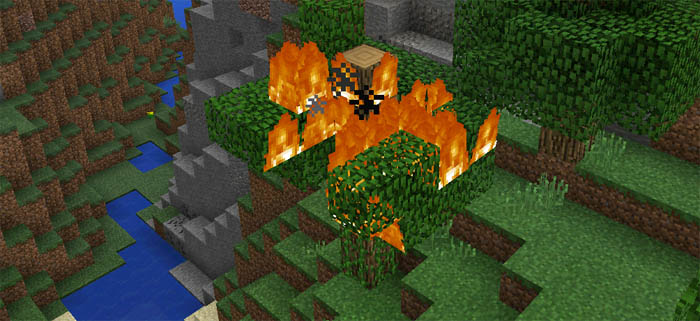 Sometimes he will start flying and teleporting and throw fire charges at you. At this point it's nearly impossible not to die.
Installation
Download and install the latest BlockLauncher beta.
Use ES File Explorer to extract the Sounds Pack zip file.
Copy the HerobrineSound folder and move it to /games/com.mojang/
Make sure you've got an Internet connection while using the mod. It's required for loading some custom textures.
Download Mod (Dropbox) (GitHub) (Required)
Download Sound Pack (Dropbox) (Required)