This is a map I have been working on for a very long time, 2 weeks to be exact. This has a lot of hidden features in the map. Try to find them all! I hope you like this minigame! This is my first upload in almost a year.
To play the game you must go up the fireplace to begin. Then you will be teleported to the arena. You must try to solve puzzles a fast as you can in the amount of time you set it to, witch is 1 minuet, 2 minutes, 3 minutes, or 5 seconds. Once the time is up you will be teleported back to the lobby and your score will be reset.
Tip: to interact with something you punch it. But when feeding the reindeer, normally interact
Loby1.
Loby2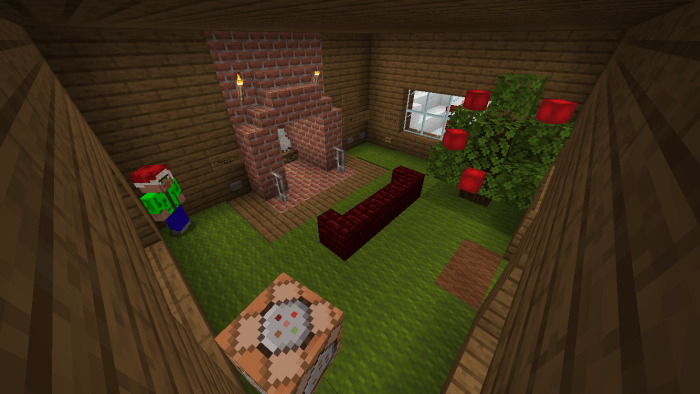 When playing you will:
Put In Cookies
Clear Snow For Santa
Solve The Difference
Light The Fire
Decorate The Tree
Sleep (You Can Just Stand On The Bed)
Eat The Gingerbread Man
Watch out for clocks to add time!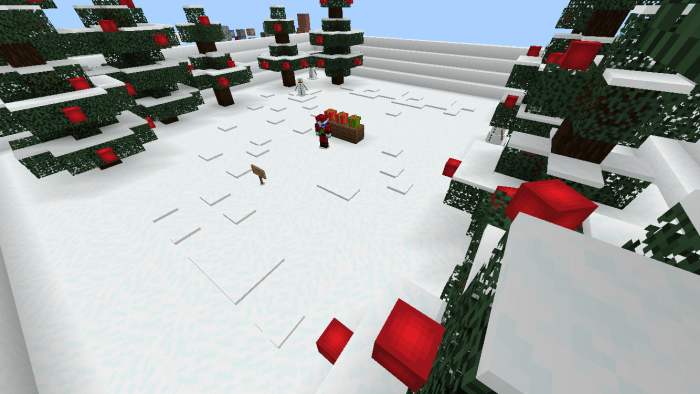 Good Luck!

Select version for changelog:

Changelog
MCPEDL Anti- Denial Stuff
Fixed Typoㅤ ㅤ
Made The "Time To Make" In Lobby Accurate