This script is useful for anyone who easily get lost or just want an easier way to return back home. By using this script you will be able to set 5 different home locations. All of it is managed through an easy to use user interface. You can set 5 different home locations and return to them at any time.
Creator: CamXibs, Twitter Account
How does it work?
Throw a wooden plank on the ground to open the user interface. Press the SET button to save your current position. Press RETURN to teleport home to your home. You can set a maximum of 5 home locations in a world.
Important note: When you leave the world, all of the home positions will be lost. This is a bug and a fix is being worked on!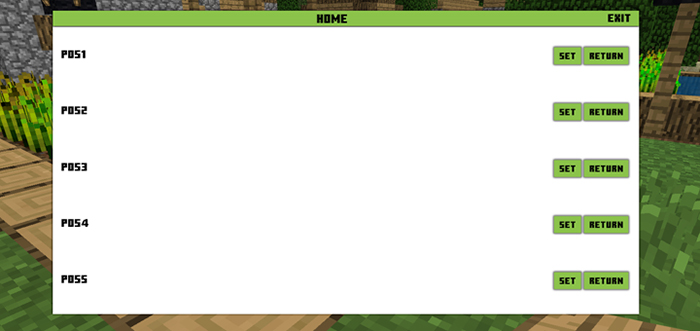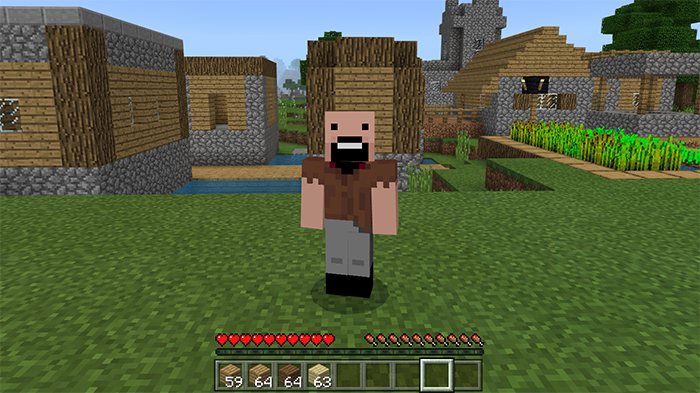 Installation
This script requires version 1.9.0.3+.
Apply the packs for a world.
Enable "Experimental Gameplay" in the world settings.
Create the world.