A seed mixing a flat landscape with a savannah biome. In the savannah you will find two massive mountains where one of them got a weird shape. Close to the two mountains you will find a small floating island.
When you have spawned you will see a flat landscape ahead of you.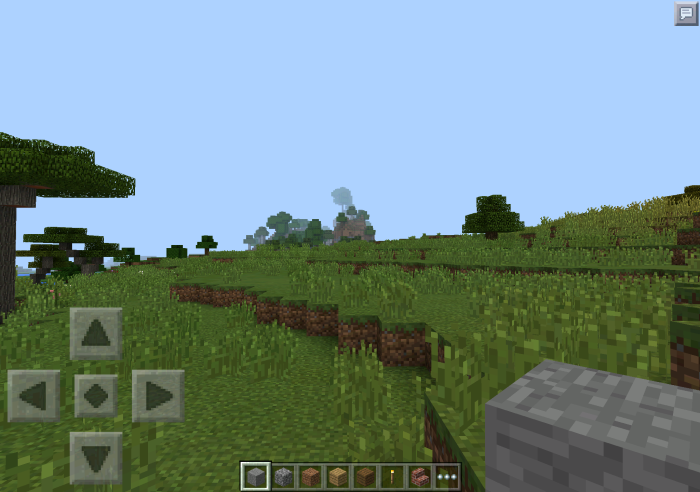 Turn to your left and you will see the beginning of a savannah biome. Clim the hill to get to the top.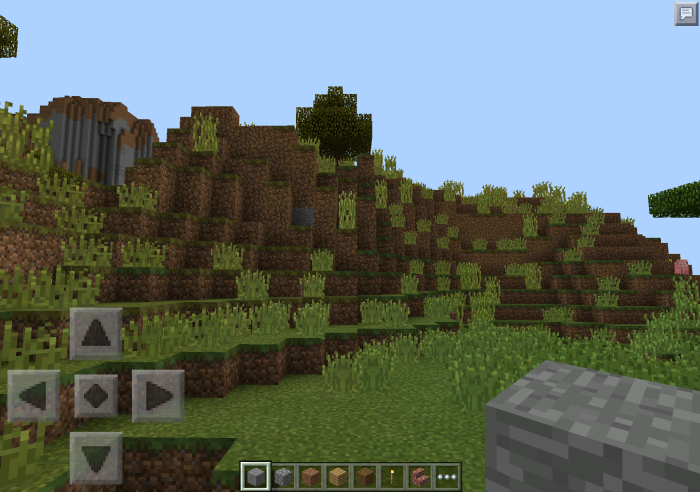 From the top of the hill you can catch a nice view of a waterfall, a massive mountains and another mountain shaped as a mushroom with a savannah tree on top of it.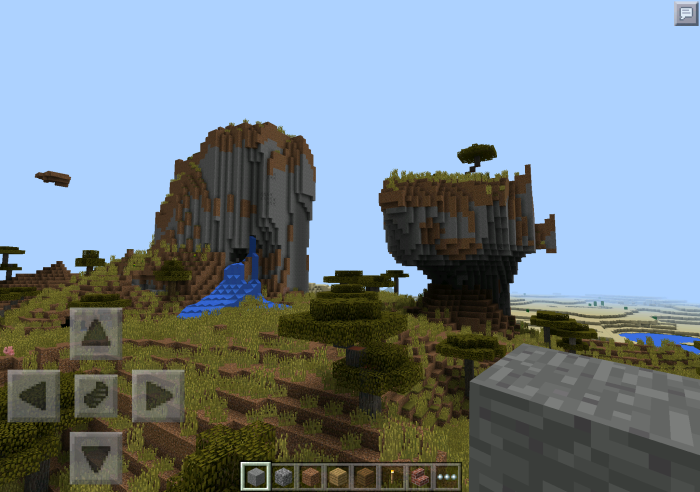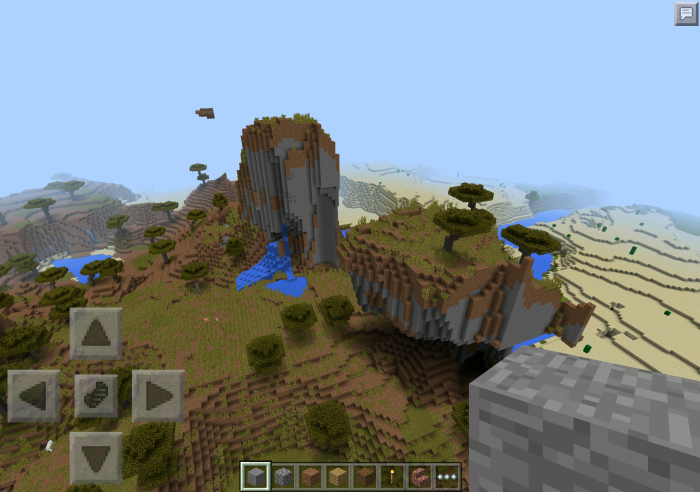 Further away from the two massive mountains is a small floating island made out of only dirt.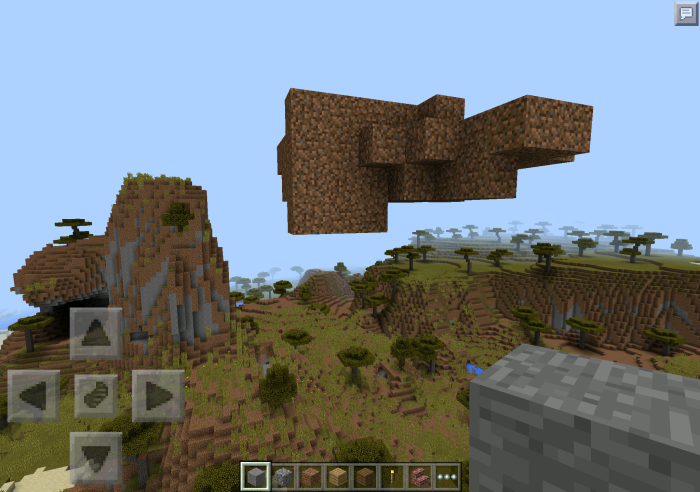 Seed: infiniti