In this seed you will be able to find an island village and an ocean monument very close to spawn. The ocean monument is a new feature for 0.16.0 of Minecraft Pocket Edition. In there you will find some guardians and also likely an elder guardian which is a new type of boss for the game.
Found by: HeroSuperGaming, Twitter Account
Instructions
The spawn is on a medium sized island out in a big ocean. Turn to your right and fly in that direction to get to get island village.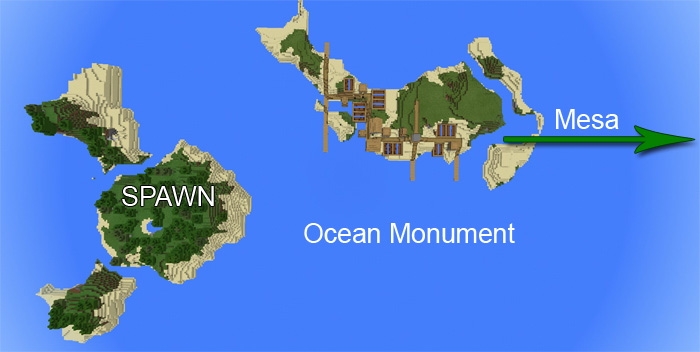 Just under the villa (as seen according to the above image) you will find an ocean monument.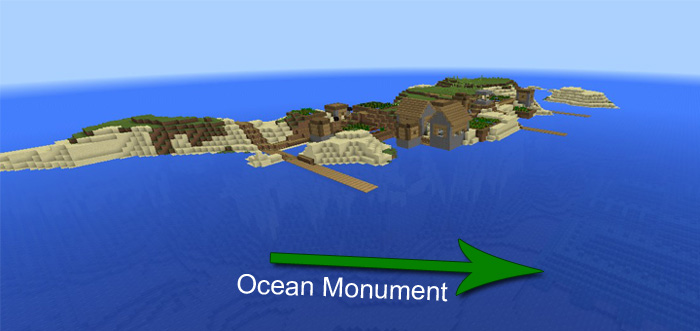 Drink a night vision potion to make it easier to see the outline of the monument in the water.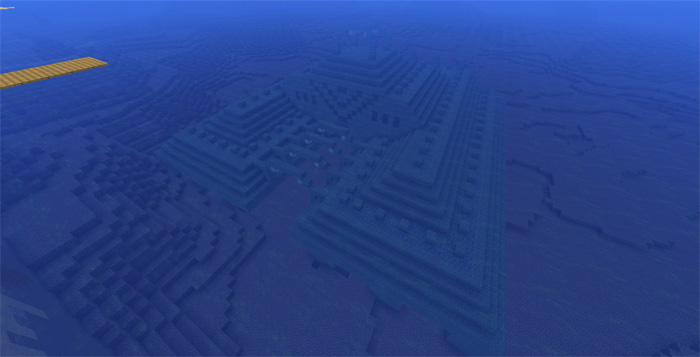 If you are going to enter the temple in survival mode make sure you are well prepared with good gear, water breathing potions and similar types of items you'd expect you would need for such an endeavor.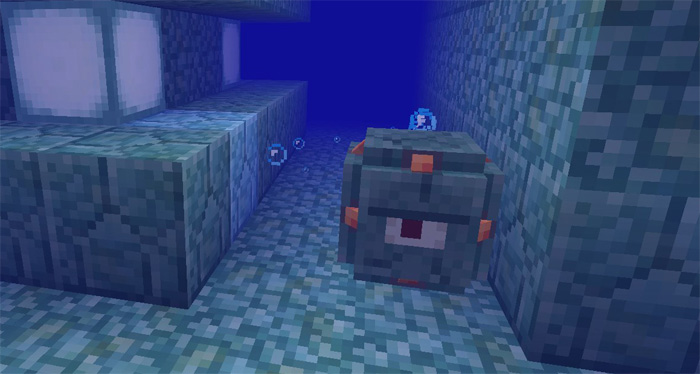 If you continue further to your right (based on the image in the top of the this post) then you will get to a big mesa biome.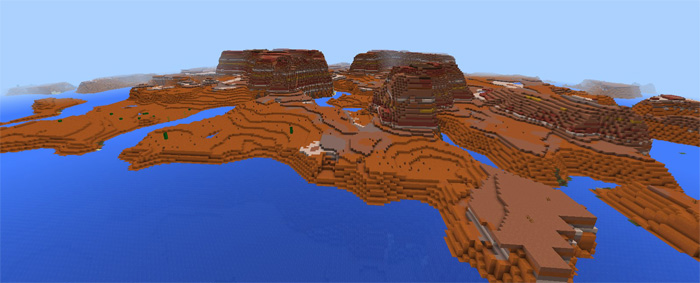 Seed: -1828973848