This Add-on adds item generators to your world, there are 12 different types each dropping a different item every few seconds,  including one that will drop every item available in the  game.

This Add-on will add 12 different types of item generators each upgradeable, and renameable,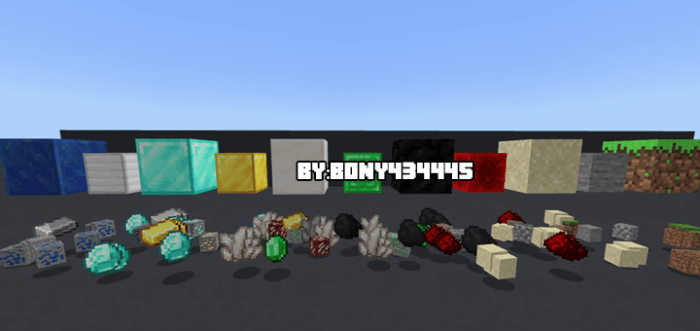 Type available:

1 .Iron Generator 2. Quartz Generator 3. Stone Generator 4. Dirt Generator

5. Gold Generator 6. Lapiz Generator 7. Redstone Generator 8. Coal Generator

9. Diamon Generator 10. Coal Generator 11. Emerald Generator

12.Random Item Generator

-The random item generator is able to drop every single item the game, Including potions, weapons, armor, enchanted books and items that aren't in the creative menu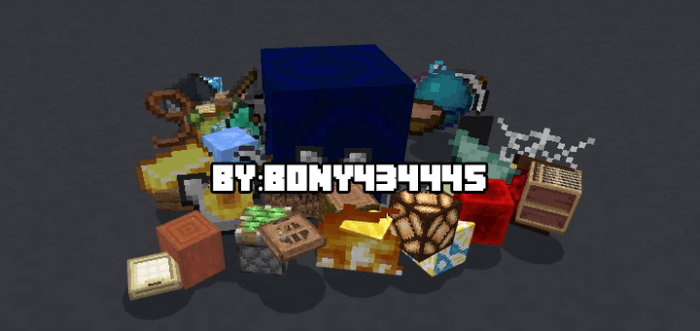 IMPORTANT READ:

How to get them:

-To get the spawn eggs simply open the creative menu an search for "Generator" and you will see every generator spawn egg that is available.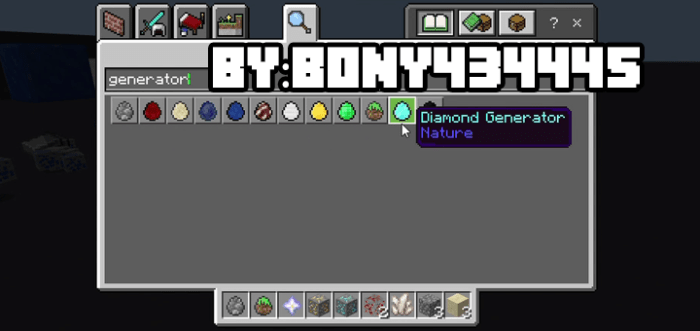 How to remove them:

-To remove them simply crouch and click on them, They will get destroyed and drop the spawn egg.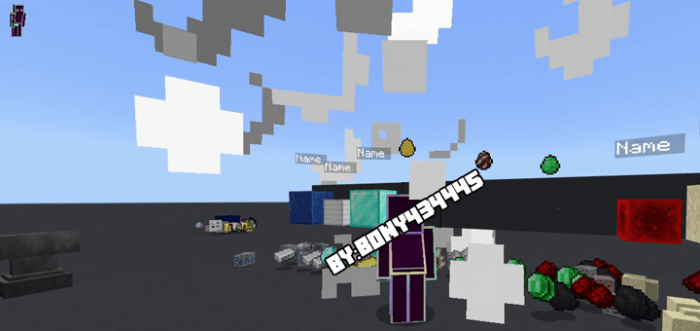 How to upgrade them:

-All the generators can be upgraded 2 times,

-To upgrade them hold a netherstar in your hand and click on the generator, Each time that it is upgraded it will drop items faster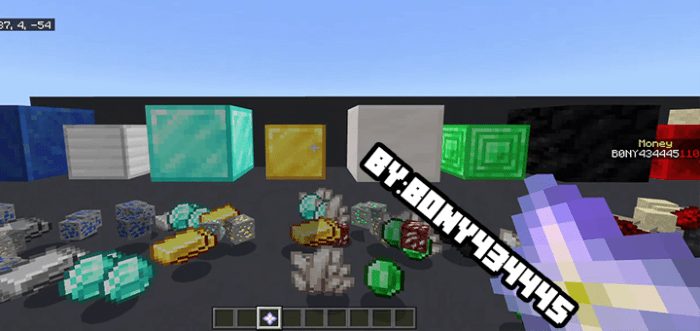 How to rename them:

-You can rename them using a nametag, I changed it so the custom name is always visible