As always, I am Jax. Ever wanted the understand the enchanting table langage? Beware that the text in my pack is entirely gibberish and not made by me, I only changed the language and Minecraft chose to show weird text.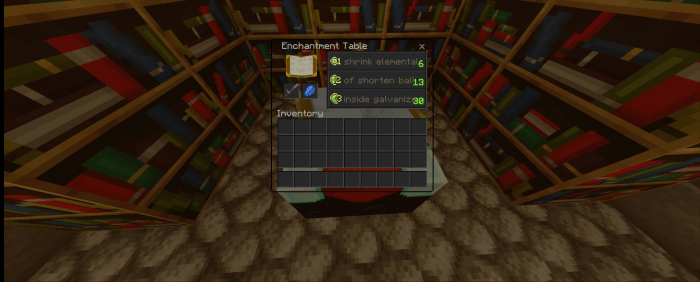 As you can see above, the entire text is gibberish.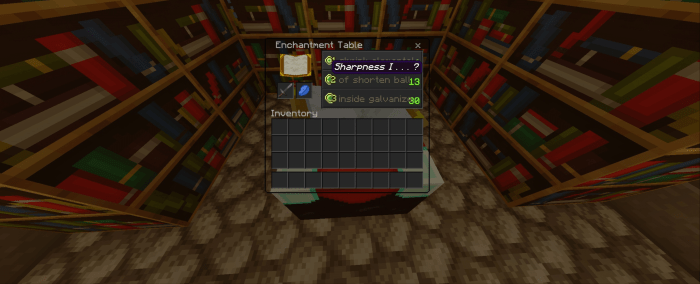 To see the text on pocket edition put your finger on the text move it to the text under or above then put it on the text you want to see to cancel put your finger outside the GUI while keeping your finger on the screen.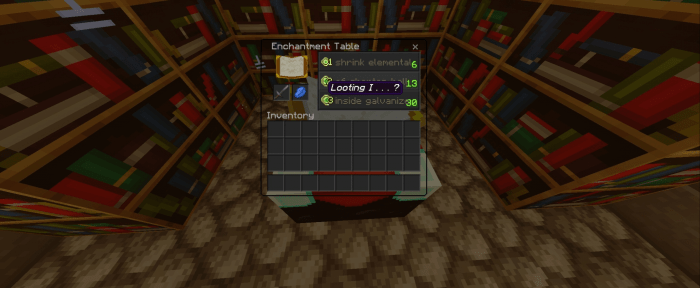 -------
Yes I learned you can do bold letters instead of ** this **
And learned how to put links.
Use this with the Minecraft Galactic Language Pack to make it more confusing, it only switches the language of minecraft!
Proof of accepting: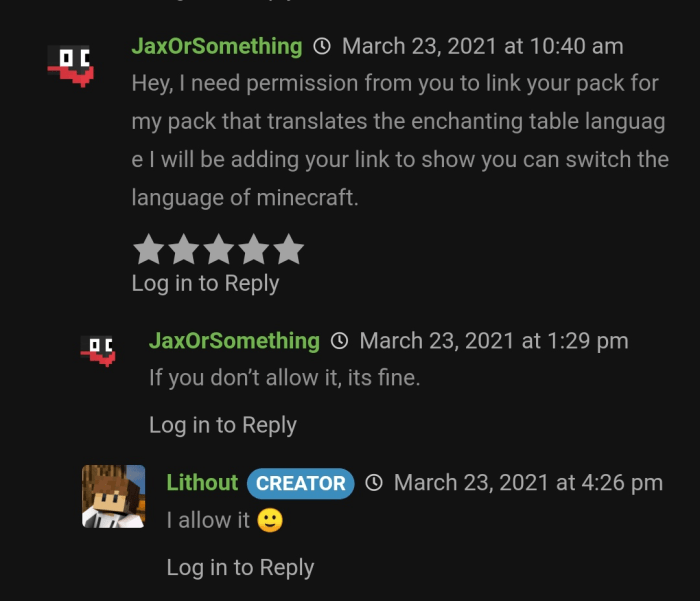 Credits to Lithout for wasting his time to making a fun little pack that switches minecraft's language!
Make sure to join the discussion!
JaxOrSomething's Texture Pack Server (https://discord.gg/3YvqnD8RpX)

Select version for changelog:

Changelog
○im lazy to type this, just changed the description nothing else
Installation
--------------------------------------------------
How to put in game?
Open a file manager, I recommend the Xiaomi file manager.
I will give the instructions for that file manager only!
Search (Top Right Corner Magnifier Icon) ".mcpack",
Look for "JaxOrSomething's Translated Enchanting Table.mcpack",
Click and press "Docs",
Press show more and select Minecraft,
Wait for it to import and you are done!
--------------------------------------------------