If you easily want to find a couple villages along with some great gear to find the first few nights in Minecraft a little bit easier. Then we've got a perfect seed for you because in this one you'll find three villages and two chests.
In this seed you will spawn by a river. Follow the river in the direction as seen in the image below. Keep in mind that it will take quite a bit of flying/walking to get to the first two villages which in fact is a double village.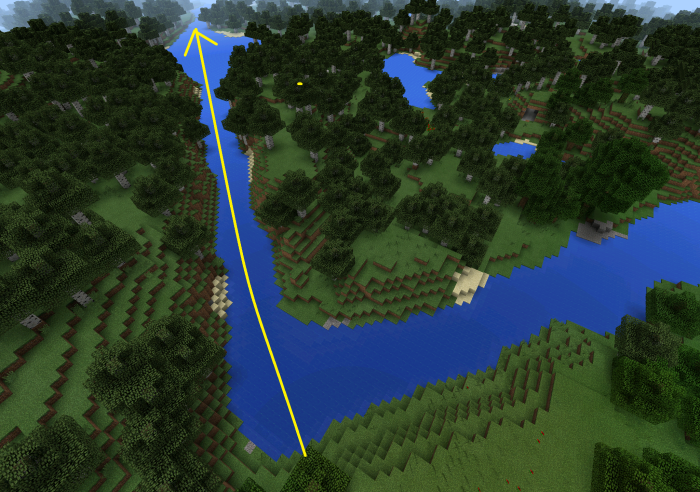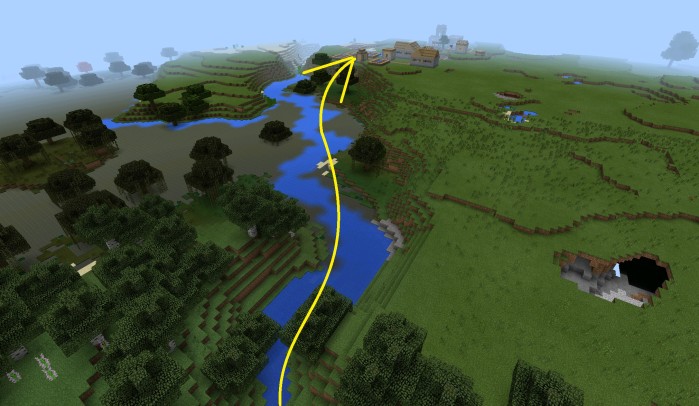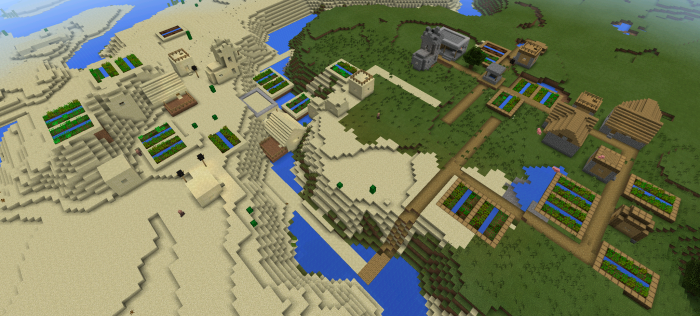 The double village consists of one normal village and another desert village both with one blacksmith each. In the blacksmiths chests you will find the following items:
2 gold ingots
1 iron ingot
1 iron sword
5 ink sacks
1 bread
4 apples
1 iron pickaxe
Continue straight into the desert past the desert village to reach the third village which also is a desert village.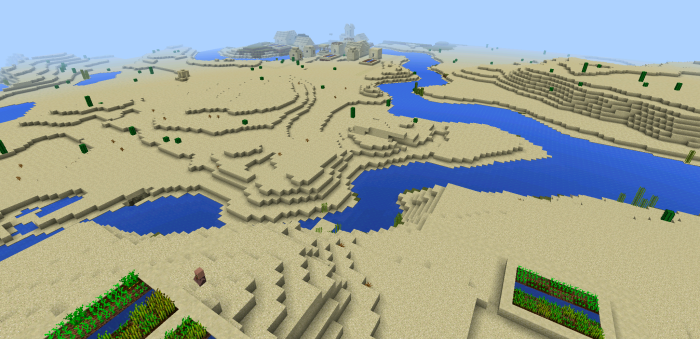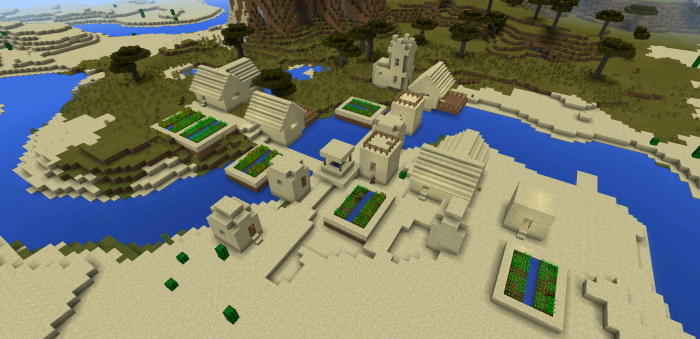 Seed: JETFIRE