This Jetpack is a new armor added, you have fuel to fly with the jetpack.
This add-on adds crafts to the jetpack and the fuel so you can play with it in a normal survival map.
The Jetpack has Custom Geometry, particles and sounds.

And Custom Crafts

The jetpack works with fuel


How to use the jetpack
Craft jetpack > Put it on > Craft Fuel > Use it (right click or Hold down)
Those items don't appear in creative menu so you have to type /give @p de:jetpack or /give @p de:fuel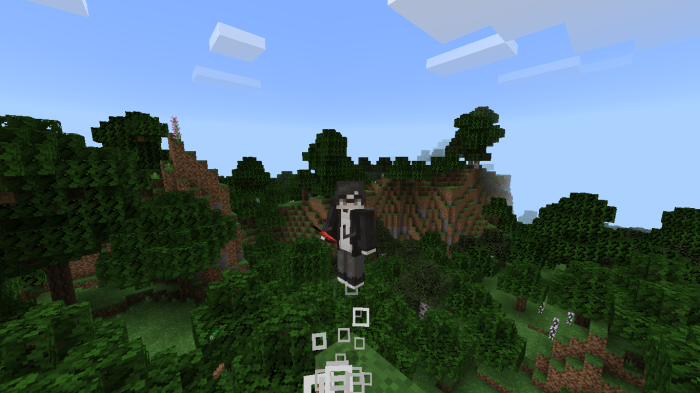 Enjoy! 😀
Do not share my work at external apps

Use Experimental Gameplay (On)
Nerf to the crafting of fuel
Extended time of levitation, speed and slow falling. :D
Fixed bug when you use a item with the jetpack you still flying without fuel.
Better Geometry
Fixed some bug that doesn't show the craft of the jetpack :)
Updated description 
Better images because i didn't like the previous :P
Installation
Download the .mcaddon file and open it to be redirected to minecraft.
Downloads
Supported Minecraft versions
1.14