Do you watch Anime? yes. Do you like Anime? yes. Do you like JOJO!!?? OMGG YESS.
Then, this is the perfect texture pack for you. Whenever you drink potions, JoJo Menacing particles will come out instead of default Minecraft particles!
This pack replace Minecraft default potion particles with JoJo Menacing particles.
It works on almost every MCPE version.
It also works on every servers.
If you're using any FPS boost clients or crit remover, make sure to deactivate it. So, you can see the particles.
It is also FPS friendly since it only changes the texture of particles.
If you would like to see how it looks, here it is: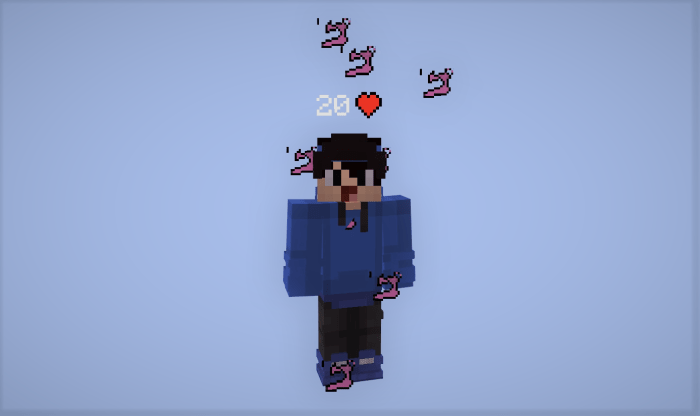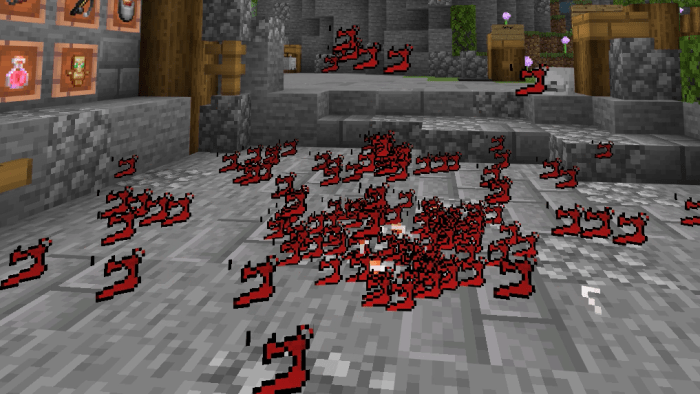 GIF:

GIF 2:
Video:


You can use this pack with any other packs but the particles on the texture pack you're using will be not changed because the game is using this pack's particle.png which the default particles are not changed expect potion effect particles.
If you would like to see the JoJo Particles and the other particles on your texture pack at the same time, you would need to edit it.
I would recommend paint.net on desktop and medibang on mobile.


NOTE: MAKE SURE TO PUT THIS PACK ON THE TOP OF THE OTHER PACKS IF YOU USE.


MAKE SURE TO GIVE PROPER CREDITS IF YOU REVIEW THIS PACK. THE TEXTURES THAT ARE TAKEN FROM THE PACK WITHOUT PERMISSION IS NOT ALLOWED.
Select version for changelog:

Changelog
More details description.
Added the way to see this pack's particles and custom texture pack's particles at the same time.
Added GIF.
Installation