This is a simple vanilla texture pack/conversion for RTX on Minecraft Windows 10 Edition! It's for the most part an exact conversion, and all non-moving things have been converted. Everything has had special care, and tweaking put into it! 🙂
EVERYTHING THAT DOES NOT MOVE, has been converted from a simple vanilla to a very fancy, and flashy texture pack. Every block that should glow, glows. Everything that should be smooth and slippery, is smooth and slippery. This may seem like just an ordinary vanilla-to-RTX conversion, but this one has a twist! This pack has a few special, and fun glowing blocks! They can be used for testing, or they can be used for fun scenes. It's up to you really. And to access those blocks, when creating a world you wanna activate the Education Edition setting. Those are what supply you with the Elemental blocks, which are transformed into the fun blocks with their own properties. So yes! This does mean that you no longer have to sacrifice concrete, terracotta, or clay in order to have the shiinyy liiights!! Therefore this pack is excellent for worlds that were normally vanilla, that you wanna add a very nice touch too! The extra blocks include may colors of lights, a warm and cold version of a white light, an EXTREMELY bright spot light block, a few disco and colorful tiles, along with a few fun materials like brushed Aluminum, and Copper! (By the way, for the blocks to work properly, make sure the texture pack is activated on that world, and not just as a global resource)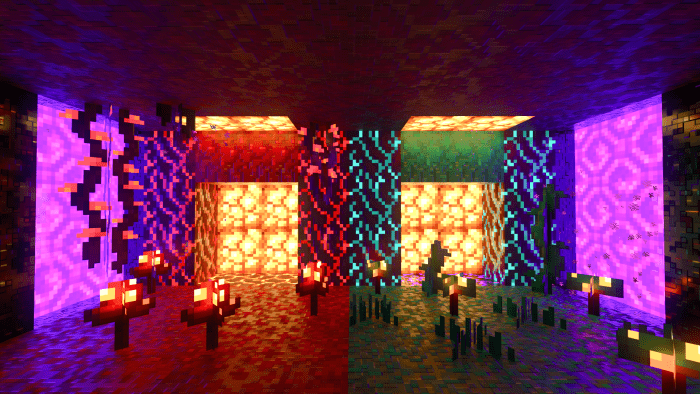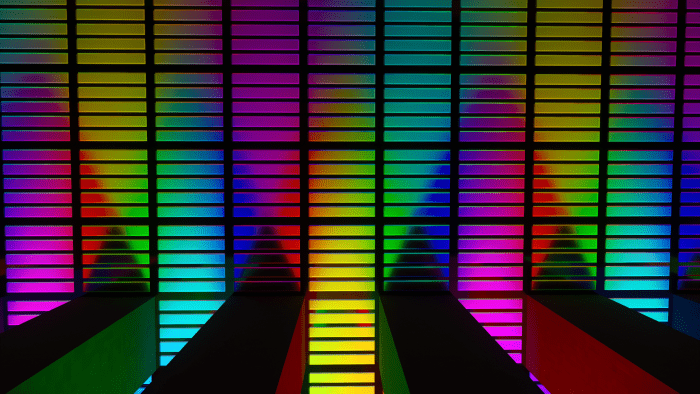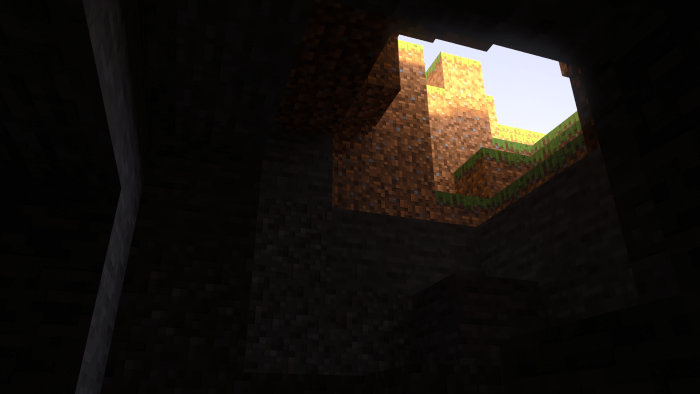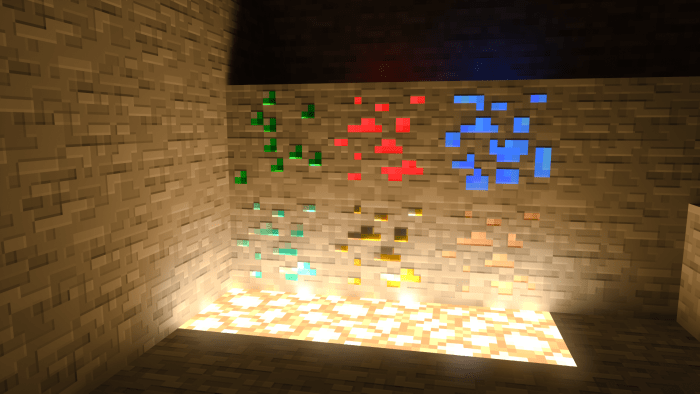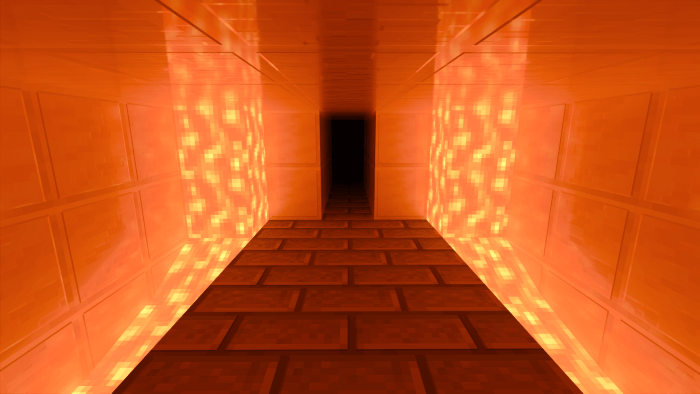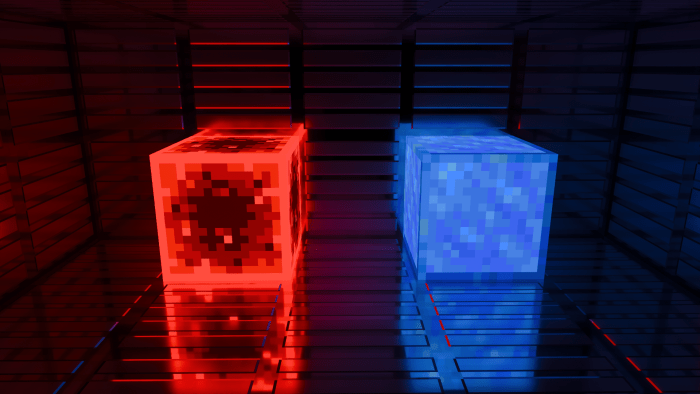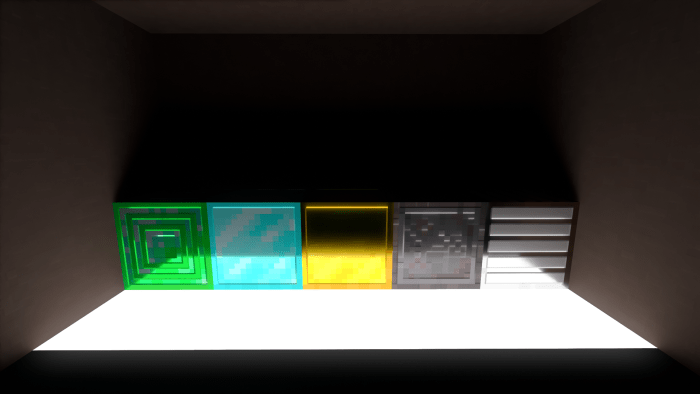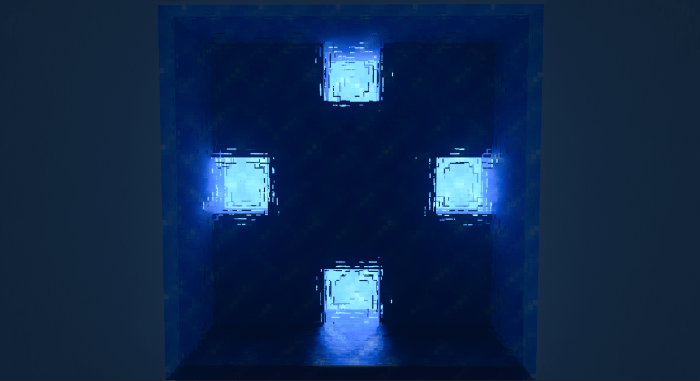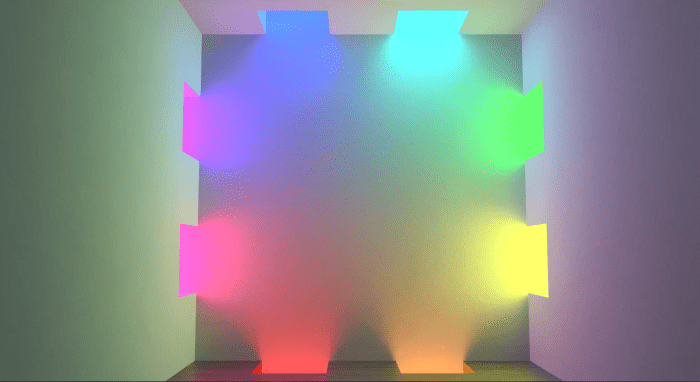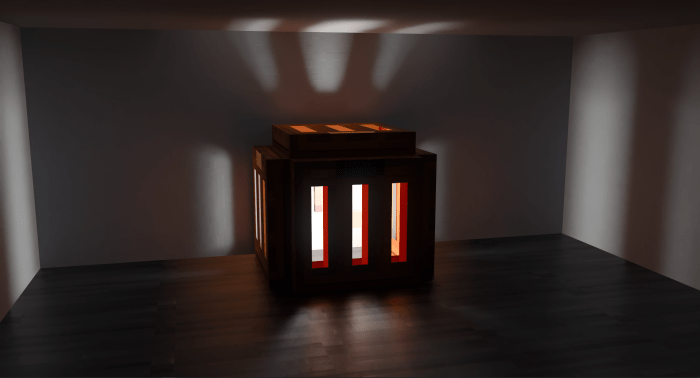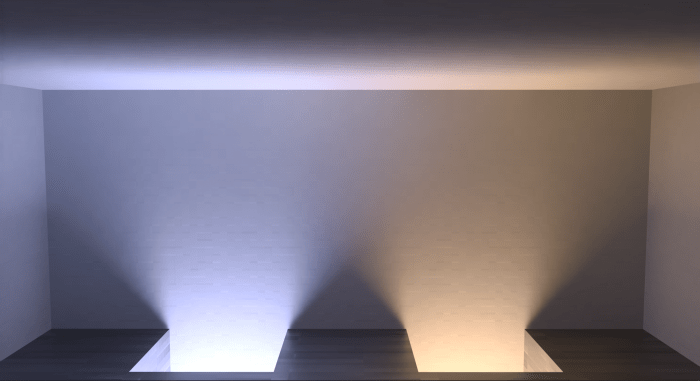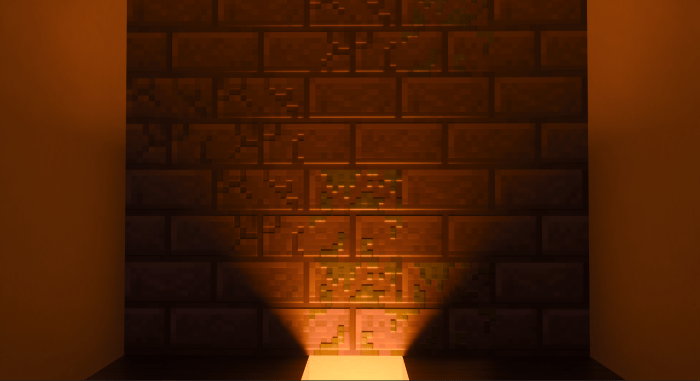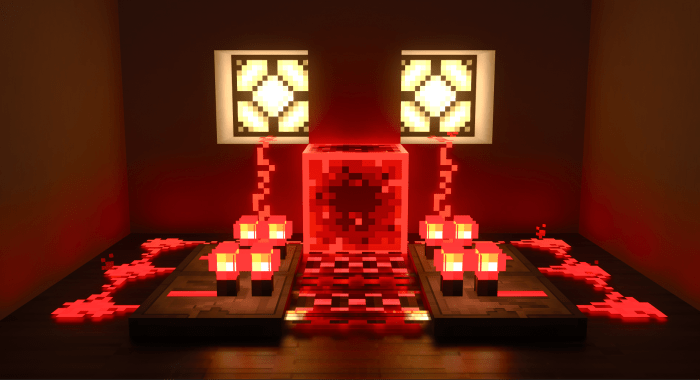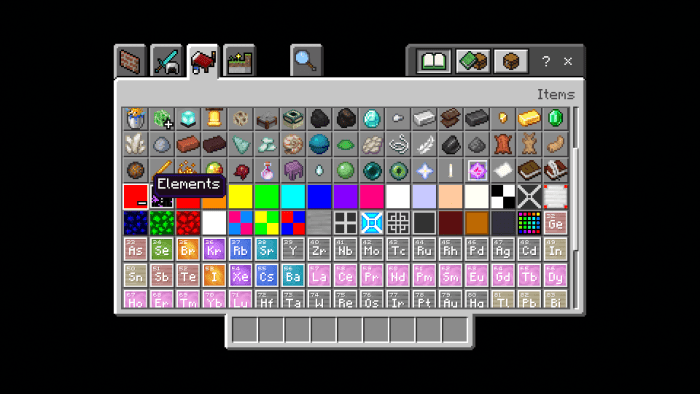 I completely overhauled the iron stuff! Now they look more like iron, and like something that would be a proper conversion rather than Bumpy mirrors. I also changed the Lapis, diamond block, emerald block, the special iron block, the grass, and fixed a few of the names for the special blocks! There's also a few fixes, like the sides of the sandstone, along with the mine cart rails!

HELLO EVERYONE!! I got this working on the new update, so that's awesome!! Everything works just fine, except for the spare blocks. ya see, the new update made them no longer visible in the menu, in it's own little tab... So instead, you're going to have to search for it manually. Here are the options: Red Light, Orange Light, Yellow Light, Green Light, Cyan Light, Blue Light, Purple Light, Magenta Light, Normal White Light, Cold White Light, Warm White Light, Mirror, Black and White Tiles 1, Black and White tiles 2, Black and White Tiles 3, Block of Iron Red Glow,  Blue Glowstone, Red Glow Stone, Green Glow stone, Spot Light, Disco Block 1, Disco Block 2, Disco Block 3, Disco Block 4, Brushed Aluminum, Blue Lamp, Maroon Concrete, Copper, and Tungsten Carbide. Those are all the special blocks. There really isn't much else to that, besides have fun!! OH! And I have made quite a few changes. I have fixed the quartz, So smooth and normal quartz are now tiled, with the smooth being smooth.. I changed the stems quite a bit, Adjusted the brightnesses of the light blocks, changed the water, and probably a bunch of other small stuff.. Anyways, I hope you guys have fun! And let me know if there is anything I should change/fix <3

This is a HUGE UPDATE!! A lot of lighting things have been tweaked, as well as the diamonds, and some other nether stuff. ALL OF THE GLAZED TERRACOTTA HAS BEEN RETURNED TO NORMAL. IF YOU WANT THE SPECIAL BLOCKS, ACTIVATE EDUCATION EDITION FOR YOUR WORLD, THEN LOOK AT THE ELEMENTALS.

UPDATE!! I changed the lava, the sea lantern/glow stone... Added a few more plant blocks, fixed unfinished textures.. And changed the nether portal! I can't really name everything, because this update is all over the place lol.

A small change to the description. I'll get an update out soon!
Installation
IF YOU DO NOT OWN MINECRAFT WINDOWS TEN, WHILE BEING SUBSCRIBED TO THE RTX BETA PROGRAM, THIS WILL NOT WORK!! I cannot stress this enough... If you play on mobile, or on any other platform, this will not work. You have to have an RTX-Series card for it to work, unless you are one of those people who can get around that.. and if you can, props to you! To download, you simply click on the download link, and open it with Minecraft! You're downloading a .mcpack file, so it should be real simple! REMEMBER! If you're installing a new update, delete the old version!!

Downloads
Supported Minecraft versions
RTX Beta
Resolution
16x