Komodo Dragons are giant lizards which don't just exist in real life anymore, but also in Minecraft where you will find them spawning as added entities (in version 1.8 and above) by using this add-on. Wild Komodo Dragons are neutral by default and won't attack you. However, if you attack them then they will leap at you and poison you.
Creator: ArathNidoGamer, Twitter Account
How does it work?
The Komodo Dragons can be found in the savannah biome, or you can use a spawn egg to spawn it in creative mode. They are neutral animals which means that they will only attack players if players attack them.
You can feed it any type of raw meat to tame it. A tamed Komodo Dragon will follow you around and protect you against monsters.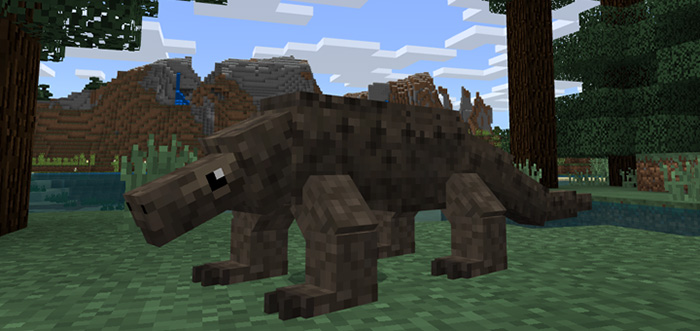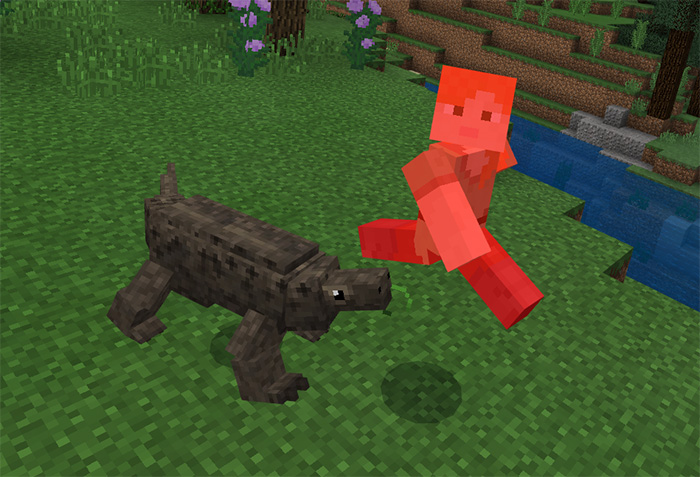 General Features
Wild
Health: 45
Attack damage: 5
Effect of poisoning: 10 seconds.
They eat raw meat.
Loot: Reptile skin and bones.
Tamed
Health: 110
Attack damage: 12
Effect of poisoning: 15 seconds.
They eat raw meat.
Loot: Reptile skin and bones.
Reptile Skin
The reptilian skin we will be able to achieve by killing Komodo Dragons, for the moment it replaces the iron ingot. With this reptile skin we can make reptile tools and you can even make reptile armors.
Installation
Apply the packs for a world
Enable "Experimental Gameplay" in the world settings
Create the world