Just a little further ahead of spawn is a normal village in a flat landscape biome.
The village itself isn't anything special except for a weird house formation and the fact that half of the village is located in the river.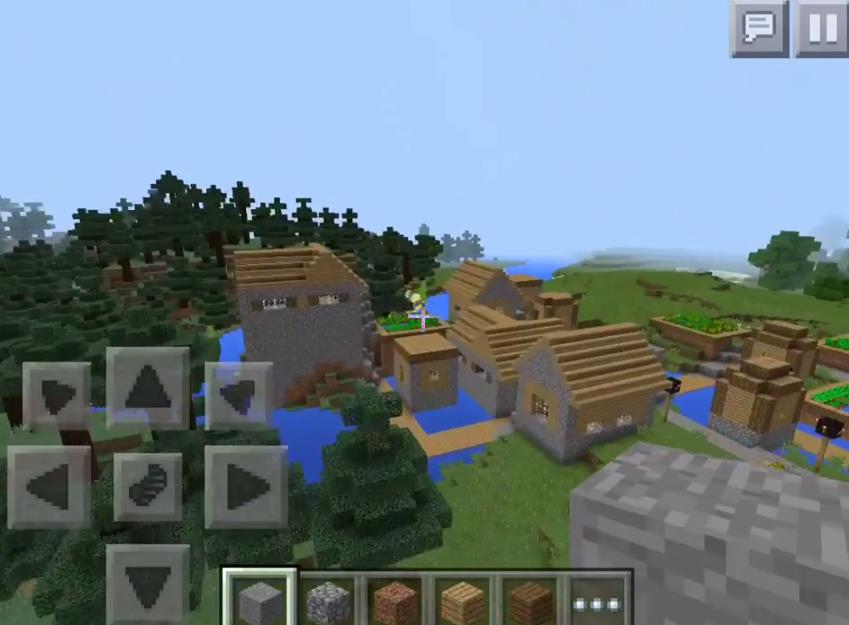 Behind the village is a huge ice spikes biome which can easily be seen from the center of the village.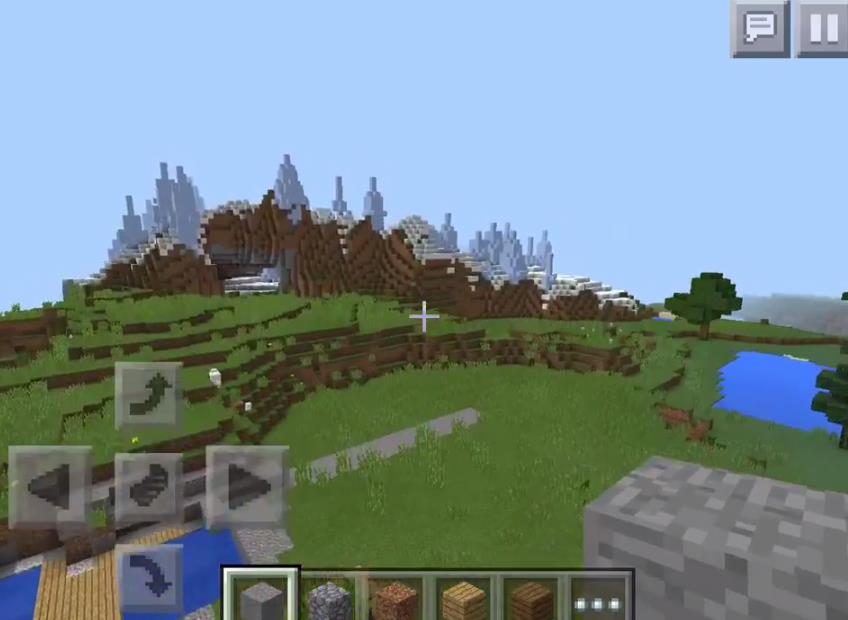 There are lots of ice spikes as you can see.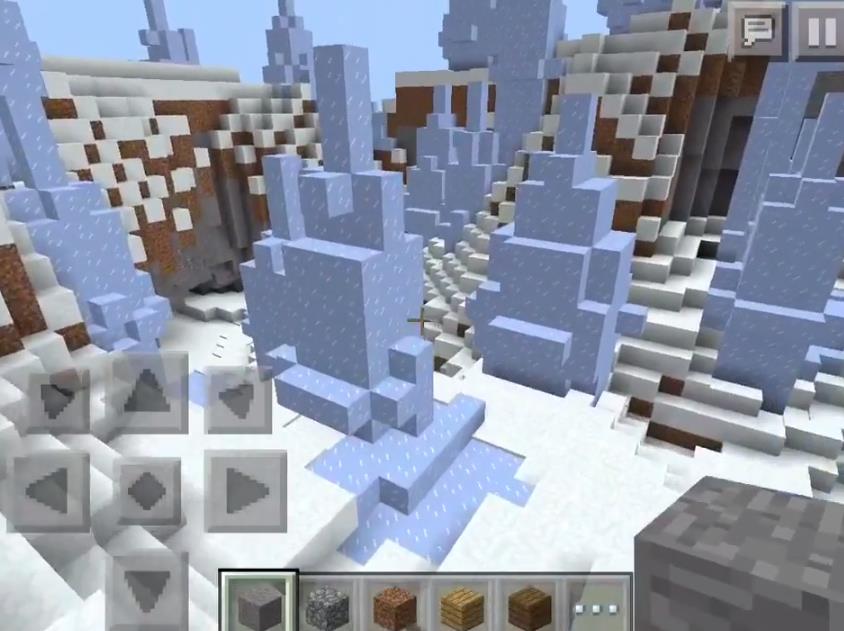 Seed: kop