This is a hide-and-seek minigame which is best suitable for multiplayer. The arena is themed as a Lost Forest and include a bunch of cool features. It got a fully automatic countdown timer which is started by the seeker after performing a specific task. Hiders can take advantage of things like the automatic teleporters to quickly escape the seeker. The arena includes lots of different hiding spots, everywhere from underground caves to treetops.
Creator: 
Kidsource
, 
Twitter Account
How to play?
Before starting you'll need to decide who will begin as the seeker. The seeker has to enter the wooden house in the center of the map and use a bow and arrow to shoot one of the buttons to start a 60 second timer.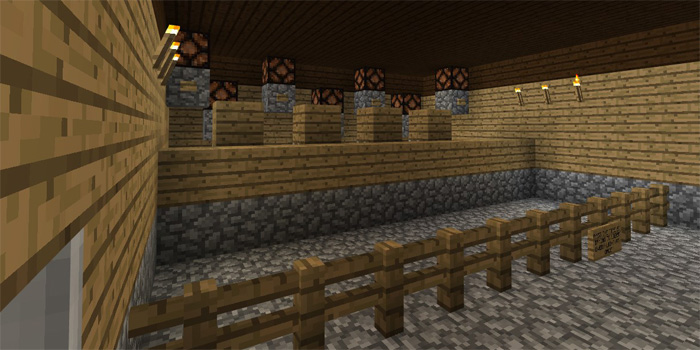 This is the period the hiders have to find somewhere to hide. Once that time is up the seeker can exit out to the arena and start searching for the hiders. If a hider is found then he will have to fight his way out and find a way to the green safe area at the house.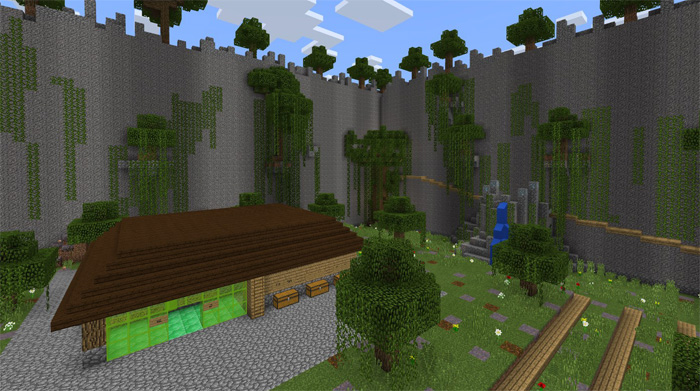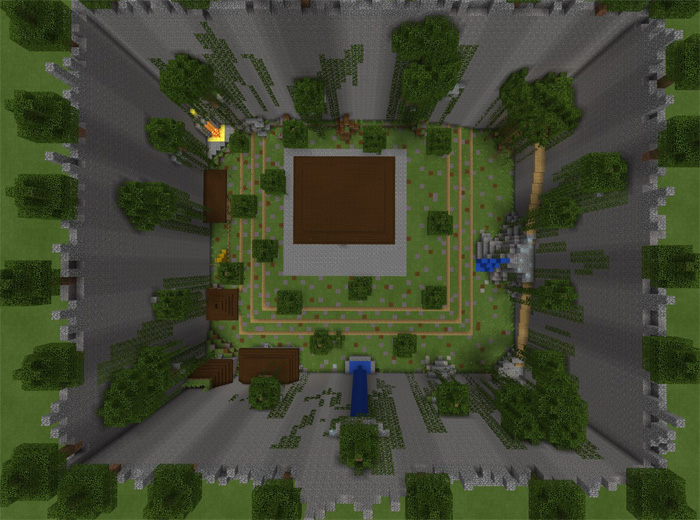 Features
Smart hide-and-seek arena
Automatic 60 seconds countdown
Custom colored armors
A teleport system which lets players move quicker across the map
Detailed guides in-game
Kidsource gives you to the permission to use the map for videos, servers, Realms and so on as long as you give credit to Kidsource and let all Kidsource signs re
Installation