Come test your luck with the Lucky Block! You could get a variety of good items such as randomly enchanted armor, weapons and tools, diamond blocks, and much more, unless you're unlucky of course.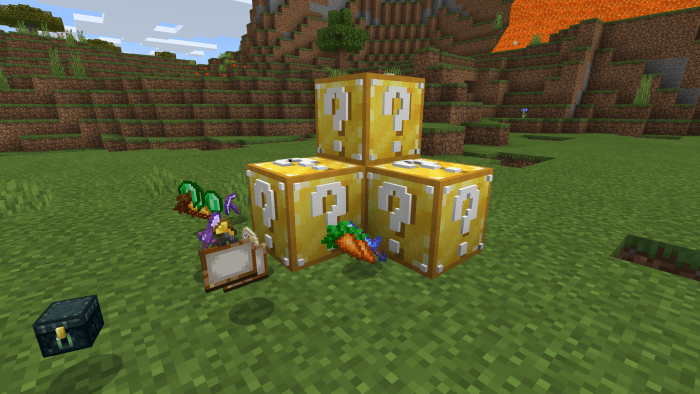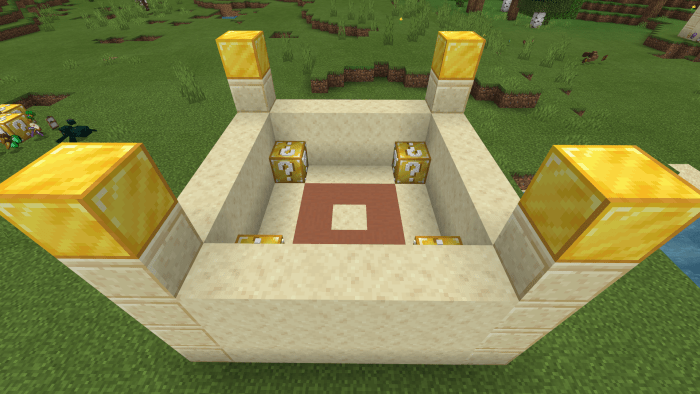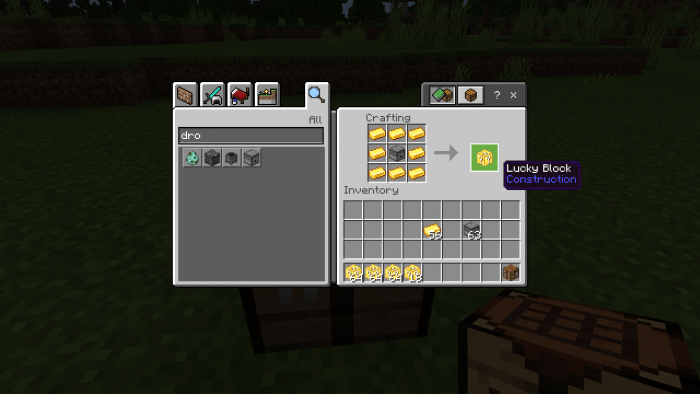 This addon adds the famous Lucky Block into your world, you can get lucky items and unlucky items. Examples of lucky items are, enchanted armor, tools, diamonds or even an elytra or beacon if you're really lucky. Examples of unlucky items include, rotten flesh, glass bottles, bones, stick, wooden shovel, etc.
You are able to craft Lucky Blocks using 8 gold ingots, and 1 dropper using the recipe shown above. You must be in survival to get items from the lucky block.
New to v2, Lucky Blocks now have a chance to perform events, such as spawning structures (some bad and some good), entities, traps and more! I will be adding more events in future updates.
Lucky blocks will also spawn naturally in chests around the world, these include:
Nether Fortress chests
End City chests
Mob Spawner chests
Shipwreck Treasure chests
Buried Treasure chests
Desert Temple chests
Jungle Temple chests
Certain chests have a higher chance of having Lucky Blocks.
YOU MUST TURN ON ALL EXPERIMENTAL TOGGLES IN YOUR WORLD!
If you have any suggestions please join my Discord below.
Select version for changelog:

Changelog
v2
-updated texture of Lucky Block
-updated geometry of Lucky Block
-added some new drops
-added event outcomes (traps, entities, etc)
-updated pictures of post
Installation
Click download links
Press "Free access with ads" button
Press "Discover Interesting articles" button
Press the X button on the top right of the article window and wait 10 seconds.
Download mediafire files (delete older versions before installing newer versions)
Apply behavior pack and resource pack to your world