Lucky Block is all about chance this add-on introduce over 100 random possible events o and did I mention it's a block.
All other add-ons that are lucky blocks use entitys and have no bad events this add-on however is a fully useable and craftable block.
The Lucky Block for Minecraft is of complete randomness 100 possible bad or good events can happen from summoning a boss like the ender dragon or wither or give you a stack of diamonds. A lucky block is a yellow block with a white question mark that can be crafted with a dropper surrounded by eight gold ingots. If you break a lucky block your taking a chance to get something in return the main purpose of this add-on was to give gold a purpose as we all know gold in minecraft is just useless but with this feature we can turn them gold ingot into lucky blocks and see what happens.
Warning I'm not responsible for any world damage as this can destroy your base or world because ender dragon can spawn with this add-on at complete randomness.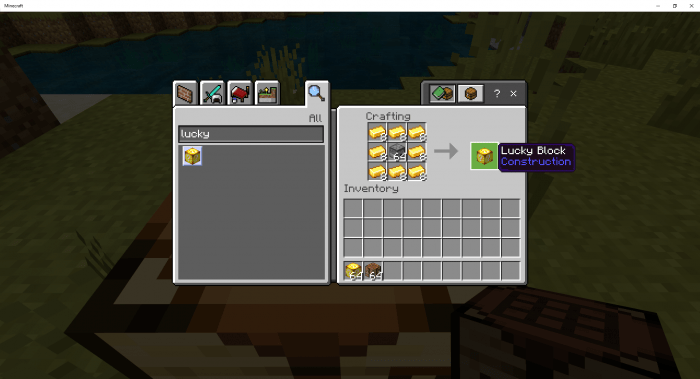 Remember to put your world in experiment mode to use and don't give to troll players.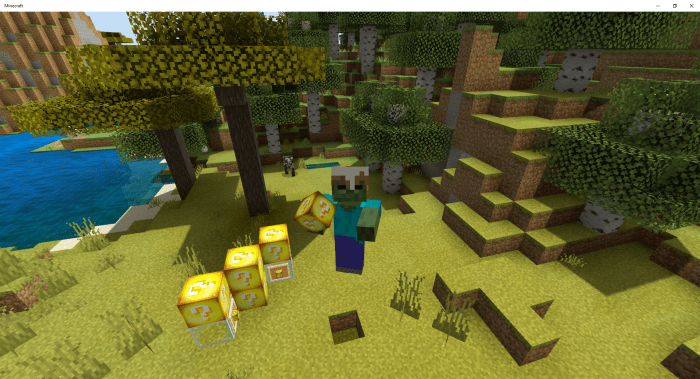 Test your lucky blocks and give yourself a new experience today.
Select version for changelog:

Changelog
Description changed and edited to better understand the add-on as well as player json was changed to match the blocks function
Installation
Must Check Experamental Mode To Use This Addon
YOU ARE NOT ALLOWED TO USE MY LUCKY BLOCK ADDON TO MAKE YOUR OWN VERSION.
by downloading you agree to be cool.