If you've been around the minecraft community for a while now, you may have heard of the very popular tournament games called MCC or Minecraft Championships. In the last MCC which is MCC 11, right after dream had finished the course, the admin got mad and decided to blow up the whole map. This map however is a recreation of the old Parkour Warrior before it was blown apart.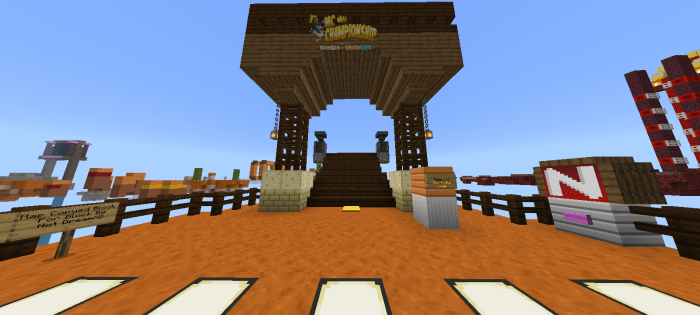 This is the spawn area of where you will start and prepare to take a look of the course yourself. Once you press the button, a timer will start at the right. You also have to step on the gold pressure plate and start off with your course.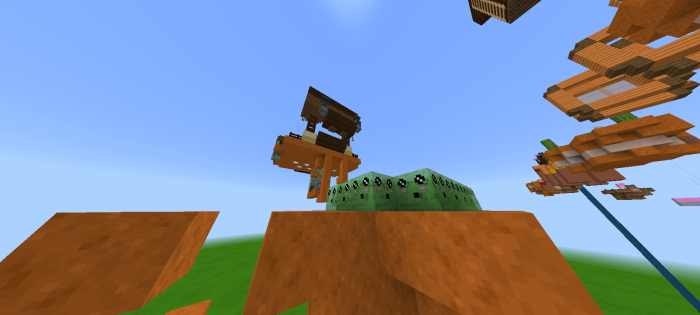 Right after you take your first jump, you are required to do jumps such as bouncing off slime platforms in order to get to the other side.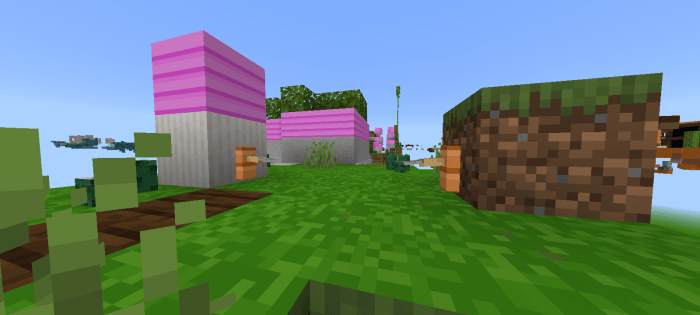 There are tripwires placed on each section of the course which sets your spawn point so you won't have to reset from the start if you die. Make sure to not miss these or accidentally jump over it.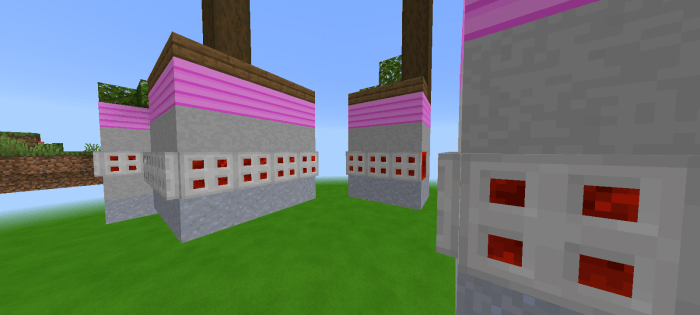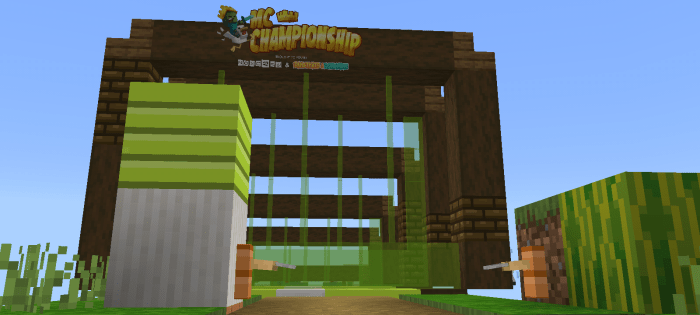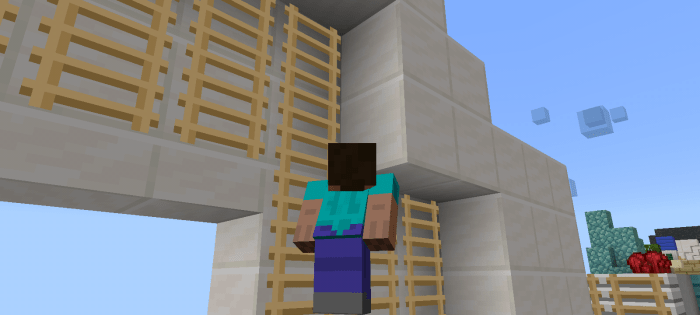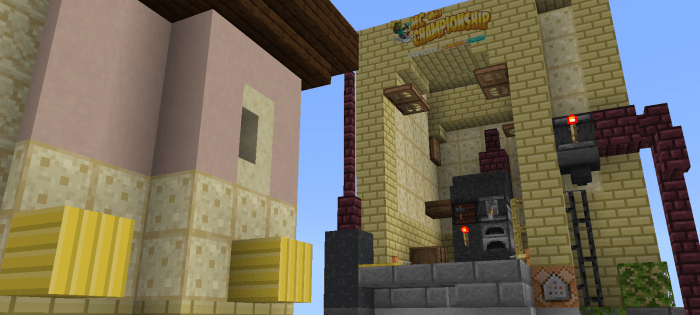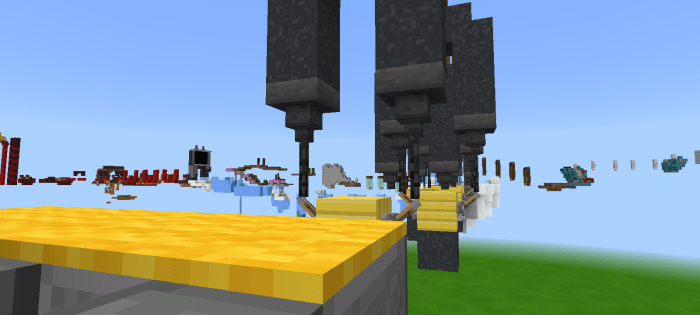 There are multiple sections of the parkour warrior map and each of it varies in difficulty but it has been tried and tested to be doable in devices like mobile or controller. It will be difficult for some, but that's what parkour is all about.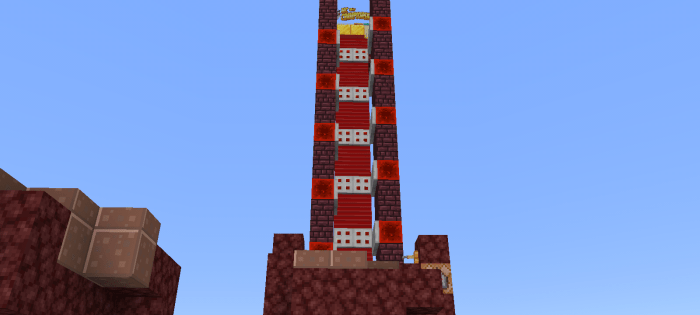 This is the final section of the course or one of the hardest to get past in order to step on top of the throne and finish to see your final time.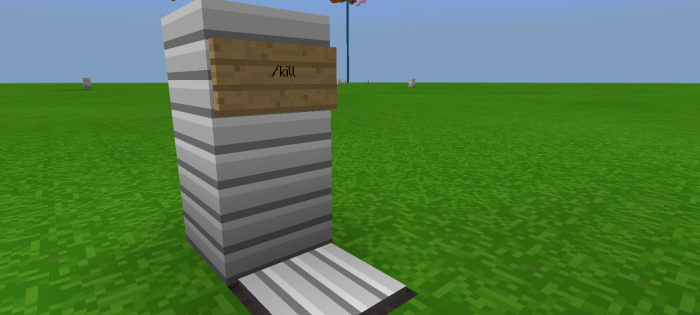 Just in case you survive for whatever reason while falling from the map, there are pillars that will kill you to set you back in your spawn point.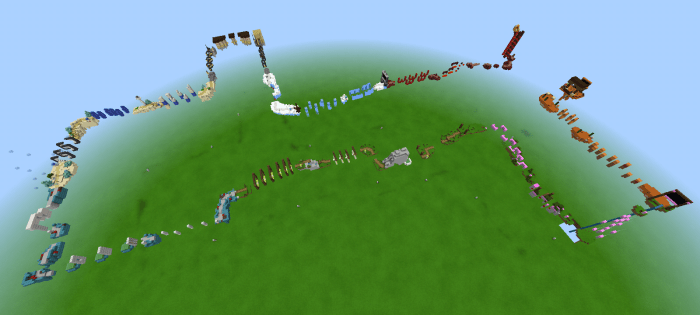 This is what the entirity of the map looks like in all it's glory. A rather abstract shape and size but that's what makes this fun.
And this is the preview video of what it looks like. The main build and structure of the map was created by lil nutella/cyvex while I just added a few minor details to the texture pack and the map itself along with the file management.
Installation
Press skip ad, block all incoming notifications. If it redirects you to another site just go back, and wait a few minutes for it to redirect to mediafire.