If you're a part of the minecraft community, you've probably heard of one of the most famous content creator's Tournaments, Minecraft Championships. Some famous Youtubers and Streamers gather there once a month to compete in minigames, one of these minigames is TGTTOS, a minigame where you literally have to get to the other side, although this is just one of the maps.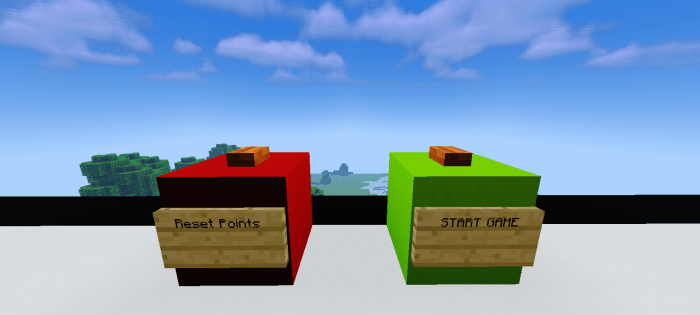 When you open the world, you may notice these two podiums with buttons behind the map that either resets points you gain from scoring and starts the map.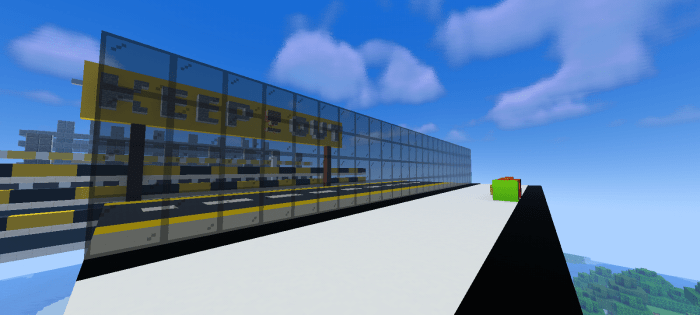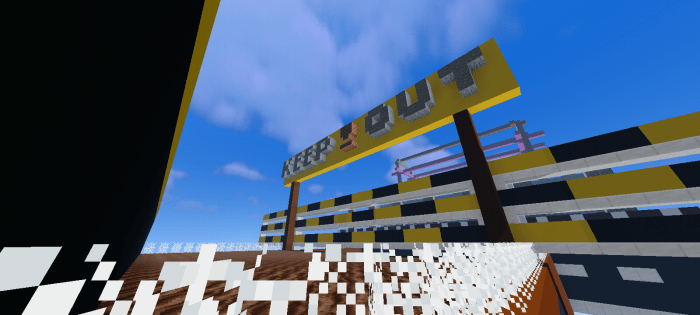 Once you press the start button, it counts down 5 seconds before the wall disappears and you're switched to survival mode. You are free to place blocks and sabotage other players, you can also break blocks but it isn't recommended since the restart in the finish line only clears wool blocks in the course and does not reset the broken blocks.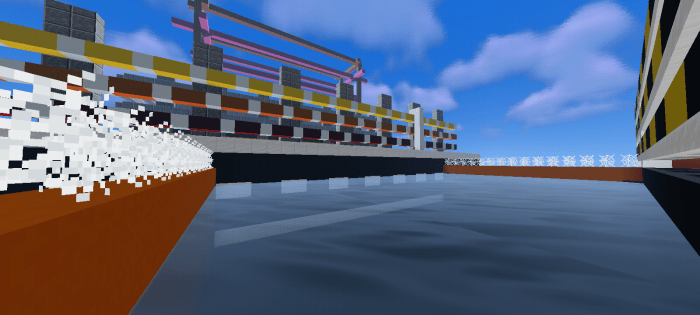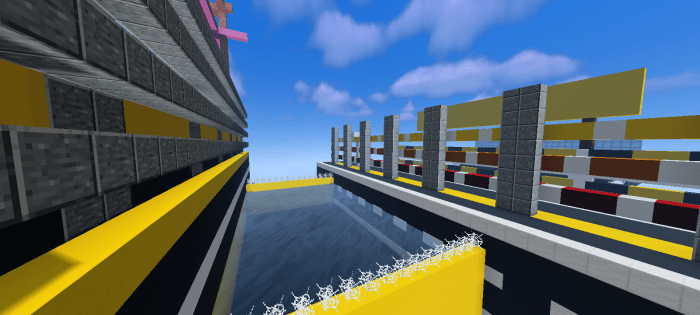 There are two sections up ahead that has water pools, but this can be avoided by placing blocks on top of the cobwebs or just bridging over it. Also it is not reccomended to step outside the course of the map since if you step on barrier blocks you die and go back to the start.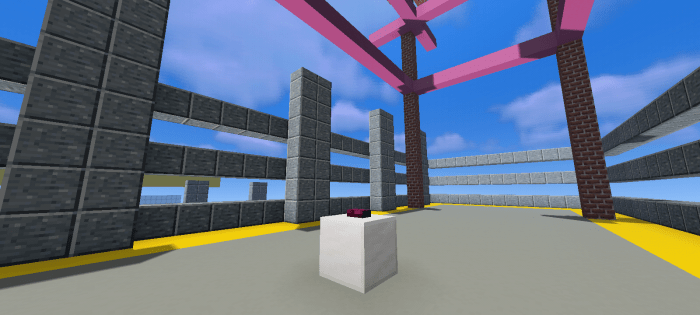 This is the button that you have to press to finish which is a substitute for the NPCs that you have to hit to finish like in MCC.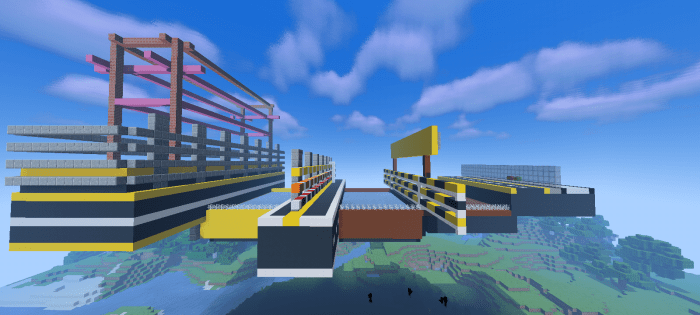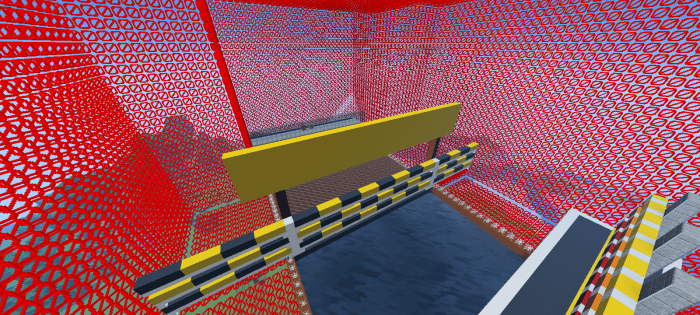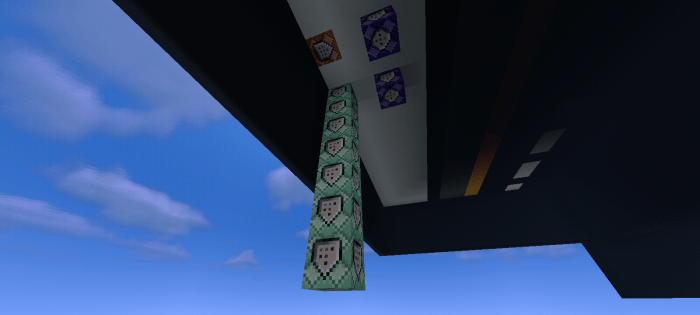 This is what the map in it's entirity looks like, you also don't have to worry about players running off trying to escape since the map has barriers on the floor, ceiling and walls. And the circuits that keep this map running are just command blocks so you also won't have to worry about players ruining some Redstone.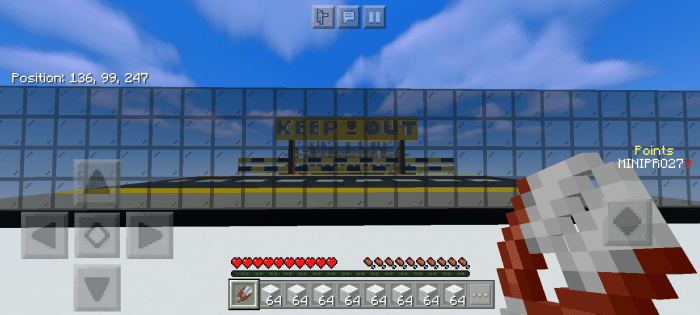 You are given some shears and a few handful stacks of building blocks at the start of the game. Though you may need to give some to your friends when they joined the world for the first time or just press the button at the finish line first for them to also have the items and play. Reminder that this is just a fan made map made by another fan while bored in quarantine. You can play with all your friends in this map so have fun!
Select version for changelog:

Changelog
Updated the description details about the fact that this is fan made and not an official source. 
Installation
Press skip ad, block all incoming notifications and it will eventually go to mediafire. Once downloaded just open minecraft by pressing the file.