Do you like rich cars? Yes? So this addon is for you - this one will add Mercedes-Benz G-Class into MCPE! It has premium class interior, high speed and it's just very nice looking.
• Car info
A series of full-size SUVs manufactured in Austria by Magna Steyr and sold under the Mercedes-Benz brand name. Available from 1979 to the present.
• Addon info
This addon will add only one type of this car. It has only two seats for players, but it's very high detailed, has high speed, wheels animation, and just looks good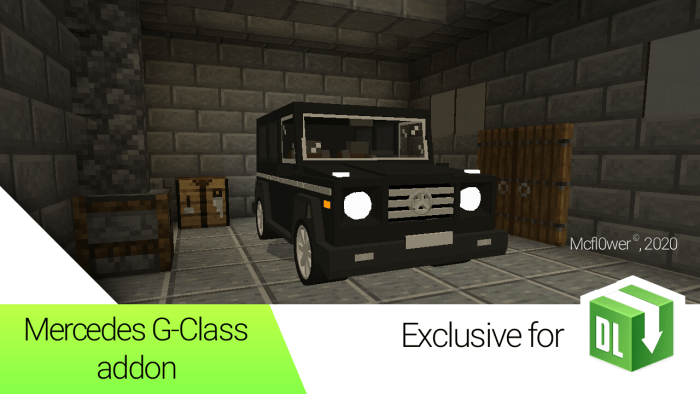 Warning! This addon may cause lag on some devices.
• Summon commands
/summon mercedes:gclass_black