Mini City is a fun texture pack which lets you build miniature cities in Minecraft Pocket Edition. The building blocks and items have been replaced by constructions blocks which look like skyscrapers, office buildings, swimming pools and much more. Use these blocks to create your own mini city!
Creator: Asl00 (original pack)
Ported by: David Kauerhof, Twitter Account
Updated: 19 March, 2017 (ported a few more blocks)
Here I built a small city in a flat world but you can obviously build them in normal worlds as well. The city includes two apartment blocks and some other building types.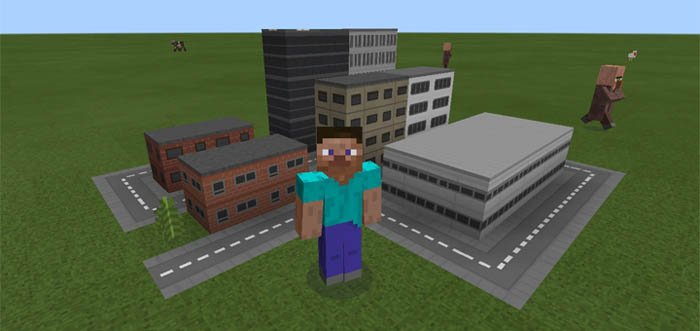 If you manage to build something even more amazing than the two small cities I built (see down below) then please submit the map and we'll share it here!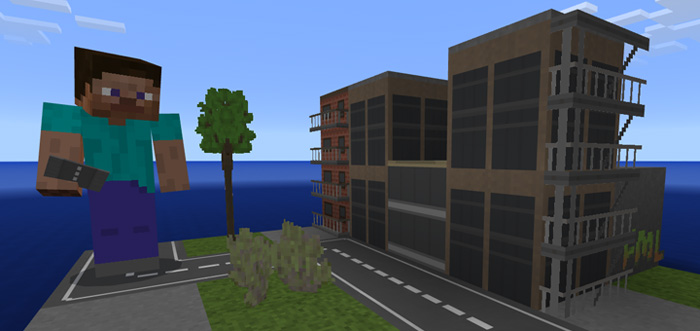 Mini Town (.McWorld) by Ishetsannie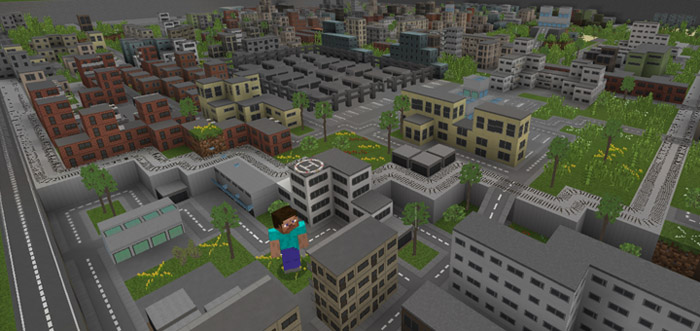 Minicitypolis (.McWorld) by Jerry8860 (Twitter)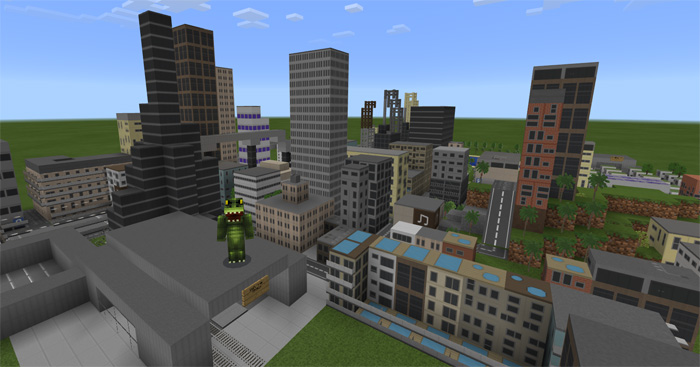 Mini Cities Map (.McWorld) by Tpops (Twitter) (map requires 1.0.4.1+)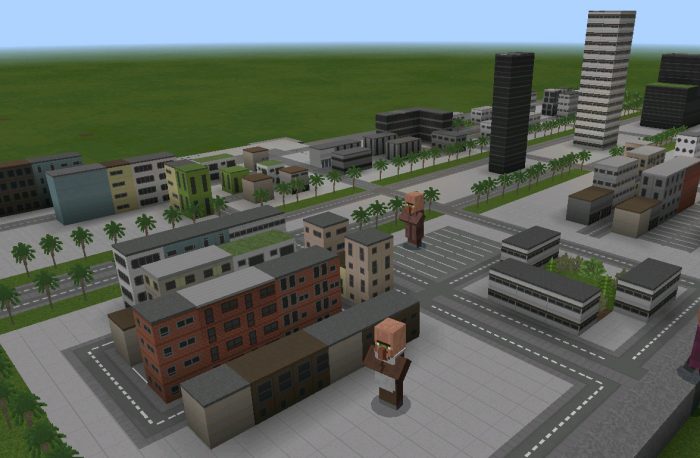 Installation
Open Minecraft PE
Settings > Global resources > Activate the pack