The mob arena is split up in five different levels: silverfish (level 1), skeletons (level 2), spiders (level 3), zombies (level 4) and zombie pigmen (level 5). The map includes several redstone alternatives such as gravel doors and sand revealers to make the map feel more smooth and automated.
The system setup in the map in terms of the redstone alternatives are really amazing and makes the map very enjoyable.
Creator: LegendaryPH12
Instructions
1: Entering An Arena: Once you have opened the entrance to an arena gradually more mobs will spawn. Each level is split up in several different waves. There is a timer set to understand when to release more mobs so make sure to be fast when killing the mobs because otherwise the room soon will be crowded with more.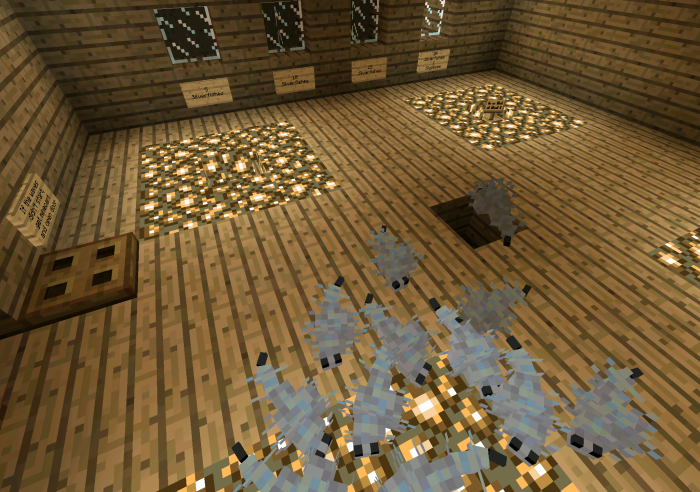 2: Understanding Which Mob Waves: There is a determiner system in place which means you will be able to keep track on which mob wave you are on the current level. Check what wave slot in the wall currently holds the latest sand block.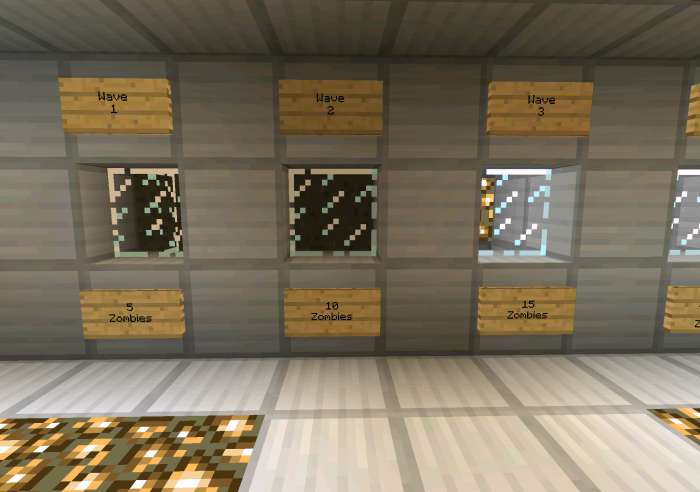 3: Entering The Next Level: When you have finished off all waves and mobs on one level the gravel door will open and you will be able to walk through to the next level.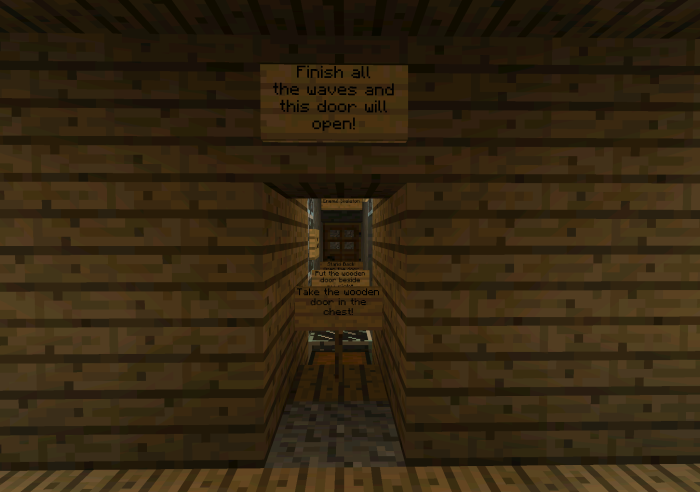 Important: Follow the instructions given in the map. If a sign tells you to do something - do it! It's super important!
Rules
Don't break gravel doors, blocks, sand revealers
Only use the shortcut passages if you die
No mods or cheating
Follow every instruction in the map